Alëxone Dizac, French Lowrider
Artoyz, 2011
Courtesy Museum of Street Culture.
---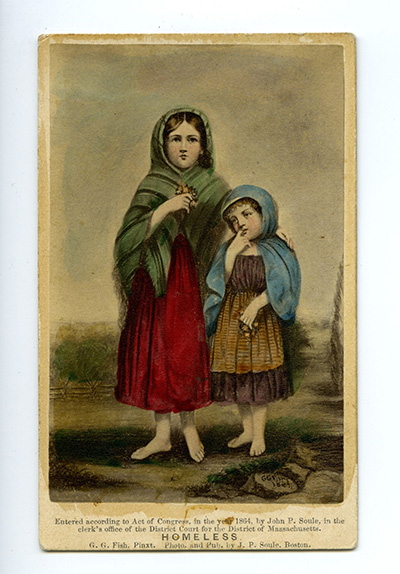 Museums are ultimately defined by the distinctiveness of their collections. With a constantly growing diverse selection of art, Dallas' new Museum of Street Culture challenges the idea of what a museum can be, positioning itself at the crossroads of social purpose and culture.
Set to open this October, MSC will organize exhibitions and public outreach in all areas of Encore Park, including The Stewpot, Community Garden, and 508 Park Building and Amphitheater. Encore Park was pioneered by The Stewpot of First Presbyterian Church of Dallas and was established in 2013 as a non-profit partnership-based system, working to unify a diverse historic area of downtown Dallas through the programming of creative arts in conjunction with human services that change lives and build community.
Museum founding director Alan Govenar states, "With drawings, prints, paintings, sculpture, photography, film, video, and emerging art forms, we convey how the homeless and migratory are represented in folk, popular, and fine art. But art is just one part of culture. The street is a vehicle for people to interact. MSC encompasses people of all ages and cultural backgrounds who participate in parades, protests, and other urban, suburban, and rural events and activities —any and all public expressions of ideas and community."
The museum's collection includes with some of the earliest representations of street culture in Western art. For example, The Four Stages of Cruelty by William Hogarth, the 18th century English artist also known for social criticism via pictorial satire and editorial cartoons. The mid-century print, the first in Hogarth's series of engravings, is the earliest representation Govenar could find of someone creating graffiti. It depicts a dog being tortured with an arrow in a London slum, and a man drawing an image of a public execution on a wall. Additionally, an engraving titled Boston Street Characters from 1859, by Winslow Homer. Best known as a landscape painter, Homer also worked for nearly two decades as a commercial illustrator. This drawing was published in an illustrated periodical and features several street characters from Boston.
Other gems in the collection include a hand-colored carte-de-visite (visiting card) portrait from 1864 by photographer John P. Soule. The image is of a widow and an orphan, both with bare feet, from the Civil War era. It is the first example Govenar found of artwork that included the word "homeless." Another carte-de-visite from 1900 is attributed to Jacob Riis, the pioneering photojournalist and advocate for social progress. Riis' book, How the Other Half Lives, was one of the first exposés on life in the tenements of New York. The image is of a figure named Tony the Tramp, a character who appears in many of Riis' writings. Horatio Alger also serialized Tony the Tramp, the collected works of which were published as a book in 1909.
A woodblock engraving from the 1870s by Fred Barnard is titled Visit to a Tramps' Lodging House and looks similar to an image from a comic book. "When you start looking at this sequence from the 18th to 21st centuries, there is a graphic style that unintentionally has a remarkable continuity," Govenar says. "It connects to a graphic style that one sees later in cartoons and graffiti later on, and wall murals today."
By 1900, a popular comic strip named Happy Hooligan debuted. From cartoonist Frederick Burr Opper, the character is mischievous but lovable. Along with strips of the Happy Hooligan from newspapers, the MSC collection features items relating to a character named Weary Willie—including a joke book from 1908.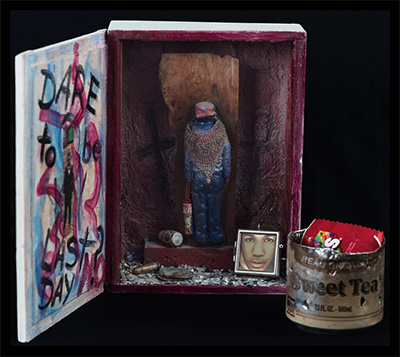 "Within the Civil War, this iconic figure emerges," says Govenar. "His name is Weary Willie. Weary is a word that was commonly used in the Civil War era because people were weary of war. Weary Willies were Civil War soldiers who couldn't quite find their way home. They were dislocated by the devastation of the war." Years later, the circus clown Emmett Kelly perfected the role of Weary Willie. His tragic clown was based on "hobos" of the Depression era.
"There were several things happening concurrently," Govenar says. "Charlie Chaplin introduced the role of The Tramp in movies. But there was also Jeff Davis, who was in lesser-known movies. He was a strong advocate for trying to help people who were itinerant. He created Hotel de Ginks, which were basically hostels for the homeless."
Jeff Davis has his own work in the permanent collection, including a piece of sheet music accompanied by his lyrics. Known as the "King of the Hoboes," Davis signed his letters "Hoboic'ally Yours." MSC has also collected issues of Hobo News, an early 20th century newspaper for homeless migrant workers published by the International Brotherhood Welfare Association and its founder, community organizer James Eads How. A mentor to Davis, How was a wealthy heir who chose to live on the streets.
The World War II era photographs of organizations like Hobos of America and Homeless Veterans show activism and protest becoming a theme of street culture. Other photos explore hobo camps and conventions, and the mystique of riding in boxcars, evoking the mythos of Woody Guthrie and Bob Dylan.
The museum's collection also includes more recent depictions of subcultures such as hippie communes and back to nature movements, and features contemporary art as well. For example, the MSC has acquired an assemblage by Dallas' own brilliant artist, Laura Jean Lacy. Known for expressing African-American urban life using old and new imagery, Lacy's Last Call: Testimony for a Young Black Boy is a haunting shrine to Trayvon Martin. Stunning works by other contemporary artists such as Alëxone, Swoon, OSGEMEOS, and Lady Pink show how the graphic imagery of street art finds its way into other forms, becoming both commodity and a continued source of activism.
"The Museum of Street Culture is breaking new ground," Govenar says. "Street culture is a lens for understanding the past and the present—not only as it relates to the visual arts but to film, dance, and music—from the early western swing of Bob Wills, Mexican corridos of Lolo Cavasos, and the blues of Robert Johnson—recorded at 508 Park—to buskers on the streets today."
—JEREMY HALLOCK