Flora Mayo was an American artist who came from an influential family. She studied art in Paris in the 1920s, where she had a love affair with Alberto Giacometti, yet in most studies of the famed Swiss artist, including critic James Lord's Giacometti: A Biography (1985), she was reduced to a footnote as a sexual accessory.

In essence, she was treated as many female artists are in art history. That's one of the core arguments artistic duo Teresa Hubbard/Alexander Birchler make when telling her story in
Teresa Hubbard / Alexander Birchler: Flora,
on display at the Modern Art Museum of Fort Worth through Jan. 16, 2022.
Flora is a three-room installation brought together by chief curator Andrea Karnes, who curated Hubbard / Birchler: No Room to Answer for the Modern in 2008. Bust, a reconstruction of a sculpture of Giacometti by Mayo, is based on a reproduction of a 1927 gelatin photograph of the two with the bust in between them. The original photograph, which has been lost, was reproduced in Lord's book.
The show's namesake Flora is a two-screen video installation. On one screen is a reenactment of what, perhaps, was a day in the studio with Mayo, who is played by actress Julia Zanga. Jules Armana makes an appearance as Giacometti. On the opposite side of the screen is David Mayo, the artist's American son, in his mid-80s at the time of the filming, whom Hubbard and Birchler tracked down in California after exhaustive research. He recounts his memories of Flora and provides them with letters and notes and other ephemera to tell her story. They share the same soundtrack.
The Modern acquired the two in 2019.

­­­
"The hybrid story that unfolds between the documentary on one side and narrative on the other is compelling and emotionally charged. It is as much about mother and son as it is about Mayo the artist," Karnes wrote.
On loan from the artists is a third component of the exhibition, Archive, Flora Luella Lewis Mayo, 2019-21, which presents a selection of their sketches and journals relating to the creation of the works alongside a chronology exploring the intersection of Mayo's and Giacometti's biographies.
Flora and Bust debuted in 2017 at the Swiss Pavilion at the Venice Biennale in an exhibition titled Women of Venice, named after a series of sculptures by Giacometti. Giacometti was Swiss, but he preferred to identify with his adopted country, France, so much so that in 1952, he refused to display his work in the Swiss Pavilion, which his brother Bruno had designed.
"Teresa and I talked about the idea of ​​absence and how it could be a springboard for the work we were going to make. It was the right provocation, as in our process we tend to look at the edges of a subject in order to find our point of departure for our work," Birchler told Karnes. "In looking at the more than 100 years of history of the national pavilions in Venice, the historical absence of generations of women artists at the oldest and arguably most significant art biennale in the world became undeniably apparent."
In the research process, they discovered Mayo. The photograph of the two young lovers, which presents Giacometti as the model and Mayo as the artist, was the trigger that culminated in Flora and Bust.
"Lord's biography of Giacometti has been an extremely popular book—yet it has also been fiercely criticized by art historians and Giacometti scholars. However, it hasn't been criticized for the way Lord writes about women. When I read the book and came across Lord's entries about Mayo, I was immediately taken aback with how insulting and blatantly sexist they are," Hubbard said. Lord described Mayo in the photograph as "attractive, but not beautiful, and there is something weak in her face. It must have been apparent, even then, that she was one of those destined to be destroyed by circumstances."
Mayo in a fit of rage destroyed all of her work before being forced to move back to the United States. She lost touch with Giacometti. But what remained of her was a bust from 1926, Tête de femme (Flora Mayo).
"Tête de femme (Flora Mayo) has an explicit two-sidedness—it is flat like a slice of bread—and early on, it gave us inspiration for the shape of our film installation, of having a two-sided screen," Hubbard said.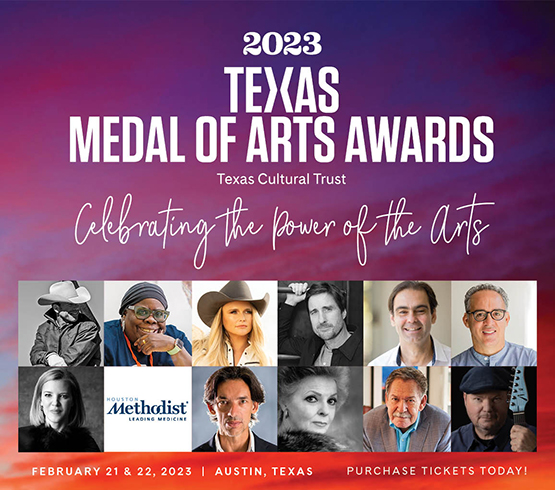 Bust
, Birchler said, is "a meta-object or meta-image. It's a sculpture on a pedestal and a photograph in a frame. You can touch it—it's solid and heavy compared to the ephemerality of the projection and sound of
Flora
. However, despite its weight and presence,
Bust
is equally ephemeral—it has an expression of presence, but everything about it exudes absence."
Flora and Bust not only do justice for Mayo but serve as a way to ask questions about absence, motherhood, limits and stigma, as well as gender inequality. "Professional and financial obstacles, as well as family circumstances, made it impossible for her to generate the kind of developmental orientation and push necessary to even begin forging a career," Hubbard said.
Added Birchler, "we want to give voice to these questions, which continue to have an urgent impact on today's social, economic and political climate."
—JAMES RUSSELL