Many readers will be familiar with Mark di Suvero and his work. In Texas, his sculpture Ave (1972-73) can be seen in front of the Dallas Museum of Art, across the street from the Nasher, and Ad Astra (2005) is in Dallas's NorthPark Center. Clock Knot (2007) is part of the University of Texas at Austin Landmarks Collection, and additional works can be found in Houston. But he is perhaps most widely known, at least in the U.S., for establishing Socrates Sculpture Park in Queens, New York.

But for
Mark di Suvero: Steel Like Paper
, the Nasher Sculpture Center has dreamed up new ways to consider the artist's work. On view through August 27, the exhibition "reveals the artist's intimate studio practice that yields the power of his monumental vision." Whereas di Suvero's "architectural-scale" works are typically seen in parks and other public spaces, the Nasher is focusing primarily on his numerous—though rarely exhibited—drawings and paintings, in addition to small-scale sculptures, from his more than 60-year-long career. The exhibition takes place as part of the museum's 20th anniversary celebration.
The renowned artist is nothing if not prolific, and I wonder if he ever dreamed he would come this far. He turns 90 this year and has been working as a professional artist since he graduated college in the late 1950s. Yet surprisingly, there are significant gaps in the public presentations of his work.
"I was shocked to find out that although he's had a number of exhibitions throughout the United States over the course of his career, most of them involved large-scale sculptures that were presented outside of the museum, sometimes across the city, with smaller installations of his work inside the museum," says Nasher Sculpture Center Chief Curator Jed Morse. "So there really hadn't been a major survey of his work in the U.S. since his show at the Whitney in 1975."

In 1957, Di Suvero moved from California to New York, where in 1962 he and nine other artists cofounded Park Place Gallery, the first artists' cooperative in New York City, under the direction of Paula Cooper, whose gallery represents him today.
Around that time, Di Suvero shifted his practice from more Rodin-esque works (some of which are on view in Steel Like Paper) to abstract expressionist constructions made from what he salvaged in the city, such as massive timbers from old buildings in lower Manhattan, materials he hauled himself. His first big art world break came in 1960 by way of Green Gallery's Richard Bellamy, who offered di Suvero his first major exhibition concurrent with the gallery's debut. Early that year, the artist suffered a major accident that left him paralyzed from the waist down, so he turned to his friends and family for help. Hankchampion (1960), loaned by the Whitney to the Nasher for Steel Like Paper, was named after his brother.
And that 1975 show at the Whitney that Morse references? It earned di Suvero the now arguably infamous review by Sidney Geist, a Brancusi scholar, art critic, and fellow sculptor who wrote in part, "From now on nothing will be the same." Ab Ex was moving forward, with di Suvero at the helm.
Morse's first opportunity to work with the artist came with the installation of Proverb behind the Meyerson Symphony Center, a loan by the artist that the Nasher facilitated, in October 2002. For Steel Like Paper, Morse decided to consider di Suvero's practice through a new lens.
"I was interested in showing things that haven't really been exhibited, or exhibited in a very long time, to get a different view of the artist's practice. And that involves looking at the smaller-scale, more intimate works that he makes on his own, where he doesn't need a crane or a crew of assistants," explains Morse.
In addition to sculptures such as Eviva Amore (2001), a 27-foot steel I-beam construction sited in the Nasher's garden, Steel Like Paper includes a selection of di Suvero's phosphorescent abstract paintings and gestural drawings. Even in these works, movement hovers somewhere between a state of being and a constant dream. Whether two- or three-dimensional, each of the works embodies a sense of energy, tension, and possibility.
"How he dreams about what he wants to make is most often through his drawings, which also aren't shown very often," says Morse.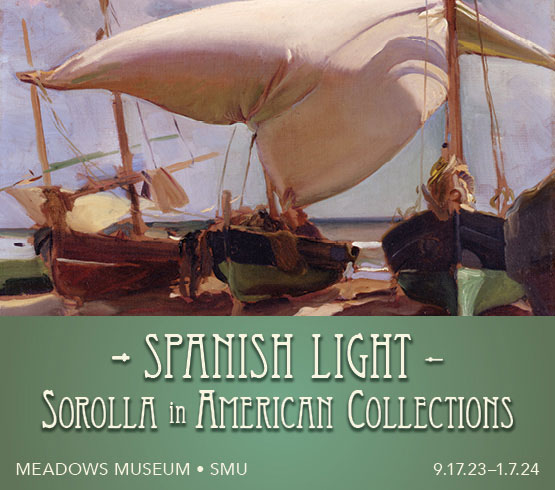 Di Suvero's dreams also apply to the world in which we live. He is described as a lifelong activist for peace and justice, and the jump between his values and his public art is not much of a leap. His engagement with space prompts thoughts about freedom and expression, some of which is explored in the exhibition catalogue. For those wanting to engage with the artist's visionary efforts directly, the Nasher has you covered.
In addition to works animated by docents, says Morse, "We have a big, sculptural swing in our entrance where visitors experience what it's like to be rendered weightless by the sculpture, and get a full sense of what is essential in his work."
To have such a personal experience with art? Dreamy indeed.
—NANCY ZASTUDIL