The holiday season is upon us. One of the most human and simplest ways of sharing the spirit of joy and hope is the act of singing together. Yet in the midst of the ongoing pandemic, it is one of the many things that we cannot safely accomplish.
For the Houston Chamber Choir (HCC), and the choral community at large, it has been an exceptionally challenging year. "We had just won a Grammy in January so we were riding high. And not more than 6 weeks later our season and everybody else in the world's season just collapsed," recalled Robert Simpson, founder and artistic director of HCC. It was particularly difficult for the singing community because they were immediately identified as super-spreaders. For a long time there was nothing for choirs to do but wring their hands.

Little by little, as studies were conducted involving Chorus America, the National Association of Teachers of Singing (NATS), and other organizations, more information became available and the possibility of singing together again gave hope to the community.
During Thanksgiving week, the Houston Chamber Choir unveiled the first Digital Stage concert of To Everything a Season, its virtual season. A Time to Give Thanks, a heart-felt and magical program of new productions and old favorites, interspersed with personal reflections from people intimately connected to the choir, was the perfect balm for the soul in a time when our longing to be with family and friends can be overwhelming.
The opening work, Rice alumnus Daniel Knaggs's To Everything a Season, from his 2016 song cycle "Of Time and Passing," was the seed of inspiration for this season's theme. "The piece just presented itself perfectly," said Simpson. "I truly believe that this is just a season. That these difficult times will pass. That there are wonderful seasons ahead."

As the piece progresses, what one sees on screen is the miracle of a choir standing side by side as in normal times, singing together without masks or distance. In reality, the singers came in one at a time and lip-synched their parts to a previously recorded track. The films were then put together to simulate a choir singing together. It was so convincing that Simpson was worried people might think they were being cavalier with the singers' health and not following safety protocols. Working with videography wizard Ben Doyle of BEND Productions, they came up with a clever solution. Doyle created the special effect of singers appearing magically one by one in the beginning and disappearing in the same way at the end.
"This kind of virtual choir production was the highpoint of a professional choral singer's life for some time," explained Simpson. "Then you realize that this gave us the illusion of singing together but we were all just as isolated as before. The thing that makes music so deeply meaningful is that ability to move with another individual—to shape a line, to make things happen in the moment, things that can only happen that one time and never again. That was all eliminated." Still, the virtual choir was helpful in keeping morale up until there was a way to gather together in the same space again to make music.
In addition to distance and masks, the protocol for singers now is to do no more than 30 minutes of singing in any one location. For one rehearsal, Simpson used the Christ Cathedral parking garage, starting at the top floor, knowing their voices, and the hot air, would rise. For another rehearsal, the choir stood 15 feet apart from each other in a box formation, each donning a singer's mask that allowed for flexible jaw movement and strong intakes of breath. Simpson conducted from the center. "I was very impressed with the sound of the choir under these circumstances. You would think it would be impossible to hear each other and be understood through masks, but they really made it work." It's a testament to the professionalism, determination, and heart of this ensemble that the quality of these new productions exceeded all expectations.
Using the historic 1868 San Felipe Cottage at the Houston Heritage Society as backdrop, the ensemble swayed through the dreamy pop-infused beat of Swedish composer Anders Edenroth's
Nostalgia World,
taking the audience back to more carefree times. Few people watching would have realized that the singers weren't actually singing (thereby expelling too significant an amount of aerosol at a close distance) by the natural way they physically communicated with each other as they lip-synched to their own pre-recorded track. The result was a performance full of spontaneous joy.
A big part of the chamber choir's work is bringing that unique choral joy to its audiences at home and around the world. To help patrons and audiences stay connected to the choir during the pandemic, Simpson immediately worked with his management team to launch the podcast With One Accord. 80 plus episodes later, it has become an essential part of the choir's profile. "It was dumb luck that we had an archive of past performances to draw from," Simpson recollected. "It was not a priority for us and that is one of the things that has changed forever. We will never ever just give a live performance and consider our job done. We will be recording it. And if we are not live-streaming it, we will prepare it to be broadcast later." When he began to run out of material, Simpson realized that he needed to branch out. He enlisted Houston's well-known arts and culture expert St. John Flynn to go "Behind the Music" in weekly interviews with composers, singers, and the myriad contributors to the life of the chamber choir. The podcast also features other choirs from around the world. "I don't know of any other groups that's bringing outside ensembles into their hub," said Simpson. "We've created a little center of the choral universe right here in Houston."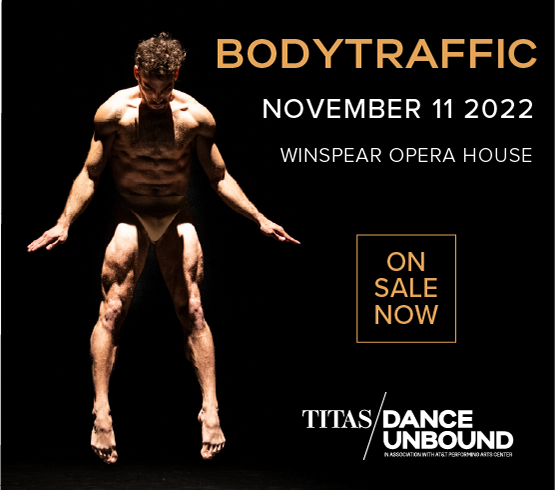 Going forward in the season, there are four more virtual concerts in production–
A Time to Bring Hope, A Time to Lift Up, A Time to Journey Inward,
and
A Time to Draw Closer.
The beautiful Villa de Matel, the setting for the chamber choir's annual Christmas concert, is now closed to the public. The choir will have to rely on archival footage and technological magic to bring the glory and serenity of that sacred space into audience members' homes. Simpson has kept the programming intentionally vague. "There is plan A and plan B depending on where we are with the virus." All of the Digital Stage concerts will be available for viewing through the end of the season.
There is nothing vague about the heart-warming emotions evoked by the chamber choir as they stood on a grassy field in Sam Houston Park in downtown Houston, singing Stephen Paulus's sublime Pilgrim's Hymn. As their collective voice rose toward the skyscrapers all around, and the drone camera took in the panoramic view of our resilient city, one can't help but feel a sense of comfort and home, and find beauty and hope in all the changing seasons of our lives.
—SHERRY CHENG