A few years ago, when I could wander into some theater event on a whim, I went to a new play workshop, expecting little more than a preview with potential. Though immediately intrigued by the history reimagined premise, I realized about 10 minutes into the reading that something else—some incendiary chemistry—was brewing.

For this two-character play, the director had cast actors I'd seen in numerous shows and even several times together in large productions. Though I consider both fine actors, one had been relegated to a collection of silly accent roles in recent years; the other was the go-to guy to play bastards with layers. Yet in that moment, watching them move deeper into the story, it felt like watching an action movie where the heroes, trapped in a kitchen, mix a bunch of ordinary household cleaners and spices then light a makeshift fuse. Standing seven feet apart at music stands, never touching, they performed that elusive acting alchemy, burning the stage and nonexistent set to the ground.

Flash forward deep into the pandemic and the height of streaming theater while lying on a couch, I thought a lot about live, in-person stage chemistry. Always subjective and in the eye of the beholder, does it really exist and how does it happen? Now as we step once again into theaters, I set out to quantify this elusive quality, asking those who spend a lot of time beholding—directors and critics— what we mean when we say: chemistry.

Rob Melrose, Alley Theatre artistic director, admits he's not a fan of the term, believing it too often used to describe two attractive people together onscreen. For stage, however, he's willing to define chemistry as "actors who are profoundly in the moment and alive and surprising. They surprise me and they surprise their partner."

­­­

Of the critics I asked, most responded that onstage chemistry is very real and more authentic than screen chemistry. In separate conversations, Houston Press's Jessica Goldman and Dallas critic and Arts and Culture writer Lindsey Wilson made similar points.

"Screen chemistry can be manipulated by camera angles, music, filters and all sorts of manners of manipulating one's ability to see or feel a scene," says Goldman. "Stage chemistry is far more basic–it doesn't have as much frippery to make it work. It either does or it doesn't."

"Knowing that there aren't several takes edited together or different camera angles manipulating the outcome means that all fantasy is stripped away. The audience is left with something true and raw in front of them," echoes Wilson, but notes another factor acts as a catalyst. "I think there's always an extra spark onstage, because having a live audience adds electricity."

Nancy Wozny, Arts and Culture editor-in-chief and dance writer and scholar, believes onstage chemistry definitely exists in dance, but it's a "know it when you see it" phenomenon.

When I asked for examples of onstage chemistry, many of those critics and directors did offer onstage romantic or sexual pairings, but found surprise an intrinsic part. Dave Steakley, producing artistic director of Austin's Zach Theatre beheld a casting love story when directing the musical Once.

"I had narrowed it down to Corbin Mayer, an actor I had worked with as in Million Dollar Quartet, and actress Olivia Nice, who I was meeting for the first time. I had them sing "Falling Slowly" together a couple of times with her on piano and him on guitar and it was the most electrifying chemistry I have ever experienced. It felt like they were absolutely falling in love during this moment and they, like the characters they would portray, were meeting as absolute strangers."

"I was not prepared for how hot the chemistry was between Callina Anderson and Dan Geist in Lucy Prebble's The Effect," says Goldman. "Both are terrific actors whom I'd admired before—but put them together and let them be drug-testing guinea pigs who love/hate each other and finally get it on…and KABOOM!!!"

Several of the directors and critics I asked also had many examples of actors who have worked together often and still ignite onstage. Wilson says she always looks for performances from real life Dallas couple, Kelsey Milbourn and Mitchell Stephens.

"They are both so specific and exact with their bodies in every performance that their connection is heightened when onstage together. They both appeared in Everything Will Be Fine, a co-production of Prism Movement Theater and Stage West presented outdoors at the start of COVID. Told without dialogue and encompassing all of our fears about this 'new virus,' it was a heart-wrenching, joyful, frightening, and exhilarating experience."

Goldman also finds that offstage romantic relationships don't necessarily make for onstage chemistry, yet sometimes friendship and trust makes all the difference.

"I've seen happily married actors who had zero chemistry on stage. And I've seen a group of friends whose love for each other bleeds through. An example of the latter comes from the possibly now defunct company Gravity Players and specifically their show The Last Days of Judas Iscariot," says Goldman.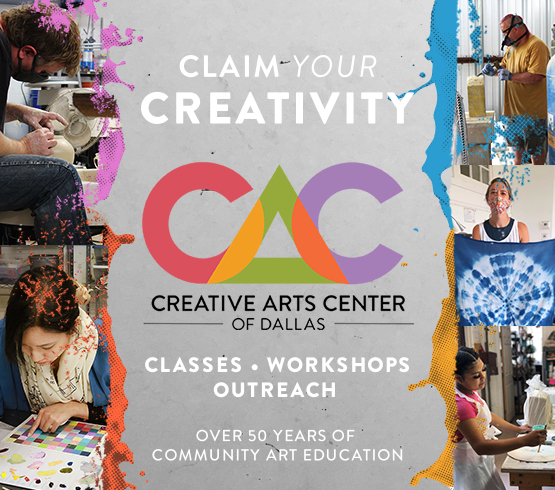 Steakley offers Jill Blackwood and Matt Redden as two actors frequently cast together and yet always creating musical and comic chemistry.

"They are both tall and ridiculously good-looking, and sing like the most beautiful songbirds you have ever heard. And at the same time they are such awkward goofballs, and can be gangly and funny when it calls for it."

When it comes to comic chemistry, I will pretty much see anything with Catastrophic Theatre's Tamarie Cooper and Kyle Sturdivant. Their friendship and years of working together continue to make that give and take tension across a scene surprising and has honed their timing razor–sharp in dramatic roles.

For those familiar dance partners that still sizzle, Wozny says, "Houston Ballet principals Karina Gonzalez and Connor Walsh make the most thrilling partnership since the Lauren Anderson/Carlos Acosta days. Gonzalez and Walsh are always a joy to watch no matter what they are dancing."

Melrose believes true chemistry comes from a balance of trust and vulnerability. "By not allowing yourself to be vulnerable you're not really opening a window for partner chemistry. It's that vulnerability, giving yourself over to your partner," he says, giving recent Alley examples of actors playing father and son. He says that during the 72 Miles to Go run, Orlando Arriaga and Christopher Salazar had meals together to "tweak and reexamine" their performances. As the director of Sweat, Melrose found the pivotal scene between Shawn Hamilton and Derrick J. Brent II playing father and son "alive and volatile every moment, going from anger to great love to admiration."

Melrose also uses dance as an analogy when trying to pin down what exactly produces chemistry between actors. "In dance, a lot of that is weight exchange. On one hand it's dangerous because if your partner doesn't catch you, you'll fall and hurt yourself but if you have that level of trust where you can give your weight, that becomes really compelling."

Wozny uses similar ideas to describe one recent combustion that expanded her ideas on chemistry, watching Houston dance artists Kayla Collymore and Donna Crump in their Gend[H]er performance.

"It was more than just a connection. They created a vortex of energy between them that morphed as their duet evolved. The give and take quality, their ability to match each other's nuances, made for one of the most exciting dance events in Houston this season. Their sizzling kinetic rapport continued in their hybrid live/film event LINEAR/ FUNCTION this past September."

Trust and risk, familiarity and surprise, perhaps like scientific chemical reactions that performance chemistry comes from those opposing forces crashing together, creating that volatile reaction, sometimes destructive, sometimes creative, but always fireworks. And somewhere in the dark, the live audience strikes the initial charge.

—TARRA GAINES