After staging its first full-length opera last season, Houston's Ars Lyrica is giving itself a year's break before it presents the second. The baroque ensemble will hardly slack off this season, though.
Dances from a long-neglected French opera will have their first performances since the 18th century–complete with a baroque-dance troupe to flesh them out. Francisco Goya's Spain will come alive through music of his time and projections of his artworks, Ars Lyrica's first foray into multimedia. Two J.S. Bach cantatas will gain extra vigor from semi-staged performances that bring out their humor and jubilation.
"It's a nice illustration of our ambitions," founder and artistic director Matthew Dirst says. He adds that Ars Lyrica already has its eye on its next opera: Henry Purcell's Dido and Aeneas, slated for 2021.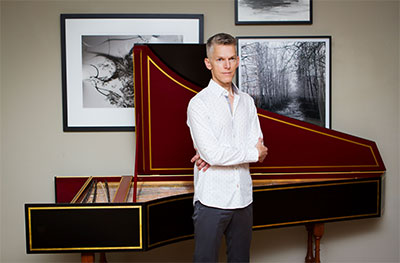 But this season will nonetheless start with excerpts from an opera: Hésione by André Campra, one of France's musical leaders of the early 1700s. He composed his first operas under an alias, because Parisians back then thought theatrical work wasn't fitting for the Cathedral of Notre Dame's music master. After quitting his church job, Campra promptly created Hésione, the first opera to which he attached his real name.
Campra's self-proclaimed goal was to craft music blending French delicacy and Italian vivacity, and he became celebrated for his operas. But Hésione, a five-act drama centering on the King of Troy's daughter, fell by the wayside. It languished in the archives for centuries until a French-baroque specialist from the University of Tulsa dusted off the score and filled in the gaps. As Hésione awaits a full staging, Ars Lyrica and the New York Baroque Dance Company will give its dance suites their modern-day premiere Sept. 20.
The dances make "really attractive pieces," Dirst says. "The scoring is fairly rich and sumptuous … There's a number of very colorful pieces, from the fast and vigorous to the slow and poignant." Another plus: Campra's score preserves the original choreography for four of the dances, so the Houston audience will in those sections see just what the 18th-century Parisians did.
Ars Lyrica and the dancers will pair Campra's music with excerpts from a French-baroque gem, Jean-Philippe Rameau's Les Indes galantes. Based on French visions of exotic–to them–locales such as North America and Peru, Les Indes galantes is "one of Rameau's most colorful scores–and that's saying a lot for a composer who was known for his gift with orchestra color," Dirst says with a chuckle. "There are trumpets and drums in some movements, and beautiful, languid flute and oboe lines in others. There's a wonderfully luxurious chaconne at the end. It's great stuff."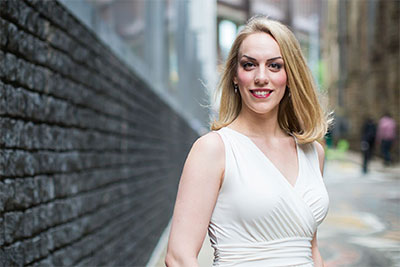 George Frideric Handel takes the spotlight Nov. 23, when the concert's linchpin will be his Cecilia, vogli un sguardo–a soprano-and-tenor cantata saluting St. Cecilia, patroness of music, whose feast day is Nov. 22. The cantata "gives both the soprano and tenor some fireworks," Dirst says, "and the loveliest concluding duet that I know of for those two voice types in Handel."
Soprano Joanna Latini, a graduate of Rice University's Shepherd School of Music, and tenor Richard Trey Smagur, a member of the Houston Grand Opera Studio, will take center stage in the cantata. They'll add a few excerpts from Handel's L'Allegro, il Penseroso ed il Moderato, an oratorio based in part on poetry of John Milton. L'Allegro is "a wonderful source for both tenor and soprano arias, and one really luscious duet," Dirst says. "So (including) it was kind of irresistible."
Ars Lyrica will cast its annual New Year's Eve concert and gala as a Venetian carnival. Naturally, the concert will center on La Serenissima's most famous musical son, Antonio Vivaldi, via a few "very exciting and virtuosic concertos," Dirst says.
"Goya's World: Reflexión y Revolución," coming Feb. 22, is the brainchild of Richard Savino, a Californian who flies in regularly to play the guitar, lute and their kin. Projections of the Spanish artist's works will depict the gallantry, romance and upheaval he beheld in the world around him. Savino and Houston mezzo-soprano Cecilia Duarte will help lead the way in music by Fernando Sor, Luigi Boccherini and others–representing one of Ars Lyrica's rare forays into music of the early 1800s.
After having his own two-manual harpsichord hauled from his home to Rice's Duncan Recital Hall, Dirst will treat Ars Lyrica subscribers to a solo recital on March 14. "It's an all-(J.S.) Bach program featuring a number of pieces I've been playing for years, and I'm exceedingly fond of," he says. The bill of fare includes Bach's vivacious and well-known "Italian" Concerto.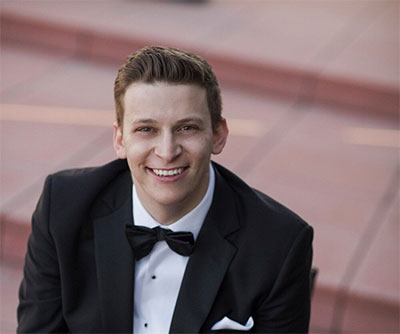 Ars Lyrica returns to Bach for its season finale May 16, when a handful of singers–including soprano Dominique McCormick and countertenor Aryeh Nussbaum Cohen–will join the group in two of Bach's secular cantatas. Like Campra's Hésione, both spring from ancient mythology.
Tönet, ihr Pauken! Erschallet, Trompeten!— "Resound, ye drums! Ring out, trumpets!"–invokes four mythical deities in a birthday salute to the early 18th-century queen of Poland. "It has a number of movements that people who know the Christmas Oratorio will recognize, because Bach raided this piece for the oratorio," Dirst says. "He reset a number of movements, just slapping on new words. So the opening movement begins with those timpani strokes we know from the oratorio–but they make more sense here, because the words are, 'sound the drums'–and that's indeed what's going on."
Baritone Mark Diamond, who played the grumpy father in Bach's "Coffee" Cantata a few years ago, and baritone Thomas Glass, an HGO Studio member making his Ars Lyrica debut, will share the limelight in Bach's Phoebus and Pan. The cantata unfolds as "a singing contest," Dirst says, between Phoebus, the Greek equivalent of mighty Apollo, and Pan, God of the forests and outdoor revelry.
"It's a lighthearted examination of high art–the high-flying rhetoric of the baroque, which Bach was an expert in–set against a lighter, more comic strain. Phoebus of course represents the former. He sings the most elaborate aria. Pan is the more comic, rustic character.'
Phoebus and Pan is "one of Bach's funnest pieces," Dirst adds, thanks in part to sidestepping the ancient tale's original climax. "Of course, Phoebus emerges triumphant, and his punishment for Pan is to flay him alive. Fortunately, that doesn't happen in Bach's libretto," he says with a chuckle. "There's no onstage execution."
-STEVEN BROWN