Formerly Artist-Run Museum Hires a Director with Nonprofit Roots
---
IMAGE ABOVE: Paul Rodriguez, Fail 2, 2014. Still from HD Video, 43 second loop. Courtesy of the artist.
---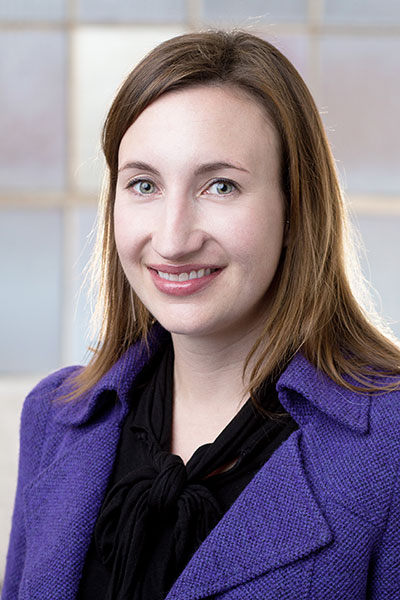 In late February, Houston native Mary Heathcott leaped from Artpace, San Antonio's internationally-acclaimed artist residency program, to take over as director of Blue Star Contemporary Art Museum. Hired by Artpace as an external affairs assistant in 2006, she worked her way up to deputy director, serving as interim managing director in 2011-2012, and doing everything from overseeing public relations to curating exhibits. Before Artpace, she earned a master's degree at the University of Chicago and worked in development at the Museum of Contemporary Art, Chicago.
But returning to Blue Star, where she interned as an art history major at Trinity University, is a homecoming, marking a long-term commitment to the city. With a six-month-old son, she's happy to be able to walk to work along the Mission Reach of the San Antonio River, while her husband works across the street at the Pioneer Flour Mill. "I have no intention of leaving San Antonio," she says. "Blue Star is my backyard institution, and I want to be sure it lasts for another 30 years."
Heathcott, 37, replaces long-time Blue Star director and sculptor Bill FitzGibbons, who left to devote more time to his large-scale, lighted public art installations. While Blue Star has always prided itself on being an artist-run institution, Heathcott represents a new generation of art professionals whose expertise is more rooted in the practical aspects of managing and running a non-profit, while remaining in touch with contemporary art-world trends.
Heathcott is well respected by the local art community and made many valuable contacts with nationally-known artists and curators while she was at Artpace.  FitzGibbons endured some criticism for devoting too much time to his art, but Heathcott says she is completely devoted to her administrative responsibilities, which should help provide more consistency and professional objectivity as she leads Blue Star into the future.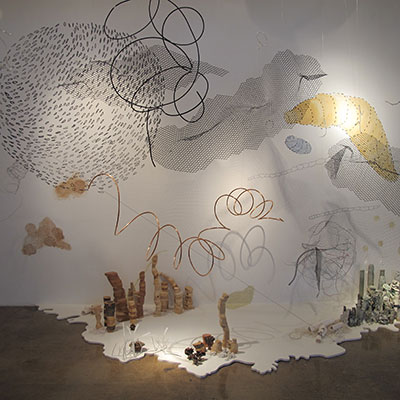 With Blue Star booked through the end of the year, Heathcott won't be able to put her stamp on the exhibits until 2015, which she's currently organizing. On view through May 11 are Colorado artist Rosane Volchan O'Conor's complex mixed-media installation with organic-shaped ceramics, Organismo; New York artist Claire Watson's surrealist found-object sculptures, Now What; and Los Angeles-based Texas-native Paul Rodriguez's shifting, color-manipulated videos of surfers, landscapes and still-lifes in Post Penis.
A+C:  What are the major challenges for Blue Star Contemporary Art Museum?
MARY HEATHCOTT:  Blue Star has grown so much since it opened in 1986, and it's facing many of the same issues that any almost 30-year-old institution might: Sustaining programs, reacting to the evolving needs of its diverse audience, reinforcing its important role in a community that now has more cultural institutions than when it was founded.
A+C:  What are your goals for Blue Star?
MH:  I want Blue Star to be synonymous with innovative programs and exhibitions. I want to raise the profile of Blue Star's educational outreach. Prior to coming to Blue Star, I was largely unfamiliar with the MOSAIC program and my guess is that's the case for many others too. MOSAIC is addressing a gap in high school education and mentoring students to succeed in life—that's an incredible achievement. Blue Star's roots are grassroots and it was a collaborative spirit that is its foundation. I would like to see us collaborate more with fellow institutions—in public programs and exhibitions. And of course, I want to help secure a sustainable future for Blue Star's programs and build on the strong relationships its cultivated with its community of supporters—its board, members, artists, visitors, funders.
A+C:  What is the mission of Blue Star in serving the San Antonio art community?
MH: Blue Star was first in contemporary art in San Antonio and was built by artists because they needed an outlet in San Antonio. Therefore, Blue Star is intrinsically committed to its hometown. Right now, Blue Star serves its community in many ways: mentoring young artists through MOSAIC, helping to foster a collector base to attract and strengthen the artist community, giving local artists a chance to expand their horizons through the Berlin residency program, engaging audiences through exhibitions and public programs.
A+C:  What is the financial condition of Blue Star?
MH: It's optimistically strong, thanks to a core of committed board members, members, and grantors. The recent recession was a real proving ground, and Blue Star is still here today. Like any nonprofit, of course, we pine for the future prospect of an endowment, high-profile major gifts, special events that sell out, etc. I'm currently hiring development staff, so perhaps we can get started on those pie-in-the-sky items in a few months.
A+C:  What type of exhibits should Blue Star present?
MH: Blue Star Contemporary Art Museum should be the go-to place to see new things—new art, new ways of thinking from local, national, and international artists. On my first day on the job, Blue Star hosted UTSA's New Media Collective in a pop-up one-night exhibition. I love that Blue Star is malleable and can be the site for such work. I'd like to see that continue.
A+C:  Do you plan to curate exhibits? Will you have guest curators?
MH: Yes, I plan to contribute in this way, but I don't want to be the only curator. I want Blue Star to present various perspectives—collaborating with outside curators or institutions are great ways to do this.
A+C:  What kind of mix would you like for international, national, state and local artists?
MH: We want to present a diversity of perspectives, and inviting artists influenced by differing geographies can add to the mix. At this point, I haven't decided on a specific number or ratio, so I'm leaving the door open. Blue Star has drawn artists from all around the world. That speaks to the caliber and far-reaching reputation of the museum, which cannot be discounted.
A+C:  How do you plan to spotlight local artists?
MH: Local artists have long been important to Blue Star. I would like to continue to include them in exhibitions and special events, but also to explore additional collaborations. We are fortunate to be situated in the heart of such a vibrant community.
A+C:  What is Blue Star's educational role?
MH: It's huge—from engaging audiences through exhibitions and public programs to working with younger audiences during Family Day and through MOSAIC (Mosaic Of Student Artists In Community). Blue Star features the work of living artists, with whom audiences can connect and learn. Alex Rubio, Blue Star Contemporary Art Museum's Artist-in-Residence for MOSAIC, is a prime example of the incredible impact artists can have on the lives of students. The work we showcase addresses shared concerns—it's born out of living in today's world. There is tremendous opportunity to not only connect with the ideas being presented at Blue Star, but also build support for the viability and importance of the arts.
—DAN R. GODDARD