Houston Ballet's Artistic Director Stanton Welch grew up around ballet. His parents Marilyn Jones, O.B.E., and Garth Welch, A.M., were founding principal dancers of the Australian Ballet. His mother took only a short break after giving birth to Stanton, her eldest, in 1969 and retired from performance in the early 80s when son Damien, also a dancer, was born.

"I'd be bored watching endlessly," Welch remembers of his early exposure to ballet, "and my mother said to me, 'You make up your own story when you watch ballet. It's up to you—whatever you want it to be.' That did something to me."
Ever since, Welch has seen every ballet as a story. "Even when I'm watching something that is purely movement and motion, there is an arc of emotion. I never watch great dance and not have a feeling."
With intent to wrap up Houston Ballet's current season in June with one of Welch's oldest story ballets Madame Butterfly, the company was forced to deviate because of the shipping issues and port delays happening worldwide. Instead, they will present La Sylphide. The oldest existing romantic story ballet, La Sylphide was originally staged in Paris and re-choreographed in 1836 by Danish ballet master August Bournonville.
Changes were also made to the company's summer mixed bill. Originals will now include Orange, a ballet in Welch's color series which, in a first for the company, will be performed in tandem with Dance Theatre of Harlem. Also on the program are Welch's The Young Person's Guide to the Orchestra and new works by principal dancers Melody Mennite and Connor Walsh.

­­­
Within the dancemaking culture of Houston Ballet, there is an emphasis on character development, acting and storytelling among all ranks. Mennite and Walsh are not the first company members to exercise their choreographic muscles to set work on the company. Trey McIntyre, whose
Peter Pan
will kick off the 2022-2023 season, is possibly the most prolific and well-known of Houston Ballet's dancers-turned-choreographers.
McIntyre's now 20-year-old Peter Pan puts a distinctive spin on J.M. Barrie's novel. "Trey has a unique voice and vision," observes Welch. "[The ballet] is not what you expect, yet it is what you expect, which is clever storytelling. It's fresh every time you see it."
Welch credits Houston Ballet's former artistic director Ben Stevenson with creating a company of storytellers. "That's what I loved about Houston Ballet when I came here," claims Welch. "They really invested in characters, we just enhance and continue [that legacy]."
Despite his parents' roles in the dance world, Welch and his brother were both latecomers to ballet. Until the age of about 17, Welch's plan was to be an actor. The choreographer would organize elaborate plays or reenactments of movies, directing the children in his Melbourne neighborhood. "I was writing movies and stories and scripts," he says. "Stuff like at age 12 or 13, I wrote ET Part II and sent it to Steven Spielberg, fully scripted with a part for myself."
Regarding his transition to ballet, Welch says it was the more accessible and deeply felt emotion of an art form telling stories primarily through body language that finally snared him.
Welch trained under his parents for a few years, then trained on scholarship at San Francisco Ballet School, and by age 20 was dancing with the Australian Ballet. While a performer, he began to look at the great story ballets he was dancing as mountains he wanted to climb, envisioning how he might reinterpret the music here or develop the staging differently there.
Premiering in the year between his earliest mid-90s story ballet adaptations, Madame Butterfly and Cinderella, Welch made Red Earth for the Australian Ballet's first original program choreographed entirely by Australians. The ballet finds Welch telling the story of European settlers arriving in arid Australia from the lush, green lands of Ireland, Whales and England.
"To become an Australian you had to know that hardship of hating this land of red soil and death, and then finding the strength to fall in love with the land again." He describes the bird sounds early in Peter Sculthorpe's score as nightmarish for the female lead. "By the end it's this beautiful naturescape that is her home."
Red Earth appears in Houston Ballet's 2022-2023 season this October on a triple bill with Good Vibrations, a new world premiere by Arthur Pita, and The Letter V, a work by the versatile and influential choreographer Mark Morris, which was commissioned for the company in 2015.
Welch's adaptations of Romeo and Juliet and Swan Lake, stories which Welch feels he was born knowing, anchor the season. His version of The Nutcracker, of course, remains the centerpiece during the holiday season.
Asked what Welch himself looks for in great storytelling for ballet, he mentions that he prefers the story to be lean, layered and, even during divertissement (dance for dance's sake) he appreciates choices that progress the story. "If you look around the edge of the work, is what everyone in the ensemble is doing also moving the story forward? Have the people in the back been given direction or was the focus only on the leads?"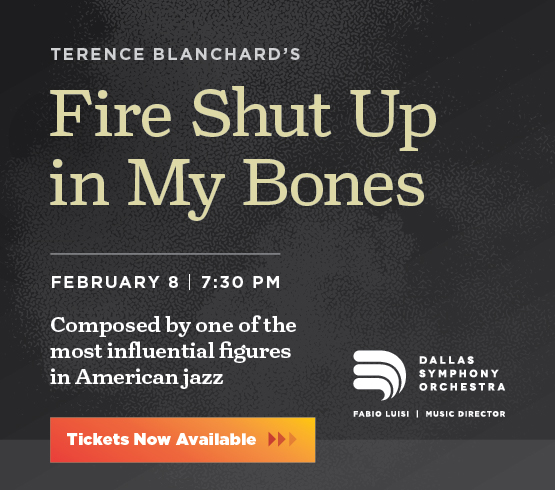 When commissioning work for his company, Welch is drawn to choreographers who, like him, are often inspired by literature, cinema, art or nature, and share his penchant for planning and research. Next spring, British choreographer Cathy Marston will debut a one-act ballet
Summer and Smoke
, inspired by Tennessee Williams' play of the same name.
"I couldn't be more excited about the idea of a Tennessee Williams ballet," Welch says. "I can't wait to see the complexity of Summer and Smoke on stage."
Welch explains that Marston's process involves a lot of improvisation with the dancers to build the characters in her work. When he saw this, he knew she would love working with Houston Ballet's company members.
Similarly, Welch says New York City Ballet's resident choreographer Justin Peck, who worked on the recent Spielberg film readaptation of West Side Story, also feels a connection with Houston's versatile and diverse ballet company. Welch hopes the world premiere Peck will set on Houston Ballet for debut next spring is the start of an ongoing relationship with the choreographer.
Welch cites his predecessors Cranko, Neumeier and MacMillan as choreographers who prioritized storytelling over format in their works. "There was pressure being put on these choreographers to follow the formula. By my generation, they were our bosses and encouraged us to forget it."

Welch sees increased departure from prescriptive structure in his own evolution as a choreographer of narratives—a development one can observe from
Swan Lake
and
Butterfly,
to
La Bayadère, Marie
and
Sylvia."
I've come to trust that with the dancers and myself, and the music, we can tell a story that doesn't have to be the story that people know coming in," he reflects.
During the pandemic, the artistic director found himself suddenly making dance for the screen instead of the stage. Typically more apt to follow the emotional content of the actor in a film, Welch says he grew to appreciate the art of cinematography a lot more during this time.
As a choreographer, his inspiration for new work frequently comes from musicals, plays, books and film. Even as a novice dancer in his teens, Welch was planning and writing ballets and has held onto his folder of ideas all these years.
"Believe it or not, I'm still using it," Welch exclaims. "It was just germs of ballets, collections of photos. There were around 50 ideas in there and I've used 40 or so of them!"
The stories he says he's spending more time on of late, he feels, are freer. Welch says he's making characters that don't exist and is interested in telling stories through ballet in new ways, like sequels with returning characters.
Still organizing "little" shows, Welch took his mother's wisdom to heart, using his imagination to make ballet whatever he wants it to be. "The storytelling element was the thing that was really in me, and I needed to and found a way to express that through ballet."
—NICHELLE SUZANNE

­­­