The Dallas Symphony Orchestra has been fortunate. Except for recasting a few concert programs in January after a few cases of omicron cropped up among its musicians—who recovered—it has been able to operate "full go-ahead" this season as planned, executive director Kim Noltemy says. But the plans always lacked one key ingredient: big, juicy choral music, which wasn't doable in a time of covid restrictions.

"With a limited number of singers wearing masks, we just thought it would be silly," Noltemy says. But that last barrier should be gone next season, and she looks forward to bringing back all the voices in 2022-23. "I think that's one of the most exciting parts—to have the big choruses again."
Picking up a program that was canceled early in the pandemic, music director Fabio Luisi will lead the orchestra and Dallas Symphony Chorus in Giuseppe Verdi's blockbuster Requiem (Nov. 10-13). In an altogether earthier vein, Luisi and company will cut loose with Carl Orff's ever-popular Carmina Burana (May 11-14, 2023), and they'll pair it with Orff's much less familiar Catulli Carmina.
Based mainly on bawdy texts by the Roman poet Catullus, Catulli Carmina has its party-animal subject matter and rugged, rhythmic music in common with its better-known sibling. But it gains its own sonic flavor thanks to its instrumentation. Setting most of the orchestra aside, Catulli Carmina unleashes four pianos and a phalanx of percussion, giving its pounding, punching vitality all the more visceral an impact.

­­­
Choral-music buffs will get another rare treat in the form of Mendelssohn's Symphony No. 2 (March 2-5, 2023). Known also as
Song of Praise
, it's a hybrid down the lines of Beethoven's Ninth—purely orchestral for the first 25 minutes or so, then launching into a 40-minute cantata that brings in a choir, two sopranos and a tenor. The sopranos' duet, known in English as "I waited for the Lord," epitomizes Mendelssohn's euphonious lyricism. And the music takes a dramatic turn—the tenor soloist's journey from anxious night to jubilant day—on the way to a rousing finish.
An array of orchestral classics are in store, from Beethoven's Violin Concerto (Jan. 19-22, featuring Pinchas Zukerman) and Brahms' Symphony No. 3 (March 16-18, 2023) to Jan Sibelius' Symphony No. 2 (Nov. 12-13, led by young American conductor Ryan Bancroft) and Holst's The Planets (Sept. 15-17, led by principal guest conductor Gemma New). But the orchestra will also offer its listeners new experiences—sometimes through music that has been waiting in the shadows for generations.
A prime example will come when Luisi leads a program devoted to music by women (Nov. 4-6). French pianist Lise de la Salle will solo in the virtuosic Piano Concerto in A minor by Clara Schumann, wife and muse of Romantic-period icon Robert Schumann. The concerts will climax with the Symphony No. 3 by Louise Farrenc, a French pianist and composer of the mid-1800s. This melodious and vigorous symphony, which Houston's ROCO played in 2018, bears kinships to the music of Franz Schubert.
Ensembles across the United States have given diversity a new emphasis in response to recent years' social movements. But Noltemy notes that the Dallas Symphony isn't new to this: Eduardo Mata, the Mexican conductor who led the orchestra from 1977 to 1993, championed music of his native country and Latin America.
The orchestra has branched out from there with its commissioning program. "We committed a few years ago to having 50 percent of all of our new works over a 10-year period by women composers—to give women a higher level of visibility," Noltemy says.
Next season will bring the premiere of a work by the orchestra's composer in residence: Angélica Negrón, a Puerto Rico native who lives in New York City. She "synergizes the Puerto Rican experience with the (mainstream) American experience," Noltemy says.
"When I first heard her music, I was completely in awe of how she is able to achieve the things she does," adds Katie MacGuiness, the orchestra's vice president of artistic operations.  Negrón "loves to create effects and sounds with physical objects. … While this is not necessarily her approach with writing for an orchestra, you can still hear that influence and inspiration in everything she writes."
Negrón's Arquitecta will premiere on a program that puts it alongside works by Beethoven and Brahms (May 4-7, 2023). A voice-and-orchestra piece that will spotlight Colombian singer Lido Pimienta, Arquitecta is based on the eponymous poem by Puerto Rican writer Amanda Hernández. It "addresses the pressures, both physical and emotional, of being a woman looking after a family," MacGuiness says.
The November program devoted to female composers will overlap with the orchestra's fourth Women in Classical Music Symposium, which will include an award for singer and new-music proponent Julia Bullock. Besides helping female composers, performers and administrators chart their careers, Noltemy says, the annual conference leads the Dallas Symphony to up-and-coming talent. Case in point: Katherine Balch, whose Cello Concerto premieres in a program capped off by Stravinsky's earth-shaking The Rite of Spring (April 20-22, 2023).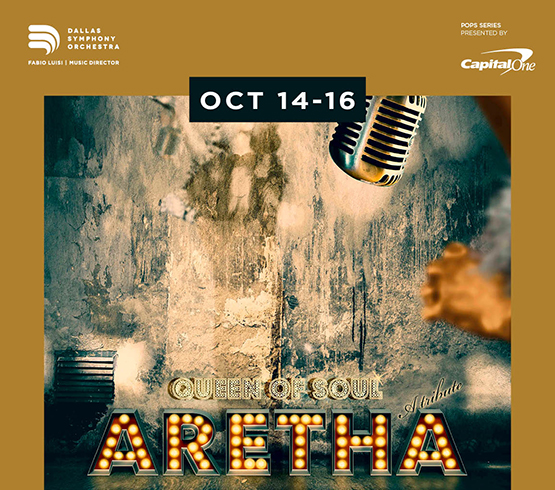 The Dallas Symphony learned about Balch, Noltemy says, when violinist Hilary Hahn, winner of the 2020 symposium's top prize, passed along the cash award—per the conference's custom—to the young American. "When you have Hilary Hahn, a great violinist, saying she endorses this woman, everybody thinks about that," Noltemy says. The commission for the concerto followed.
Exploring Balch's works, the orchestra's MacGuiness has been "impressed by the colors she was able to create within the orchestra. In her writing, she tries to imitate the sounds of everyday life, which provides the listener with a fascinating experience while enjoying her music."
Women also will appear on the podium. Marin Alsop, now something of an elder stateswoman among female conductors, will lead Rimsky-Korsakov's luxuriant Scheherazade (Feb. 23-25) in concerts that will also feature Venezuelan pianist Gabriela Montero in her own Piano Concerto No. 1. Gemma New will direct the September program with The Planets, a New Year's Eve concert and the April concerts featuring the Balch premiere and Rite of Spring.
In the midst of the orchestra's Meyerson Symphony Center concerts, Luisi and company will take off next spring on a tour of Asia. At home, they'll record Brahms' Symphonies Nos. 3 and 4, working toward a series that will embrace all four of Brahms' milestone works. It will add a new facet to a list of Dallas Symphony recordings stretching back decades.
The set of Brahms' symphonies "seemed like a really good opportunity to select something that hadn't been recorded by the Dallas Symphony in a cycle like this," Noltemy says. "Fabio is looking at core repertoire…and thinking about how we can play it in the way that brings out the beautiful sounds of the Dallas Symphony—and all the (music's) subtlety and texture."
-STEVEN BROWN