Last month, B. Moore Dance released BOLD—BRILLIANT—BEAUTIFUL—YOU!, an hour-long dance experience that featured B. Moore company members performing a series of pieces alternately in different Dallas locations and against striking solid and patterned backgrounds added during post-production. Unlike some digital dance productions, BOLD—BRILLIANT—BEAUTIFUL—YOU! utilized a range of video editing techniques to color costumes, duplicate shots and figures, and cut from alfresco to simulated backgrounds.

The program obviously required hours of video editing after filming. But Bridget Moore, artistic director and founder of the company whose choreography appeared in the digital production, does not have a team of video editors on whom she can rely. When filming had to be postponed due to the disastrous winter storm that hit Texas in the middle of February, Moore found herself in the position of having only a few days to edit the entire production by herself for it to be ready for release on Feb. 25, and—like other pandemic-era artistic leaders—she was new to the world of video editing.
"I decided to just make the sacrifice and stay up and edit it until I got done! And so I did! I got it done in a short period of time!" laughs Moore.
Founded in 2018, B. Moore Dance has made major waves in the dance community in a short period of time. Bridget Moore, whose background includes a three-year tenure as a Visiting Professor at Sungkyunkwan University in Seoul, South Korea, brings both local and international inspiration to her choreography. Last year, the company was selected to perform as part of the Dallas ATTPAC Elevator Project, and the company has already appeared on major stages across North Texas.
Despite being a new company that lacks extensive administrative support, B. Moore Dance has been hard at work since the outbreak of the pandemic.
In fact, Moore says emphatically, "We've been going nonstop since the pandemic has happened."

The company transitioned to hosting company class on Zoom and did not meet in person for the first five months of the pandemic. While that was a challenge for many reasons, Moore believes that Zoom provided one unique benefit. Thanks to the unexpected intimacy of the platform, says Moore, "I think the dancers received a lot of individual attention."
Since the beginning of the global crisis, Moore has been impressed by the poise that the dancers have brought to their work and personal attitudes during a period of intense social and economic global upheaval. "We have such a great rapport with each other. We talk," she says. Most importantly, Moore strives to make the studio a "sacred space" for the dancers, built on transparency between her own intentions as a leader and positive energy that fosters creativity.
She recalls one specific day when she and the dancers were gathered on Zoom. "I could tell that the dancers were a little down. I asked, 'Is everybody ok?'…On this particular day, one of the dancers was like, 'Can we just talk? Can we please just talk?' So, we all sat down and spent, literally, the next three hours talking about what was happening in the world. This was around the killing of George Floyd…Many [dancers] were just trying to process how they were feeling. They were feeling really uncertain, and they needed a place where they could speak freely."
Although she believes that Zoom did provide extra individualized attention to dancers, Moore, who describes herself as a "very process-oriented" choreographer, found that she relied on studio time to create. After five months of virtual class, the company was able to begin working in person again. As a small company, the biggest challenge to returning to in-person work was not developing safety protocols, which the company was able to do with careful planning. It was finding available studio space. Many city and private facilities had closed, and Moore initially struggled to find a place for the company to rehearse. Once Moore had made plans to schedule rehearsals at several private studios, the logistical work became less difficult.
Moore had planned to choreograph an evening-length work in honor of soul singer Donny Hathaway to premiere for the company's ATTPAC Elevator Project performance last fall, but after returning to in-person work, she made the choice to postpone that piece out of respect for Hathaway. Instead, Moore used the company's studio time to choreograph a series of solos that would eventually become
ROOTED: Envisage Dance Installations
, that premiered outdoors at the ATTPAC Annette Strauss Square, when the Elevator Project was moved to an open-air venue.
Along with the in-person premiere, B. Moore Dance has continued to develop virtual opportunities and dance experiences. The company has offered a variety of workshops for pre-professional and professional dancers since last August. This month, they are launching Global Connexion: A Virtual Dance Exchange that will offer a day-long schedule of classes led by dancers and instructors, including international leaders and members of the B. Moore company.
Moore also does not envision abandoning the virtual space anytime soon. "I am definitely not giving this up," laughs Moore. "I enjoy it. I really do enjoy film."
Despite the challenges the pandemic has posed to the company, Moore has visionary plans for the future. She wants to turn Global Connexion into an annual event, and she is looking forward to relaunching an apprenticeship program that had to be postponed because of the pandemic. She plans to continue to use her choreography to shed light on global and local issues. Eventually, she would like to establish a school.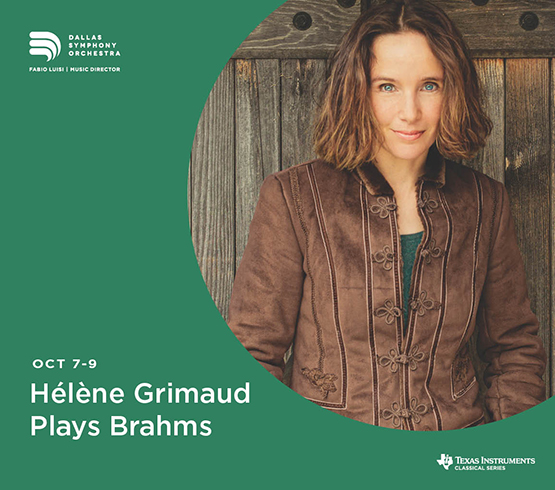 But for now, Moore is happy to take the creative and administrative work of leading B. Moore Dance on a day-to-day basis, as she works to build funding resources and visibility for the company. "I have a lot of ideas. I have a lot of things that I would like to try. I think that right now it is very much about what I titled the most recent film: BOLD—BRILLIANT—BEAUTIFUL—YOU! It's a reminder for me to continue to step into what I feel is the greater part of me in this work. What it truly means to step into your power and to own the greatness that is inside of all of us. I think that anything that I can imagine can come to fruition. It's just a matter of having the resources, the right team in place, and the funding to do it all.
Still, add Moore, "I can't say that I focus too much on that. I just focus on doing the work. That is essentially the most important thing, to do the work, and to be brave in it."
—LINDSAY ALISSA KING