Siyon Jin, Flow, 2015. Courtesy the artist and Luminaria.
---
A Q&A with Kathy Armstrong, Executive Director of Luminaria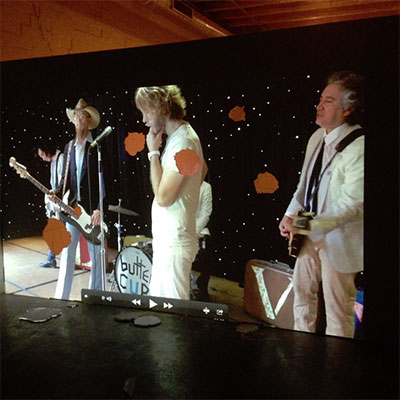 Another year, another Luminaria: For eight years, the festival has been in a constant state of evolution, defining and positioning itself and questioning the parameters of a media arts festival in San Antonio. The festival first started at the area around the Alamo and then moved to Hemisfair Park. Last year, Luminaria returned to the streets. The organization changed its location and introduced a rotating format; every year a different part of downtown San Antonio hosts the festival. In 2014, the area around the Tobin Center for the Performing Arts and the Southwest School of Art saw the streets come to life with performances and art installations. This year, on October 23 and 24, the festival will respond to the area around the San Antonio Museum of Art.
For the first time in its history the festival has a full-time Executive Director, a strategic move by the organization's board of directors. Kathy Armstrong, former curator at the Southwest School of Art, brings a depth of knowledge in contemporary art and a vibrant vision to the festival. For Luminaria 2015, she appointed an Artistic Advisory Committee from diverse artistic disciplines to bring about an exciting roster of new works: Dancer and choreographer Paige Berry; playwright Marisela Barrera; visual artist Riley Robinson; curator Anna Stothart; filmmaker Adam Rocha; and musician Chris Smart. A+C contributor Haydeé Muñoz De la Rocha sat down with Kathy Armstrong to learn what's new this year and what the future holds for Luminaria.
Kathy, this is your first year as Executive Director of Luminaria. What is your vision for this year's festival?

My vision for Luminaria 2015 is to combine a range of contemporary arts into a free, public, multi-disciplinary festival that is full of surprises. Luminaria is a creative incubator for new works of art, which will inspire the city's citizens and visitors with the quality, scope and reach of San Antonio's artistic communities.
This year, Luminaria brings people to a new downtown neighborhood along the San Antonio River and highlights its treasures, including the San Antonio Museum of Art, Maverick Park, and small, locally-owned businesses such as Rosella, a happening coffee shop, and The Oxygen Room, an exquisite hair salon. The classic, historic, and much-loved VFW Post 76—the oldest post in Texas—is a footprint neighbor, too.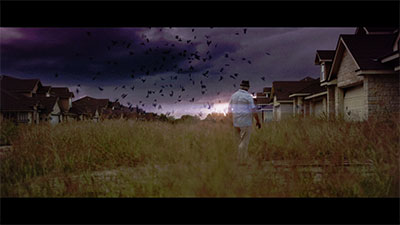 What challenges has the organization faced this year?

A quick start. We can't do everything immediately, so this year the emphasis was on artistic excellence in collaboration with San Antonio art-makers as the decision-makers. The diverse and talented Artistic Advisory Committee guided us towards an inspiring, outstanding, and amazing event.
What are some of the art and performance highlights this year?

There are too many to mention and it depends upon your interests. Identity or sustainability issues, endurance performances, humorous collaborations, serious investigations, site-specific, new media or traditional media: Luminaria has a wide offering.
How has the change in footprint worked for Luminaria? What are the challenges and opportunities?

It will always be a challenge to move to a new footprint each year, but I think that brings an important element of surprise and creativity. Following this year's event on October 23rd and 24th, Luminaria will investigate neighborhoods and artistic partners for future festivals. While the process is not defined at this point, our goal is to create long-range plans for moving the footprint around the city. The more time an artist has to envision a site, the more they can tailor their proposals, and the more exciting the final project becomes.  Likewise, the more time a neighborhood has to embrace a large festival, the more possibilities it can offer.
How will the visitor's experience improve this year? What other fun surprises are coming?

We are partnering with the chefs from Downtown Food Trucks once again, and we will have ample beverage concessions also. VIA Metropolitan Transit has created special Luminaria routes and for the first time, we will be offering bike valet service with The Kick Stand. We also encourage visitors to make it a downtown night and walk to the festival along the San Antonio River. In addition, of course, there will be public street parking all over the downtown area, as well as several Park and Ride options. Signage is already in process and will be more visible. We have been working all hours to understand this footprint at night to carefully and creatively considering site lighting—inserting magical pathways between art installations and stages.
—HAYDEÉ MUÑOZ DE LA ROCHA