Patricia Hernandez sorting through items from Ben DeSoto's archive.
Image courtesy of Studio One Archive Resource.
---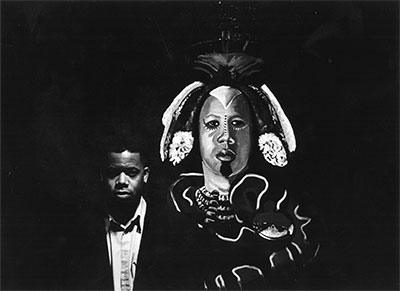 Share an article, pin an image, save a post, link a story. The immediacy of social media and digital visual culture is astonishing.   And yet, with all of its accessibility, its staying power is questionable. With so many artists relying on social media to maintain a significant, up-to-date digital presence, is it possible to preserve the knowledge and contributions of living artists?
The answer is, without a doubt, yes—at least, according to Patricia Hernandez, a visual artist, arts educator, and archivist. In 2011, she began managing the DiverseWorks pilot project Creating A Living Legacy (CALL), a program of the Joan Mitchell Foundation which "helps artists own and share their history." DiverseWorks was one of four organizations across the country awarded a grant from the Joan Mitchell Foundation to plan and implement the CALL program.
Today, Hernandez administers CALL through Studio One Archive Resource, a project-based service organization she founded that "works with members of the Houston arts community to preserve its history, so the stories of those who built the community may be captured, shared and never lost." To date, she has worked with eight artists.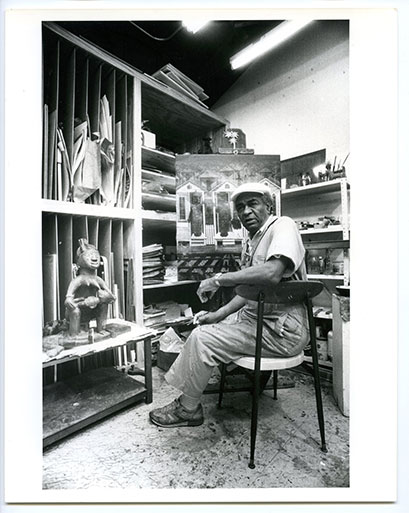 A native Texan, Hernandez has been immersed in art for decades, attending Rice University to earn her BA in art and art history in 1989 and, shortly thereafter, a BFA in painting. She continued her studies and received her MFA from the University of Houston in 2000. Readers might remember Parody of Light, a 2011 exhibition at DiverseWorks for which she superimposed a clown character into reproduced Thomas Kinkade compositions. Additionally, she has a depth of teaching experience and has logged hundreds of hours volunteering for The Menil Collection archives. For her, "the process of archiving has a close relationship with the process of art-making—putting it out into the public."
The archiving "bug," as Hernandez calls it, bit her when DiverseWorks was preparing for their 2007 anniversary exhibition To 25! which she co-curated. After 10 years of volunteering for the organization, she took a part-time administrative staff position created specifically for artists. Diane Barber, DiverseWorks' director at the time, asked her if she was interested in making sense of the organization's archive. Hernandez never imagined it would lead to the important work she is doing now though Studio One, named for William Steen, a Houston artist who had a downtown studio and artist-run space during the late 1970s and 80s (he died in 2008). As explained on the website of the present-day Studio One, "Steen's Studio One was one of the earliest alternative arts spaces in the city, presenting exhibitions, lectures, film screenings, musicians, and performances [and] inspired Charles Gallagher to open DiverseWorks in 1982."
Today, Hernandez operates the organization out of Houston's BOX 13 ArtSpace, where she can store records, files, and equipment, and has the help of three interns. With her hundreds of hours working as a volunteer for the Menil Archive, and the formal archivist training she has pursued, she has a valuable perspective on Houston's art history and contemporary activity. "As I go through artists' archives, I see some of the same names over and over. The process has shown me that the Houston community is highly collaborative and cooperative." Her research compels her to reach more artists, asking, "what do artists need, how can we help?"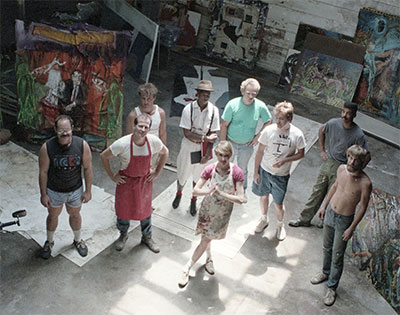 For David McGee, a second year CALL artist and prolific painter, he needed a system that could keep up with his steady work habit, although archives and record-keeping weren't something that topped his list of priorities or concerns. He says that, as artists, "We can easily dismiss and forget, and move on to other things." And while he doesn't think in terms of archives or creating a legacy for himself, he recognizes that what artists leave behind is their legacy (as is true for all of us), and working with Hernandez gave him reassurance that his things would be properly stored and viewed. She and her assistants helped McGee with cataloguing his current artworks as well as tracking down exhibition history details and artworks that had sold over the years (not an easy task). He can now access a database of images and records that can be located and pulled quickly for his artist talks, presentations, and more, including an expansive website which is in the works. Simply put, "everything is in order," he says.
For Ben DeSoto (artist and former Houston Chronicle staff photographer), with whom Hernandez is currently working, help with his archive has always been a present and pressing need. "As a working photographer with the newspaper, keeping up with negatives, proofs, notes, and handout materials during a project was important. I kept busy for 25 years […] with bodies of work but no structure to support the task of making it available to the public until Patricia and Studio One," he says.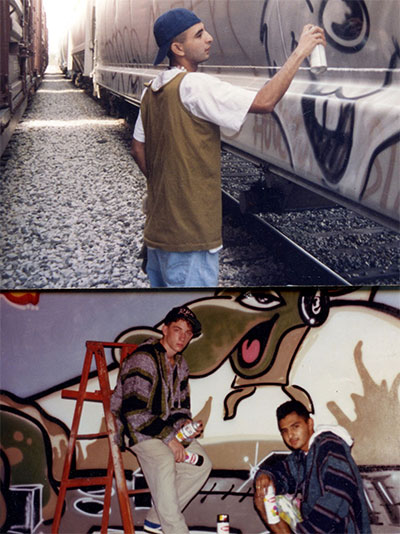 DeSoto explains that he has over 600 rolls of film that include "overshoots" from more than 25 years of Chronicle assignments. The images reveal experiences of homelessness and poverty in Houston; portraits of artists; artworks and studios; the punk rock, local and underground music scenes, including Urban Animals; and EPA Superfund sites.
DeSoto says that Hernandez and Studio One have been "an answered prayer," helping him fulfill a dream and reach a goal to get his multifaceted photography into the public view, and responsibly archived. To do so, Studio One has partnered with the University of Houston Library Archive and the African American Library at the Gregory School as repositories for his archive. He also offers a deeply appreciative "big shout out" to the Joan Mitchell Foundation.
Studio One artists are selected by an annual nomination and interview process. To be eligible, artists need 20 or more years investment in their practice, live in Houston or an adjacent county, and meet specific criteria such as contributing to the community as an educator and/or social activist, having maintained long term affiliations with an arts organization, and more. Artists are provided assistance with organization, documentation, digitization of works and records, as well as help with special projects related to the preservation of their history and estate planning.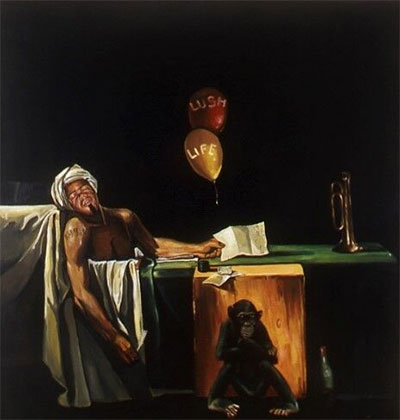 Studio One is extremely timely in its efforts as more and more artists and organizations face challenges of limited storage space, shrinking acquisition budgets, ephemeral and digital material questions, to name a few. While some artists have decided to leave the work for others to deal with after they are gone, it's the living ones who can offer the greatest chance for vibrancy and accuracy in how their stories are told now and in the future.
—NANCY ZASTUDIL