Danny Lyon (American, born 1942)
Sheriff Jim Clark arrests two SNCC voter registration workers on the steps of the federal building, Selma, Alabama, 1963, printed later
Gelatin silver print, h. 11 in. (27.9 cm); w. 14 in. (35.6 cm)
San Antonio Museum of Art, gift of Ernest Pomerantz and Marie Brenner, 2017.25.42
© Danny Lyon / Magnum Photos.
---
"The same sun shines upon the same earth,

yet each of us casts a different shadow."

—W. E. Dassonville, 1902
A teenage African-American boy struggles against a white police officer who holds him by the neck as a mostly white audience looks on. Photographed in Atlanta in 1963, the encounter was activist and honor roll high school student Taylor Washington's eighth arrest. He stands as if one leg is lifted off the ground to run, his mouth open in a shout, and his right arm tugging at the policeman's arm. An iconic photograph of the Civil Rights Movement, the image is one of several Danny Lyon photographs of the Civil Rights era which form part of a major donation to the San Antonio Museum of Art by collectors Marie Brenner and Ernest Pomerantz. The donated collection includes over 500 photographs, 75 of which will be on view Feb. 22 – May 12 in Capturing the Moment: Photographs from the Marie Brenner and Ernest Pomerantz Collection at SAMA alongside key works from the Museum's existing photography collection.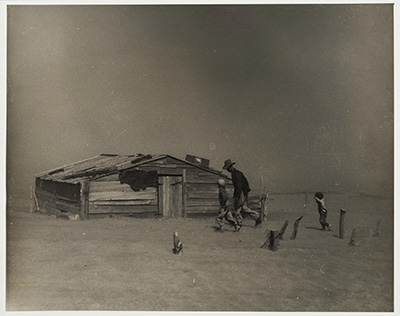 The exhibition looks to overlapping artistic styles and practices, drawing primarily from photojournalism and documentary. "The images capture all these transformative events, as both artistic and historic moments," says Lana Meador, assistant curator.
Brenner and Pomerantz began donating portions of their collection to SAMA in 2012. Along with Lyon's work, the donation includes significant photographs by Dmitri Baltermants, Ilse Bing, Paul Caponigro, W. E. Dassonville, Mike Disfarmer, Leonard Freed, Joel Meyerowitz, Arthur Rothstein, Stephen Shore, and Louis Clyde Stoumen. It pairs these works with highlights from SAMA's collection, showcasing how the new acquisitions both connect to and advance the Museum's ongoing commitment to photography.
Both of the collectors are originally from San Antonio, though they make their home in New York. Brenner is an investigative journalist who writes for Vanity Fair and The New Yorker. She got her start as the first female baseball columnist covering the American League, travelling with the Boston Red Sox during their 1979 season and writing for the Boston Herald. Brenner's Vanity Fair article about the tobacco industry, "The Man Who Knew Too Much," inspired the 1999 film The Insider; her 2002 article "The Enron Wars" dug into the Enron scandal and was used to question witnesses at the senate hearings. Pomerantz is a Partner, Managing Director, Managing Member, and Chairman of StoneWater Capital LLC.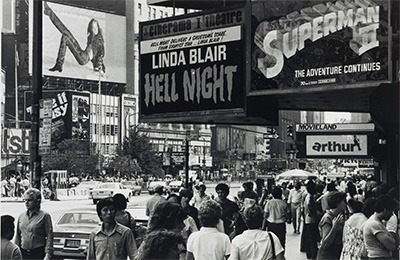 "We wanted to do the exhibition to recognize the growth of the collection and generosity of the patrons – and do a show that has some meat to it conceptually," says Suzanne Weaver, curator. The exhibition is organized thematically, in three categories: People, Landscape, and War & Conflict. These categories mingle and overlap, showing the American landscape and cultural context during major historical moments. Arthur Rothstein's 1936 photograph, Dust Storm, Cimarron County, Oklahoma, for example, is both a striking image of the Great Plains, a portrait of rural peoples struggling against an inhospitable environment, and a document of the Dust Bowl.
Lyon's 1963 photograph from Selma, Alabama of recently arrested SNCC voter registration workers encircled by white police officers, is both a powerful portrait and a historical document. Lyon, who is known for his participatory photography and activism, describes photography as a "powerful political tool." In Capturing the Moment, his photographs will also be paired with two examples of his prolific filmic output.
SAMA's curators are now gathering resources to support the conservation and research of the photographs, and they imagine a series of rotating exhibitions of photography and film. "People love photography," says Weaver, "it's so accessible. And, for us, it's so important to keep looking at the collection."
—LAURA AUGUST