"You've just got to keep moving," says Theatre Under The Stars artistic director, Dan Knechtges, when I asked him what lessons he's learned about programming the company through several years of theater under crisis.

Knechtges first took the TUTS A.D chair in the immediate aftermath of Hurricane Harvey, steered the musical ship through the heights of the company's 50th anniversary season, the lows of almost two years of COVID-darkened stages and then the hopeful leap back. Now as normalcy has become such a joyful word for many audiences, Knechtges' keep-moving philosophy, quite appropriate for the Tony Award nominated choreographer, dances TUTS into a 2023-2024 full of both classics and  surprises.
Probably one of the biggest of those surprises is the number of touring shows they'll present. TUTS has become a unique type of theater company over the years, as they both produce their own shows and present touring Broadway musicals. On average that count came to four self-produced shows and two touring, but this year they've opted for three.
TUTS made a surprise late announcement of an additional summer touring show, 1776, as part of its 2022-2023 season. This revival production that cast women, transgender and nonbinary actors in all the founding father roles was originally scheduled to make a pre-Broadway stop in Houston but the journey back to stage after the pandemic changed that.

TUTS officially opens the 23-24 season with
Jagged Little Pill
(Aug. 29-Sept. 10) the jukebox musical that weaves Alanis Morissette's music into a story about the complex reality of one American family. Then the new year brings two touring musical biographies about musicians,
On Your Feet
(Jan. 30-Feb. 11), chronicling the rise and marriage of Gloria and Emilio Estefan, and
The Cher Show
(April 6-28) in all its costumed glory.
This season will offer six shows with one world premiere special add-on, so Knechtges said it made sense to up their presented tours to three.
"Honestly, we got offered those three tours and we couldn't pass it up," he explained, adding, "Who can say no to Cher?"
This brings us to a self-produced surprise of the season, Sweeney Todd (Oct. 17-29), just in time for Halloween. With the death of the great Stephen Sondheim in late 2021, it's not unexpected that Knechtges would want to play tribute, but he acknowledges that The Demon Barber of Fleet Street probably isn't the obvious choice for TUTS, especially as it will be the first time they produce the musical in their history.
"It's the greatest of his shows, in my opinion. It's the only show that started from him. He generated the project. All the other ones were brought to him," Knechtges explains of the choice. "There should be no question that Sweeney needs to be a part of the history of Theatre Under The Stars."
The holiday season tends to ring in their biggest production of the year that also brings young actors from their schools on stage, and 2023 will be no different with Rodgers & Hammerstein's
Cinderella
(Dec. 5-24). The famous Disney television version will inspire this production. Knechtges says this version truly honors Rodgers and Hammerstein's music, delivering a big orchestra sound.
One of the other self-produced surprises in the lineup is a second holiday show and world premiere, The Ugly X-mas Sweater Musical (Nov. 28-Dec. 24). In past talks with Knechtges, he's discussed wanting to return to the Hobby Center's Zilkha stage for the occasional intimate and perhaps even interactive production. Sweater, with its book co-written by Knechtges and Megan Larche Dominick will accomplish just that.
Knechtges has wanted to write a show with a fashion focus for quite some time, but thought the idea constrained by either having to be set in the past or the costuming would need major alterations with each production as fashion changes.
"The other thing, frankly, is we were looking at doing a show that we could bring back each year at Christmas." With these criteria and inspirations came the idea for this interactive story about a crisis at a sweater manufacturing company. When the owner takes the employees' holiday bonuses to Tahiti and then sells the company to a German conglomerate, with a mysterious director who looks like Heidi Klum, someone has to save the company.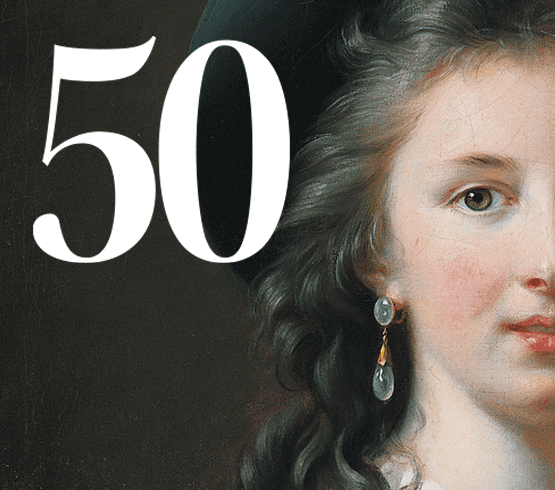 "It's up to the HR director Cheryl to save the day and enlist the employees to come up with an idea to save Christmas," describes Knechtges of the outlandishly fun premise. With a line of ugly Xmas sweaters becoming the Christmas-saving idea, audiences, playing the role of the employees, help select the ugliest sweater of them all.
When I asked if this would be the first American musical that makes an HR director the hero, Knechtges was pretty certain Cheryl wins that distinction.
Knechtges will choreograph and direct both Sweeney and Sweater, a bit of back to back scheduling he seemed both excited and exhausted by already.
"Oh yeah, that's what happens," he laughed, but assures that the "crackerjack" TUTS staff will give him ample support.
TUTS will get something of a producing respite in the new year with the two touring shows before ending the season with a definite audience favorite Newsies.

When I asked about the extreme musical fandom of the show, Knechtges thought audiences' love derived from Newsies' origin as an early 90s film that didn't break box offices records initially but gained a following when new generations discovered it. Mix that with all those young newsboys dancing live on stage, and the musical generates a "thrill" of boyband proportions.
And while it looks like smooth dancing ahead, taking a look at the new season it's easy to see Knechtges lessons-learned shining through: "Be flexible. Be passionate and care a lot about what you're choosing. But at the same time just realize what it is. Sometimes those of us who care deeply think it's the end of the world when a show doesn't work out or doesn't resonate with an audience. It's not. There's always going to be another one coming down the pike. You've just got to keep moving."
—TARRA GAINES