Bree Welch in Who Am I This Time? (& Other Conundrums of Love) at Stages Repertory Theatre.
Photo by Jon Shapley.​
---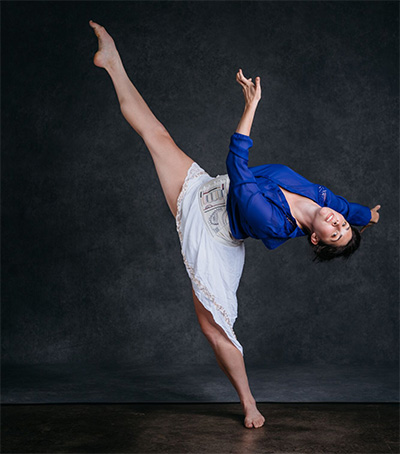 When a writer pitched a story about an actor leaving Texas I immediately said, "No thanks, I need to focus on those staying." Although, now I can't help wondering what would have been in that exit interview.
Texas artists come and go all the time. New jobs, grad school, better opportunities, love or burnout just happen. But when artists return, I cheer, so much so that I started a web series called "Coming Home," which profiles returning artists.
It's not always easy to come home. Texas is a big place. Not everyone remembers you. The arts shift so quickly here that there's quite a bit of starting all over to the process.
For Amy Diane Morrow, Fort Worth native dancer/choreographer and Gaga teacher, coming home was not so much about returning to the familiar. She  started a collective in Austin she calls The Theorists and imported many ideas of her Israeli experience into her life here—most recently, a shared workshop and informal performance with Israel's Idan Sharabi as part of JCC's Dance Month at the Kaplan. She has taken a multi-city approach building a teaching and performing career throughout Texas. Her talent, skill and willingness to see what can happen have been a great gift to the larger dance community.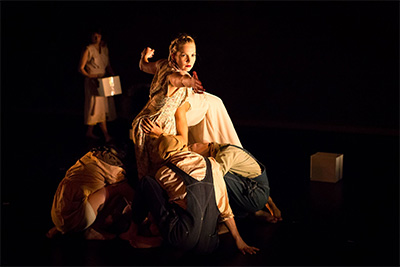 When Annie Arnoult came back to her hometown Houston to open Hunter Dance Center and its resident company, Open Dance Project, she was also returning to an unfamiliar dance scene. She had been gone for two decades, so it took a while to grow a new set of roots. She took a bold approach, building a studio and company right off the bat and hoping that folks would pay attention. And they did—but it took some time. Today, she is fully immersed in the community, not only with her own endeavors, but also with such projects as DiverseWorks 12 Minutes Max and Lynn Lane's Transitory Sound and Movement Collective. This month, Open Dance Project's timely show 'Bout a Stranger, set to Woody Guthrie's iconic anthems, runs March 17-25 at the MATCH.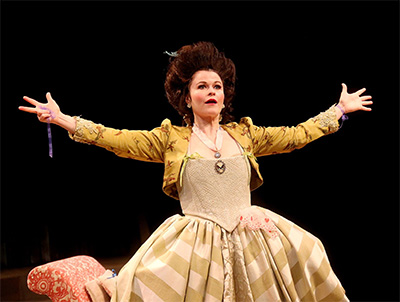 When I first saw Bree Welch in a Stages Repertory Theatre production of Rabbit Hole in Houston, I secretly hoped that she would never leave, but she did, for grad school at the Old Globe MFA Professional Actor Training Program. She returned briefly for family reasons and left again. When I found her heading up the cast of Classical Theatre's production of Henry V (playing Henry, of course), I hoped that she was back, but I knew better than to assume that was the case. She is home for now, this season dazzling audiences in Main Street Theater production of Lauren Gunderson's The Revolutionists as a zany Marie Antoinette, and more recently in Who am I This Time (and Other Conundrums). You can catch her next in The Man Who Shot Liberty Valance, also at Stages, May 24-June 25. She is also teaching a Shakespeare workshop at The Rec Room for kids this summer. I sure hope all this adds up to her hanging around a bit longer, but I also understand that a career like hers can take many turns.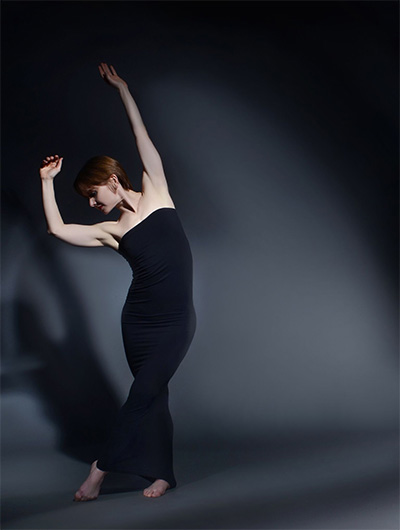 Dallas native Jennifer Mabus has been hopping all over Texas since she returned from her stellar career in New York City as a founding member of Battleworks. The petite dancer/choreographer applied her disciplined ways to coming home, which she did with a solid plan, and it seems to be paying off. In Dallas, she danced with Bruce Wood Dance Project and was a founding member of Dark Circles Contemporary Dance. After earning a MFA from Sam Houston State University, she settled in Houston and has been a constant presence on the scene, raising the bar wherever she goes, now at Sam Houston, where she is on faculty. Mabus exudes positive energy, something in great demand in any arts community.
SMU grad and Dallas native Alex Karigan Farrior also had a fabulous career in New York City dancing with Amy Marshall Dance Company and others. Marriage, grad school and Dark Circles Contemporary Dance, her old SMU chum Joshua L. Peugh's dance company lured her back, and she has flourished as Peugh's leading muse. She's had one of the more fluid re-entry stories; Dallas seemed to keep her spot open. This month, she will be dancing in Peugh's signature work, Critics of the Morning Song, at the Palm Springs Dance Festival, March 2-4; excerpts of Gal Friday and Slump at Dances at a Gathering in Richardson, TX, March 18, and Gal Friday at Austin Dance Festival, April 1. She earned her MFA and is now adjunct faculty at Texas Christian University and associate artistic director and company member of Dark Circles, and is definitely a key player in Dallas's current dance boom.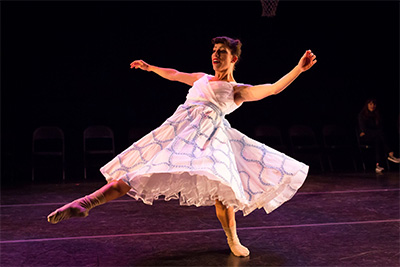 I was surprised to see Opera Vista founder and conductor Viswa Subbaraman back in Houston after a three-year stint as the artistic director/music director of the Skylight Music Theatre in Milwaukee, and even more delighted to see him listed as the conductor for the April Fort Worth Opera production of Voir Dire, an opera that had won the Vista Competition for New Opera in 2011. Coming home means something different for him: it's more of a base than where he will be doing his work. Such is the life of a freelance conductor. Subbaraman has all kinds of cool projects in the works, including conducting We Shall Not Be Moved by Daniel Bernard Roumain, with a libretto by Marc Bamuthi Joseph, directed by Bill T. Jones at Opera Philadelphia in September. We will all learn more when his interview posts next month.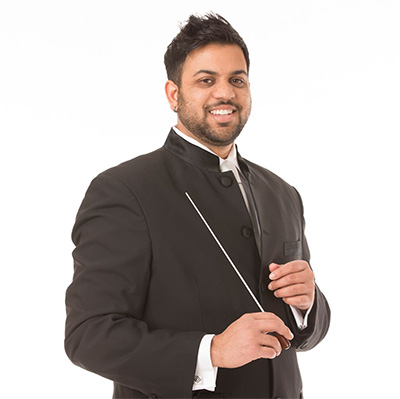 Sometimes an artist returns with entirely new identity, which was the case for Houston native Mario Alberto Zambrano, choreographer/dancer turned esteemed author of an acclaimed breakout novel Lotería. Recently, I watched Zambrano create a new piece for METdance's Duo show at The Rec Room. The Houston native can boast one of the most impressive resumes of a Texas dancer, with stints at Hubbard Street Dance Chicago, Netherlands Dance Theater, Ballet Frankfurt, and Batsheva Dance Company. He graduated from The New School as a Riggio Honors Fellow and the Iowa Writers' Workshop as an Iowa Arts Fellow, where he also received a John C. Schupes Fellowship for Excellence in Fiction. The shape shifting continued a few months back when he left for Israel, returning as a certified Gaga teacher.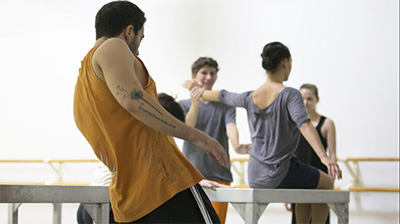 When I think about the cadre of artists that have been included in the Coming Home series, I am quite amazed by their impact on the State. Still, it's heartbreaking when artists leave. But I get it: We need to have porous boundaries, letting artists come and go. It's how a cultural climate breathes. Zambrano recently left again, this time to teach at Harvard. We have to let him go.
—NANCY WOZNY