Jake Heggie visited the Smithsonian Institution a few years ago for a performance of his Iconic Legacies, a song cycle evoking four U.S. first ladies. During a break in the activities, the subject of his next big project suddenly materialized.

"I was sitting on the sidelines," the composer recalls, "and a docent from the Smithsonian came up to me and said, 'I have a great idea for your next opera.' If only I could tell you how many times I've heard that! It's usually a dreadful idea.
"This guy said, 'Have you ever heard of Elizabeth Van Lew and Mary Jane Bowser? Look them up. They were spies in Richmond (the Confederate capital in Virginia) during the Civil War. That's something that needs to be explored, and an opera by you is the way to do it.' I had time, and I googled the names. My jaw fell open, and I started falling in love with the idea."
That launched Heggie on the path toward his opera Intelligence, which Houston Grand Opera premieres Oct. 20. This is the 75th new opera the company has unveiled—and the fifth by Heggie.

Who were the real-life women whose story drew him in? Elizabeth Van Lew, born in Richmond in 1818, boasted a prominent place in the city's White society. But slavery repelled her, as did the Southern states' secession. As her way of fighting back, she organized a ring that funneled military information to the Union army. Her group's spyware, an article in
Smithsonian
magazine says, included a custard dish that had a secret compartment to hold messages.
Mary Jane Bowser, who was enslaved to the Van Lews, took part. The family had given her special treatment ever since her infancy, unwittingly equipping her with skills that enabled her clandestine work.
"She was baptized in the White church," Heggie says. "She was sent to be educated in the North. This is all in the (historical) record. She was sent on a mission to Liberia. She was married in Elizabeth's White church in Richmond."
Heggie and the opera's librettist, Gene Scheer, surmise that the women "were probably half-sisters—which adds another interesting element to the story," the composer says. "There's no other explanation for an enslaved woman in the household to be treated so differently."
Smithsonian says hundreds of women acted as undercover agents on both sides during the Civil War. To Heggie, they represent another example of women playing important roles—often neglected by historians—in history's turning points. He likens it to the story told in the film Hidden Figures, about Black female mathematicians who worked behind the scenes for NASA.
Van Lew, Bowser and company "were heroic," Heggie says. "They were risking everything."
The women's story helped persuade Jawole Willa Jo Zollar, founder of the dance company Urban Bush Women, to serve as stage director and choreographer. Though the company's work is rooted in African-American culture—particularly Black women's perspective on it—she knew nothing about the spy saga until Heggie contacted her.
"It was really exciting to hear about it," Zollar says. "There are so many perspectives on American history that we don't know about, (emerging) from all the different cultures and peoples who have been here."
She salutes the bravery and ingenuity of the opera's real-life models, who assembled a network of sources and couriers operating in—to them—enemy territory. "For these two women to have figured that out was really spectacular," Zollar says. "They found their power through their own agency—wanting to make change."
The historical facts that have come down to us carried the opera's collaborators only part way to a theatrical scenario, Heggie says. They had to "fill in the blanks, with the three of us shaping the journey and the piece." Scheer sounded out a friend of his, documentary filmmaker Ken Burns—creator of a Civil War epic in his own field.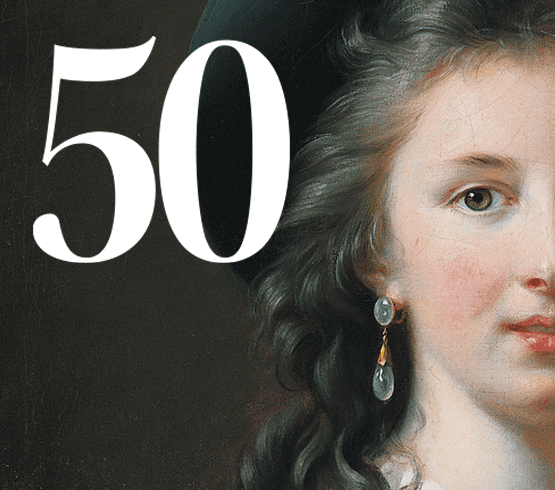 "Ken Burns said to Gene, 'Because so much of (the real-life story) is unknown, a lot of it is going to be mythology for you,'" Heggie recalls. "We thought, mythology and opera, perfect! That's what a lot of opera is built on—mythology."
As Intelligence unfolds, the conspirators embed Mary Jane in the Confederate White House, where she works as a servant as a cover for her spying. Elizabeth's brother-in-law, a loyal Confederate who suspects the women are up to something, embodies the ever-present danger. Mary Jane's deceased mother adds a mysterious presence.
In place of the standard operatic chorus, Intelligence will marshal eight dancers from Urban Bush Women, hence the choreographer part of Zollar's role. The choice, Heggie says, reconnected him with "this great love of movement and dance that I've always had, but I've never been able to explore," he explains. He ticks off a list of dance companies he saw and admired beginning in college—including those of Alvin Ailey, Paul Taylor, David Parsons and Maurice Bejart, and even Urban Bush Women. In Intelligence, the dancing colors the entire score.
"I didn't want to make it sound like a 19th-century piece," Heggie says. "I wanted it to be very much of our time, with hints of the period." The dance element helped lead him to "a very rhythmic language, where rhythm and movement inspired the harmony and melody of the piece—the musical world in which all these characters live. … That led me to new discoveries, and challenging myself in new ways."

Rather than bringing on the dancers solely in formal dance sequences, Zollar's staging will weave them in throughout the opera, sometimes when the singers hold center stage. Zollar says they'll provide "another level of storytelling."
She demonstrated her approach in a showcase that capped off a July workshop in Houston.
"In African cosmology and some other cultures, the past, present and future exist all at once," Zollar told the audience. "It's not linear. They exist all together. Sometimes the ancestors are with us, talking, witnessing, signifying" as spirits. She quoted Breaths, a poem by Senegalese author Birago Diop:
"Listen more often to things than to beings
Listen more often to things than to beings
'Tis the ancestor's breath when the fire's voice is heard
'Tis the ancestor's breath in the voice of the water."
"There's a presence all around us," Zollar added, "speaking to us and through us. That's the way I think of the dancers."
Intelligence's plot is full of deceptions and conspiracies, Zollar said, adding: "What would that look like in the body?" At times, her choreography was sinuous and still, interweaving the dancers' bodies like a web of secrets. But in a scene depicting a fire in the Southern White House, the dancers leaped and lunged.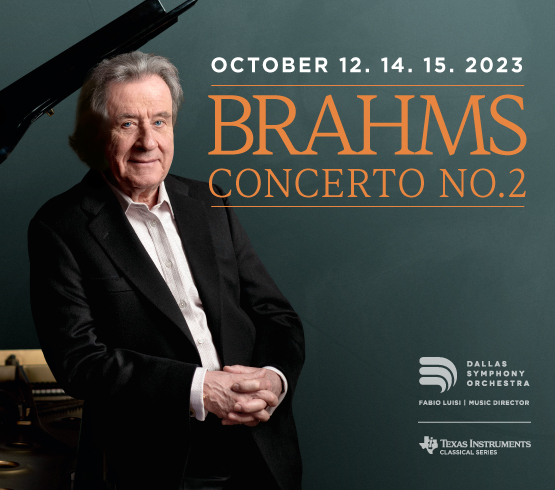 "I use a lot of viscerality in storytelling," Zollar said. "It's different from ballet. We're visceral. We're athletic. … Whereas in ballet, the line and the shape are absolutely essential. That's what you want to see. We're looking at energy and physicality and what's being told in the body."
Zollar and company will give New Yorkers a peek at Intelligence on Sept. 6, when they appear on the Guggenheim Museum's Works & Process series. As the premiere in Houston approaches, she'll join Scheer and others in a Sept. 25 panel at the Buffalo Soldiers National Museum.
Heggie will discuss his working process and viewpoints Sept. 18 at Rice University's Shepherd School of Music. And after Intelligence's HGO run has ended, he'll return to Texas for a Cliburn Concerts program in Fort Worth on Nov. 16.

"I have so many friends in Fort Worth and Dallas from my years down there—
Moby-Dick
premiered in Dallas, and so did
Great Scott
," Heggie said. "I'll be working with a group of young artists. We'll present a variety of songs and arias and ensembles, with a lot of conversation about them. And I intend to do a little tribute to Terrence McNally during that evening as well."
Playwright McNally, whose talents as a writer emerged during his high school years in Corpus Christi, crafted the librettos for Heggie's Great Scott and Dead Man Walking—the latter slated to open the Metropolitan Opera's season Sept. 26. The Met production was in the works, Heggie says, before McNally, an opera lover from his youth, succumbed to COVID-19 in 2020.
"He was so excited," Heggie said. "And he was so disappointed when he knew he wasn't going to make it. His husband, Tom, told me that, when he was on the downhill slide, he said, 'Looks like I won't be able to get to Dead Man Walking at the Met.' He was so sad about it."
"I fully intend to wear something of his when I take a bow at the opening night, because I want him with me. He was so important to me as a friend, mentor, collaborator, inspiration. … I can never thank him enough."
-STEVEN BROWN