Wendy Red Star, multimedia conceptual artist, proud member of the Apsáalooke (Crow) Tribe, strikes bold poses in her elk-tooth dress standing on Astroturf, brown carpet, and Styrofoam snow. She gazes directly at the viewer from a series of artificial tableaux of mountains, lakes, and foliage, amid a giant inflatable elk and a cardboard cutout of a woodland fawn.

Red Star created these scenes to unpack a peculiar experience she had while still in graduate school at UCLA. She was missing home— the Crow Reservation in Montana where she grew up—and she thought she might find Crow cultural material at the Natural History Museum. She meandered through the dinosaur exhibits which eventually led to the Native American exhibits, where she found the Crow objects she was familiar with in an ethnographically typical "naturalistic" diorama.
As she observed the visitors looking at her living cultural heritage the same way they looked at the dinosaurs, she was compelled to articulate what she felt. The project inspired by that experience, Four Seasons (2006), launched her career and put museums on notice. It is both a sardonic critique of tired colonial tropes and a reclamation of her Crow identity. "My relationship with that work—it's almost like a sister," says Red Star. "It's just this force. It has taken off!"
This force, rooted in Red Star's deep connection to Crow culture and identity, is foundational to all of Red Star's works. When the San Antonio Museum of Art (SAMA) presents Wendy Red Star: A Scratch on the Earth (Feb.11-May 8), it will be the first solo exhibition of a Native American artist for the museum. Lana Meador, Associate Curator of Modern and Contemporary Art at SAMA, finds that significant and exciting.

­­­
"General museum approach has been this more anthropological, ethnographic way of looking at Native cultures—something Red Star knows as a living, breathing, vibrant community being presented as something of the past," says Meador. "This exhibition is a celebration. It really shows how contemporary Native American cultures are and the vibrancy of this heritage."
This mid-career survey of the artist's works packs a punch. Combining incisive research and conceptual prowess, Red Star traverses disciplines to explore the intersections of identity and representation, history and myth, colonial legacy and cultural continuity, and the indigenous roots of feminism. "I love the way she mingles past and present in her work," says Meador, "how she uses all kinds of archival photographs both from her personal family albums and from historical archives, merging Crow culture with a very contemporary experience of artmaking."
The title, A Scratch on the Earth, is potent. It is a literal translation of the Apsáalooke word Annúkaxua and references the arbitrary borders that were imposed on the Crow people in the period after 1880, when the U.S. government began dictating the policy of keeping the Crow on their reservation.
"When my Dad was growing up, the elders would always tell him 'don't go past the scratch on the earth,' which was off the reservation. To me that was so powerful," recalls Red Star. "It was not safe, especially for that generation, because of racism." The trauma behind that articulation still resonates deeply with Red Star.
Photo collages showing brightly colored HUD houses, broken down "rez" cars, churches, signs, and sweat lodges make up the series
My Home is Where My Tipi Sits
(2011). When Red Star took Native American Studies classes as an undergraduate student at Montana State University, Bozeman, she learned about Chief Sits in the Middle of the Land. When he was asked to define Crow territory at one of the early treaty negotiations in the mid-1800s, the Chief spoke in poetic metaphor about the four foundational poles of the tipi marking Crow land, setting the poles down on the major migration routes his people took throughout the season. Red Star was blown away by that image, "for him to articulate 38.5 million acres by setting foundational poles as a giant tipi in which we reside is just magical." The current Crow Reservation is 2.25 million acres. Red Star quietly documents these everyday aspects of her home, showing us the real thing with an intimate eye.
A large-scale reproduction of the map of the Crow Reservation shows how the land was parceled out into different sections. In A Tribute to Many Good Women (2019), Red Star printed the images of 50 Crow women and their families on transparencies and attached them directly to their land on the map. The reservation system imposed a patriarchal structure of land allotment on the Crow's matrilineal society. By tracing these women's lineage to their ancestral land, Red Star has reconnected the women to their land.
Personal narrative and collective history merge in a 130-foot-long parade of cutout images that wraps around the perimeter of the gallery. Um-basax-bilua, Where They Make the Noise (1904-2016), is a timeline of photographs from the annual Crow Fair, held since 1904. The event was set up by the U.S. government to assimilate the Crow to a farming lifestyle, modeled after the Midwest fairs where families would bring their harvest and livestock to compete for prizes. To increase participation, Native cultural celebrations that were banned at the time were allowed for the duration of the fair.
Red Star gleaned images from her family albums and various historical archives, focusing on the parade, which is a reenactment of the Crow's movement from camp to camp. "When I think about it, this timeline is just me and where I come from," reflects Red Star. "Crow Fair is a magical phenomenon—it's magical that we can all gather this one time each year and everybody participates and immerses themselves in the culture. We can muster up the spirit of our culture and pull it off. It's like a rebirth and healing. If we didn't have our culture and we didn't fight so hard for the culture we would be devastated as a people. This timeline gives me hope."
Selfies with her daughter Beatrice in an elk-tooth dress, the artist wearing her first Eagle Plume (the wisdom feather from the bird's tail and seat of knowledge), photos her Dad took on slide film from the 1970s, her Grandmother in the 1940s, 30s, and 20s, photos of Crow women on horseback showing off the war honors of the men in their family, trucks covered in colorful blankets, black and white and sepia photos taken mostly by white photographers from the early 1900s—from these images an astounding portrait of the Crow people emerges. Red Star has written in pencil all along the timeline, naming the people she knew, from Chiefs to aunts to horses, explaining customs and elements of Crow style. A touch of humor enlivens her notes, inviting the viewer to look closely and draw connections through time and space.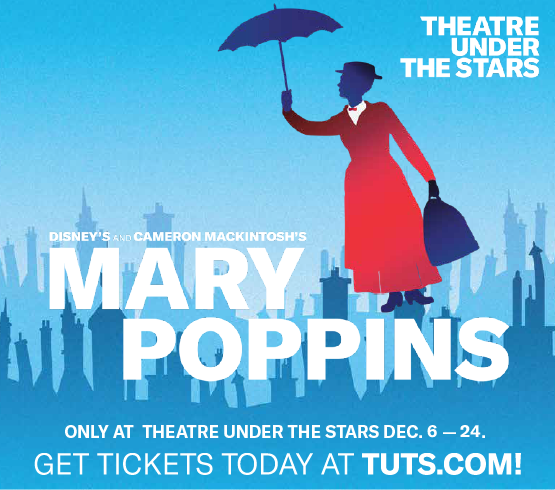 "I think my purpose is to be a total nerd for Crow culture," declares Red Star. Historical research is the backbone of Red Star's art practice, and annotating photographs is an ingenious way to make visible the missing stories from history. Two related series,
1880 Crow Peace
Delegation
(2014)
and
1873 Crow Peace Delegation (2017),
bring to life the extraordinary Crow personalities who fought to preserve Crow land and culture in negotiations with the U.S. government.
Taking red ink to the stony archival portraits of the Chiefs, Red Star has written their history back onto their images. She outlines elements of their regalia and details their meaning—ermine on shirt means he captured a gun; ermine on leggings means he stole a horse from an enemy camp; eagle feather on the back of the head means he was the first to touch an enemy in battle; hair extensions are from people in mourning. Some of the Chiefs speak their Crow names proudly in speech bubbles. Chief Pretty Eagle tells the viewer that his body was stolen and sold to a collector for $500, then kept for 72 years at the American Museum of Natural History. Red Star injects her signature sense of humor into the commentary, reasserting the individuality of these accomplished heroes of her tribe.
Two installations rooted in Crow mythology add dimension to the exhibition. Visitors can step into a sweat lodge, a place of physical and spiritual rejuvenation, and be surrounded by an immersive video of the Apsáalooke landscape. Beware of the Little People (Awwakkulé). Colorful coyote decoys draped in Pendleton blankets stand on a mountain of covered pallets, inspired by the creator/trickster character Old Man Coyote from Crow mythology. These are Red Star's favorite childhood bedtime stories—the very powerful and scary Little People of the Pryor Mountains and the story of Old Man Coyote, Boulder, and the blanket. There are more layers here for the viewer to uncover.
Perhaps the most visually striking work on the walls is the series of four photographs Apsáalooke Feminist (2016). As in Four Seasons, Red Star gazes directly at the viewer in her elk-tooth dress, but this time she is joined by her daughter Beatrice, who poses beside her in her own elk-tooth dress. "There is something about that dress that contains so much ancestry, you feel kind of invincible. When I'm wearing that dress, I feel like I take on that power."
—SHERRY CHENG