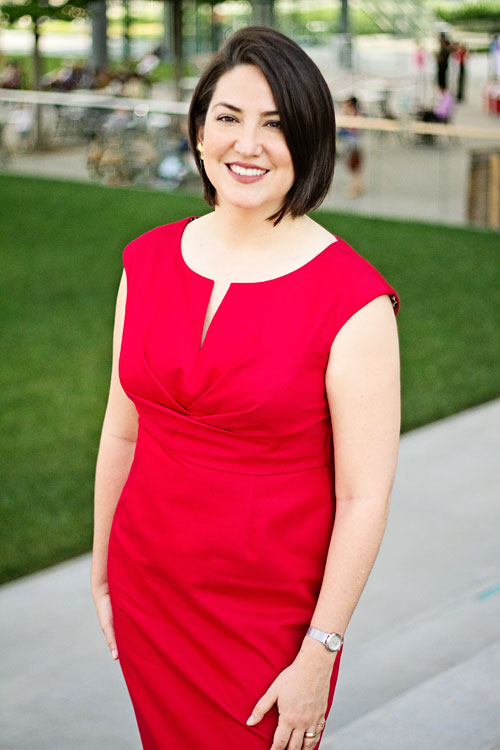 Catherine Cuellar is a familiar name to many in Dallas. Cuellar began her career as a freelance pop music critic for The Dallas Morning News. She later joined the newspaper's staff as community arts columnist. She co-founded GuideLive.com in partnership with WFAA, prostate served on the city's Cultural Affairs Commission, pill and is also an author and chorister.
Now, she is leading the Dallas Arts District, the 68-acre Dallas Arts District, which sits in the heart of downtown Dallas and is home to most of the city's major cultural institutions. In addition to arts venues and organizations, its stakeholders also include high-rise office towers, corporate headquarters, restaurants, churches, residential properties, an arts magnet high school, and more.
"Downtown Dallas has never been more vibrant in my lifetime – and it's still improving, thanks to all the exciting things going on in and around the Dallas Arts District," said Cuellar upon her appointment in April. "The District defies stereotypes of Dallas and Texans, while opening the minds of people who live here to new ideas and experiences. It's a prime time to tout Dallas' reputation as a regional, national, and international destination."
There's an old joke that begins, "How do you get to Carnegie Hall?" The punch line? "Practice." But for the Dallas Arts District's new Executive Director, the Carnegie stage came another way – through her school choir. This was one of the many fun facts learned about Cuellar during a recent visit with Arts+Culture. We also got the scoop on Cuellar family vacations, her love of a trendy new Dallas-based musical, and her vision for the future of the growing Dallas Arts District.
A+C: You're always one for a joke. In fact, your new role as Executive Director of the Dallas Arts District was announced on April Fool's Day.
CUELLAR: Yep. It was officially made public on April 1 and started April 15.
A+C: But you've been a part of the Dallas arts scene for a long time. What are some of your earliest memories about the arts in North Texas?
Oh my goodness. Honestly I can't remember a time when I was not exposed to art because my mom is such a passionate arts advocate, enthusiast, and educator. As a toddler, she took me to the original arts district (which was Fair Park) to the museums there. And when the first cornerstone of the Dallas Museum of Art was laid in what's now the Arts District, she brought my sister and me for that and for the groundbreaking of the Hamon Wing. Our family vacations to other cities consisted of trips to museums and performances in those places. While other kids went camping or skiing, (the Cuellars) were seeing arts and culture in other cities.
A+C: So do you think that's the inroad for people to get the next generation engaged in the arts. Or rather, at the risk of sounding like a Whitney Houston song, do you believe the children are our future?
I think students in the district are essential to the next generation. I'm lucky to be working here and to see school buses bringing loads of kids from all over our region to institutions within our district, not only touring exhibits, but also performing in great halls. The first orchestra that signed a contract to perform in the Dallas Arts District was from my alma mater, J.J. Pearce High School, and their band has performed every year at the Meyerson. So, I definitely think that taking advantage of these institutions, which we are all invested in and co-owners of through the billion dollars of public investment that built the arts district, is a way to help develop vocabulary among young minds so that they can begin to understand what they like and don't like.
A+C: Speaking of roads, I've heard you tell people that all the various paths in your life have led to this current position. Tell us more about that.
(I started) as a choral singer in school and church from elementary through college and beyond. In fact, I was just telling some folks at lunch today that choir taught me about more than just singing. It also taught me about math, how to communicate in other languages, and the appreciation of other faiths, traditions, and different nationalities. It opened doors to a whole wide world. I was able to tour with my church choir around the United States, and with my school choir to other countries and to Carnegie Hall to be in the residency program. So, that's one way (laughs).
Another is as a reporter. My first job as college student was as a freelance Pop Music critic for The Dallas Morning News, and then I was a Community Arts columnist (for the paper) and helped them start Guidelive.com. This was one of the first attempts to create an online comprehensive guide to arts and culture in the city. That was 1998, so I am kind of a dinosaur of new media!
And then later, I worked at KERA covering general assignments including arts and culture and went from there to Pegasus News as managing editor where I also covered a lot of arts. But my most intimate and personal connection to the arts is through my husband, Paul Williams, who is a respected and very talented local independent music producer.
A+C: And adding to your ever-growing resume list, you are on the verge of becoming a published author.
Yes, I've been part of the Oral Fixation, Dallas' storytelling series. A local literary agent heard my story and asked me to submit it for a collection of soon-to-be-published short stories he was working on.
A+C: As someone who consumes a lot of art, what was one work that recently resonated with you the most?
I was totally surprised and delighted by Fly By Night at Dallas Theater Center. It was so good that I took my mother and my sister with me to see it the second time and told everyone I could to get in the door. (This year) as I was watching the Tony's, I was thinking it is only a matter of time before one of these musicals starting in Dallas ends up being a Tony award nominee and winner because that's how great they are.
A+C: You've had a longtime vision for the future of the arts in Dallas, but now you are in an even better position to help achieve that. Tell us what the future holds.
The next step for arts in Dallas is two fold. Internally in Dallas, it is making sure that everyone realizes there is a place for them in the Arts District. The talent here is as wonderful and professional as anywhere in the country. And then beyond Dallas, the next step for the arts is helping people know that we are not a culture of cowboys; we are cosmopolitan, we are educated, and we are international. We have a lot to offer to distinguish us from other cities. Especially because of arts and culture and especially because of the long-range vision and incredible generosity of our community to build this Arts District and to have 19 square blocks of museums, parks, performance spaces, and dining that are all within walking distance.
–JEF TINGLEY