Richard McKay chuckles when he describes his method for programming a concert season. "I'm pretty old school," he says, motioning to a box full of index cards sitting on his desk. Inside, each card contains titles of compositions, the exact instrumentation required to perform them, the duration, key, level of difficulty, and other notes. It may be old school, but it's a method that has worked for the founder and Artistic Director of the Dallas Chamber Symphony, which is celebrating its tenth season this fall.

McKay's goal for each concert is to create a program that has an arc and trajectory to it, making an experience that feels organic in the way it unfolds. The thoughtful curation of each performance could be a large reason DCS has historically drawn a somewhat different audience than expected for a classical music performance group. "I've never really believed that people aren't interested in the artform and we know from experience that the audiences we attract – which are younger and more diverse – have a great time at our concerts," McKay says. "I think what's exciting about what we're doing is that we are building that very representative audience around very serious classical programs."
But it's just as critical to find pieces that the musicians really enjoy playing. For that reason, McKay often consults with the featured soloists to ask what pieces are on their "wish list" to perform, then builds around it.
The Clarinet Concerto by 20th century American composer Aaron Copland in their November concert, for example, is one of those pieces that clarinetists love for both its ethereal and lyrical first section, contrasted by a very virtuosic and technically demanding second section. "It gives an opportunity for a clarinetist to kind of exist in both worlds," McKay explains. DCS principal clarinet Jonathan Jones will be the soloist in the concert, bookended with two late Romantic Austro-German works by Gustav Mahler and Josef Suk. Given that the Copland concerto and the Mahler piece both also draw upon the harp, it's a pairing that will simultaneously provide a striking contrast and natural consonance.

­­­
The February program showcases the string section of the DCS. Noteworthy for its virtuosity, Edward Elgar's
Introduction and Allegro
is a favorite for string players to perform, which will be paired with the lush textures of Ralph Vaughan Williams's
Dives and Lazarus.
McKay has chosen Carl Reinecke's
Serenade Op. 6
for the second half and, though it's a piece that tends to be played by youth orchestras because of its accessibility, it's not lightweight. McKay says he tries to stay conscious of keeping a balance in the level of difficulty for each concert's program. Loading up a concert with technically demanding repertoire can wear out orchestras quickly, so there's a knack to finding the sweet spot of pieces that are both enjoyable to play and hear.
McKay has chosen one of his favorite symphonies for their May concert: Ludwig van Beethoven's monumental Eroica Symphony No. 3. "It's extremely dramatic, it's got very imposing, aggressive, angular harmonies, and it's very much Beethoven as we think of Beethoven," McKay says. "It really is special for how it demonstrates Beethoven's breaking away from the past and going off on his own." Last year's Dallas International Piano Competition winner Jonathan Mamora returns to join the orchestra onstage for Mozart's Piano Concerto No. 23, a predominantly sunny work punctuated with (uncharacteristic of Mozart), a
minor-key second movement. The Viennese-flavored evening begins with Mozart's overture to Don Giovanni as the concert's appetizer.
Last year was the first that the DCS performed during the finals of the International Piano Competition and the feedback was positive. This June, they'll shift to a violin competition with plans to rotate yearly between piano, violin, and cello. Three finalists will perform a solo concerto with the orchestra to compete for a cash prize awarded by a jury, though attendees will also have the opportunity to cast their vote for the audience favorite.
To a large extent, the ten-year growth of DCS has mirrored the growth of North Texas and its arts ecosystem. The group was the first to rent Moody Performance Hall in the Dallas Arts District, which was built to serve smaller and mid-sized performing arts groups.
"When I look at where the DCS is today after ten years, I think it's quite extraordinary," McKay says. "It's playing at a very high level. We're doing things that have more refinement and polish than ever before for us."
The organization recently filled positions for a personnel manager, music librarian, and production manager, indications that there's no intent of slowing down. McKay's philosophy is that, for an orchestra to be its best onstage, it needs a nimble and efficient staff offstage to keep things running as optimally as possible.
"I feel like we're embarking on a new phase right now, where we've built a good, steady, strong team of people who are very much on board with the vision of the orchestra," McKay says. "We're now setting our sights on bigger programs, certain artists we would really like to work with on some meatier projects—perhaps long-term projects—and we're starting to unlock greater sources of funding that make everything possible."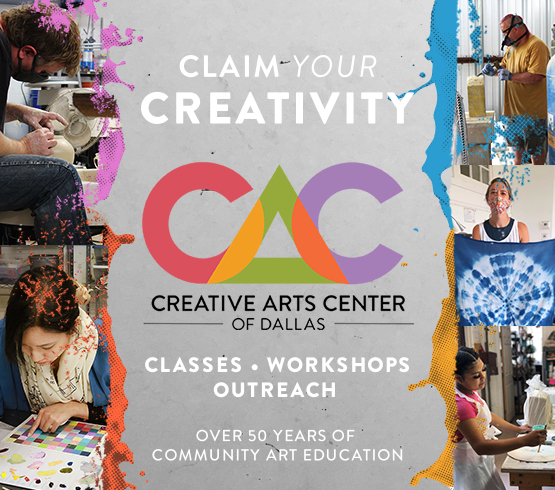 Funding. That's always one of the biggest concerns for arts groups of any size. There rarely ever seems to be enough of it to go around, even in a city that tends to be more economically robust than others. McKay notes that the DCS is enormously important for working artists. Although it's a relatively small company, the income it provides to those artists is meaningful enough to their annual income and their ability to earn a living. The DCS cost-per-patron is also still incredibly low, hovering under $10 per person served annually. Therefore, the lion's share of capital must come from grants and donors, both of which have increased for DCS over the past decade. But there are larger, more ambitious dream projects and multi-disciplinary collaborations that he keeps closely guarded until enough cash becomes available to make them a reality.
"When I look at those next steps for us, it's really going to hinge on whether we find the next few donors who can really provide consistent financial support for a number of years, to where we can plan and execute over a long period of time….and when it does, at least for DCS, it would be very special. People will notice how much that changes our programming, I hope, within the next decade."
—AMY BISHOP