The Dallas Opera had just begun rehearsals for a landmark event: the company's first production in more than 30 years of Giuseppe Verdi's Don Carlo, a drama whose challenges tower nearly as high as its musical splendors. Within the cast, Lucas Meachem was gearing up to play the ill-fated hero Rodrigo, a touchstone role for baritones, for his first time. He had looked forward to this his entire career.
Then the coronavirus' onslaught shut everything down March 11. As the cast dispersed to faraway homes, Meachem lingered long enough to cook up a Plan B with Dallas Opera's staff. A few days later, he and his wife–Irina Meachem, a pianist–performed a recital that the company streamed live on Facebook and Instagram.

"Honestly, we couldn't just sit at home and not put some love out into the world through our art," Meachem said as he launched the broadcast. The couple, he told viewers, wanted to "show that not only we can do this, but you can do it as well. The music and artistry live in all our hearts, and it's easy to shine that out into the world." Seizing his chance to perform a part, at least, of
Don Carlo
, Meachem began the concert with Rodrigo's last groundswell of eloquent melody.
Within two days, the recital racked up 50,000 views. Dallas Opera parlayed that into the virtual surge–viral video, that is–it now calls TDO Network. Streaming 24/7 via Facebook, Instagram and the company's website, it's a virtual fountain of opera-themed programming, from recitals, interviews and news to cooking shows and comedy. With new material, all commissioned by Dallas Opera, going out nearly every day, TDO Network has drawn in more than 10 millions viewers in 50-plus countries.
The network's success in attracting millions of eyes "is a telling story about an industry that was not willing to break the status quo of its model for reaching an audience," says David Lomeli, the company's director of artistic administration and the network's ringleader. "Then the (coronavirus) crisis pushed us to think differently about who we are and how we want to connect with our audience."
Just as television networks have done for generations, TDO Network features weekly installments of distinct ongoing programs. And they sometimes use opera as a window to the world far beyond the opera house.

Each Thursday at 1 p.m., TDO Network premieres a fresh episode of "Taking the Stage with Kristian and Quo," starring Kristian Roberts, Dallas Opera's director of education, and Quodesia Johnson, the company's education and company culture manager. The women, both black, invite guests to delve into subjects ranging from art's value in communities to race, diversity and equity.
"They are making history," Lomeli says. Dallas Opera was the first major company, he continues, to "have a full hour where we put on two African-American women to discuss their journey in opera…their struggles, their victories, their successes." Some installments of their program have garnered hundreds of thousands of views, and Facebook's analytics reveal that the audience comes not only from the opera world, but from people focused on such topics as social justice and Black Lives Matter.
Naturally, some programs aim squarely at opera lovers. In "#AskMaestro," Dallas Opera music director Emmanuel Villaume hosts hourlong chats with leading lights of the opera world. The list includes some big names "that we can't even book into the opera house (in Dallas) because they're so busy," Lomeli says, such as sopranos Angela Gheorghiu and Diana Damrau. In one episode, tenor Michael Fabiano chats from Spain, and he describes taking part there in one of the first opera productions tailored to the Covid-19-era–including antiviral gambits such as swabbing cleanser onto the soles of operagoers' shoes.
For viewers who crave music, "TDO Encore Performances" each month offers an audio recording from the company's archives, and "Sunday Recitals" spotlights Dallas Opera's own singers and orchestra members. But more of the programs lead behind the scenes and out into the world–often hosted by up-and-coming artists who were savvy about social media before TDO Network came calling.
"This is the new age of opera singers," Lomeli says. "They're cool, they're slick, they're super tech-friendly. And they're aware. They want to say their piece."
"Living Your Best Life" is "a very Gwyneth Paltrow kind of show," Lomeli says. Soprano Deanna Breiwick offers tips on anything from baking to yoga to the day-to-day practicalities of being a professional singer. In "Diva Who Hustles," soprano and entrepreneur Suzanne Vinnik talks to singers who weave extramusical ventures into their careers–such as Marcy Richardson, a performer with double-threat skills as soprano and pole dancer. Richardson played an opera-singing stripper in Jennifer Lopez's 2019 movie Hustlers.
Soprano Elza van den Heever–star of Dallas Opera's 2017 production of Bellini's Norma–cooks up "Elzie's Eats," baking intricate cakes that pay homage to singers she admires. Her first creation salutes South African soprano Pretty Yende. "Nick@9" is baritone Nicholas Brownlee's opera-themed variety show, including a March Madness-like tournament letting viewers choose the greatest singer of all time. Soprano Elizabeth Sutphen and colleague-friends let their sense of humor bubble up in "Late Night with Liz," opera's answer to Saturday Night Live.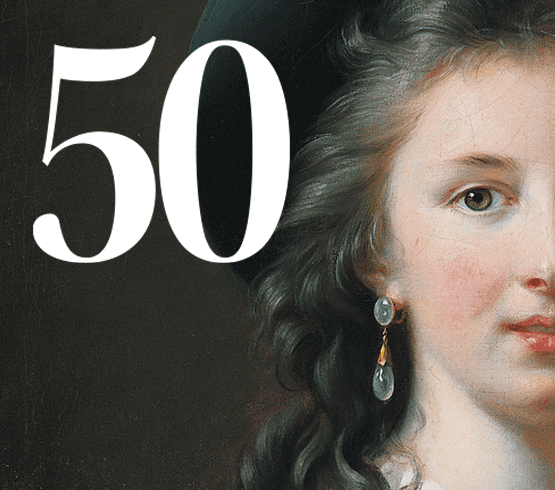 Fresh fare is in the works, Lomeli says, including Spanish-language programming. Even though the virus-induced banishment from the stage sparked TDO Network's creation, he adds, this burst of self-expression and creativity will continue into and beyond the company's return to the Winspear Opera House next spring.
"We see the potential," Lomeli says.  "An opera house moving forward will have to have their main stage, their community and civic stage–where they can educate, reach out, create social justice, be part of their community–and they will also have to have a digital stage. You can create content tailor-made to the screen, and people are going to respond."
-STEVEN BROWN