Symbols and Implements of Violent Death Abound in Lone Star Museums
---
IMAGE ABOVE:  Francisco Gallego (Spanish, order active ca. 1480 – ca. 1500), Acacius and the 10,000 Martyrs on Mount Ararat, ca. 1490. Tempera and oil on wood panel. Meadows Museum, SMU, Dallas, Algur H. Meadows Collection, MM.68.02. Photo by Michael Bodycomb.
---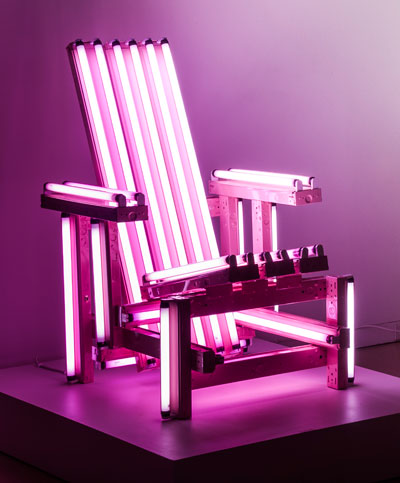 The everyday world of cultural Christianity abounds with representations of execution. There's no need to struggle to find them as, not so subtle, they tend to be in one's face. They hang around necks, are tattooed on forearms and chests, are the iconic signs in pedantic and proud bumper stickers, and adorn belt buckles, car windows, fountains, and home interiors. So present is the crucifix in our life that we rarely think of its other form of commonality some 2,000 years ago. While donning the cross today is a sign of one's membership to a religious group, two millennia ago the stand-alone crucifix was a gory functional tool of execution.
In ancient Rome, crucifixions were frequent. A large population of slaves, criminals, and dissenters were put to death this way, sometimes bearing the horizontal crossbeam bound by rope or nailed to their hands as they walked to the edge of the city where they would be hoisted onto a vertical post already in place.
On view at the Meadows Museum, Francisco Gallego's San Acacius and the 10,000 Martyrs on Mount Ararat (ca. 1490) gives a good sense of the constancy of crucifixion as a form of publicevent. The painting shows Roman soldiers being martyred by the cross; it is based on the legend of the fourth-century Christian Roman soldier Acacius, who converted his soldiers to Christianity. We can tell from the looks on their faces and, more importantly, from history that crucifixion was a slow, painful, and gruesome way to die. Though intended by the Romans to "teach" the public the boundaries of the law, it comes across today as simply barbaric. Some estimate tens of thousands were killed this way; others say more.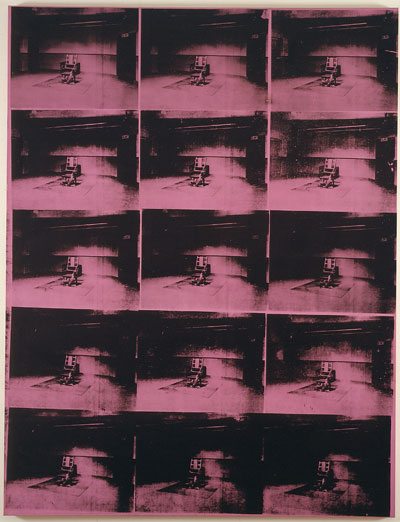 And then there is the witting and unwitting presence of execution in Texas: witting because the state is internationally known for its extremely high rate of execution while unwitting as so many of us are plainly oblivious to it. Think here of Ted Setina's deadpan moving-image piece, Edward Christ: The Film (2010), a video of the artist strung up sideways on a parking entry with arms splayed crucifixion-style. Headlights from the Dutch Dreamyourtopia team's station wagon shine brightly on Setina whose body slides along, moving with the opening back gate in the parking lot at Centraltrak: The UT Dallas Artists Residency. The perverse literalism of this video somehow approximates our relationship to execution in Texas. We live with it; we abide it.
The Walls Unit at the Huntsville Penitentiary in Huntsville houses a different kind of crux: The infamous lethal-injection gurney, a reclining cross-shaped piece of metal, plastic, and foam furniture covered in white sheets. Death row inmates are strapped to it and given a lethal injection. Texas received much media coverage for its 500th execution — that of Kimberly LaGayle McCarthy, performed on June 26, 2013. As of this writing, roughly six weeks after that date, three more inmates on death row have been executed. Fast, money-saving efficiency for some; a failed judiciary system for others. The rate of execution in Texas is higher than that of the other southern states combined.
A visit to the Texas Prison Museum does not so much clear things up as provide more perverse literalism. Located just off I-45 about 70 minutes north of Houston, the Texas Prison Museum houses several displays on prison life in Huntsville. One can listen to the Bruce Jackson and Diane Christian's 1979 NPR interview with death row inmates or peruse any number of displays, including contraband, art, and games exhibitions in vitrines, a heart-wrenching photojournalism series by Barbara Sloan, or the capital punishment presentation that includes Old Sparky, the museum's most prized artifact.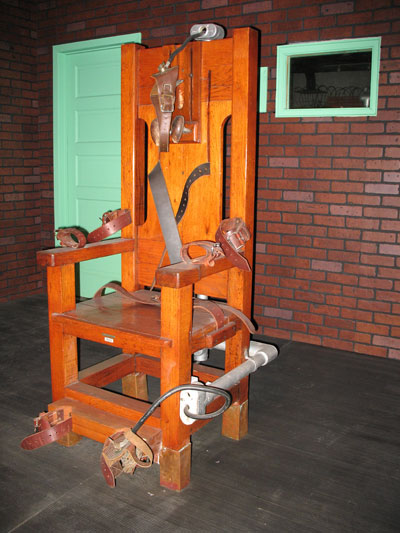 Upright and orthogonal in everyway, Old Sparky is a wooden electrocution chair made by inmates in the mid-1920s. The penitentiary used it to electrocute 361 prisoners between 1924 and 1964. Its heavy arms and legs are frank, forthright, and almost proud. They are limbs made more dubious in Andy Warhol's Lavender Disaster (1967) at The Menil Collection and Ivan Navarro's Pink Electric Chair (2006) of the San Antonio Museum of Art. Part of the Death and Disaster Series, Warhol's repetitive silkscreen of an electric chair gets at our collective callousness in the face of violent imagery in the mass media. By contrast, the bright fluorescent bulbs of Navarro's chair are antagonistic, an overt response and counter-tactic to Pinochet's manipulation of Chileans through cutting power in the 1970s.
The bland realism of the Texas Prison Museum is both enigmatic and misleading. It is wrong to assume that the people who work there defend the omnipresence of death in the displays, or support the death penalty – as they do not. Oddly perhaps to some and completely understandable to others, the museum reverberates with pride as does the town of Huntsville, Texas. Its combined ad-hocism and meticulousness make the museum fall somewhere between Colonial Williamsburg and an archive of the Third Reich.
A better comparison might be with a Kunst- und Wunderkammer (chamber of art and wonders) the 16th-century forebear of the museum. Such cabinets, or "rooms" as we would now call them, held the motley collections of the wealthy and well-traveled. There, a still life painting might hang next to a case of fossils and skeletons of faraway and rare creatures that, in turn, might stand next to an array of odd-body musical instruments. The Sarah Campbell Blaffer Foundation has recreated one such room in its Cabinet of Curiosity gallery at the Museum of Fine Arts, Houston.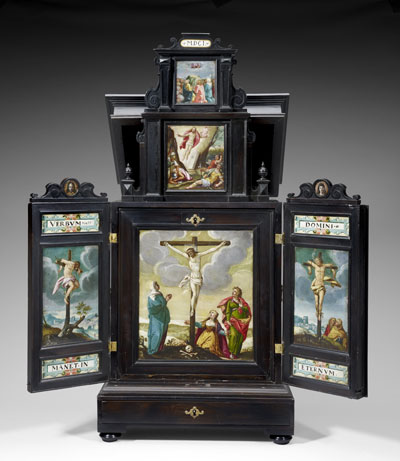 Offering viewers something of a room within that room, the foundation's Cabinet with Altar for Private Devotions (1601) is a small piece of religious furniture inside the Cabinet of Curiosity. Painted by Anton Mozart, it would have originally required interaction, one's hands to open each small wing to the sides. There inside the small cabinet one finds a depiction of the crucifixion at Golgotha, with Christ in the center panel flanked by two other crucified men. In this room at the MFAH, wonder meets crucifixion, and fascination meets death.
Christians, students of art history, and museum bystanders know well that martyrdom comes in many visual packages – and that symbols of violence and death have a long history within art. There is Jose Clemente Orozco's Martyrdom of Saint Stephen (1944) at SAMA, a mid-size painting in brown, tan, and black depicting the stoning of the first martyr of Christianity, Saint Stephen. For a possibly more absurd example, there is Lorenzo Lippi's St. Agatha (mid-1620s) at the Blanton Museum of Art. Its baroque qualities are curiously amplified by the martyr's breasts sitting nonchalantly on a platter before her. And at the MFAH, on long-term loan from a private collection, there is Jacopo Tintoretto's Martyrdom of St. Lawrence (c. 1570) depicting the saint being prodded with a stick as he is burned alive on a grate in a public square.
Perhaps it would make a difference in terms of justice-in-action if we were as well aware of symbols of violence in our everyday life as we are of those within art – the gurney of execution as well as the cross of crucifixion. But then there is the likelihood of enlightened false consciousness, knowing one is oblivious and doing nothing about it. Beyond oblivion and conscious oblivion lies a space of attention followed by outrage. And in the last we start again with these catalytic words – execution: crucifixion. Texas represents.