---
IMAGE ABOVE:   From American Idiot presented by Fort Worth Performing Arts Center at Bass Hall on March 19 and in Houston at the Hobby Center March 21 & 23.   Photo by Jeremy Daniel.

---
Austin Area
Ballet Austin presents the Fifth Biennial New American Talent/Dance. March 28-30, The Long Center.
---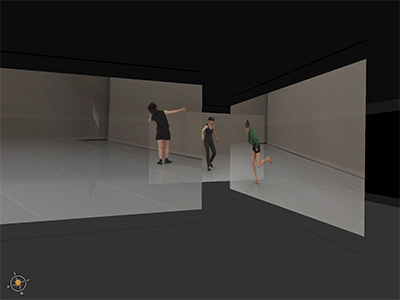 The Blanton Museum presents Perception Unfolds: Looking at Deborah Hay's Dance, a video installation combining Hay's choreography with new software technologies created to study and inform movement and dance. Through May 18.
---
Loaded Gun Theory presents Flim-Flam in Space—7 writers, 7 directors, 21 actors, and 1 musician. March 8, The Off Center.
---
Hyde Park Theatre presents The Drawer Boy by Michael Healey. March 27-April 26.
---
A Chick and a Dude Productions presents The Whale.Through March 15, Hyde Park Theatre.
---
Trinity Street Players presents Marvin's Room, Scott McPherson's play that won 1992's Outer Critics Circle and Drama Desk awards for Best Play. March 28-April 13.
---
Penfold Theatre presents Ordinary Days, Adam Gwon's chamber musical about four young New Yorkers. March 20-April 6, The Off Center.
---
Butler School of Music at the University of Texas at Austin presents Menuhin Competition Closing Gala Concert With the Cleveland Orchestra, March 2 at The Long Center; Jazz Ensemble, March 6 at Bates Recital Hall; and Faculty Artist Concerts, March 23 and 29. Bates Recital Hall, UT.
---
Austin Symphony presents Copland and Mexico, March 21-22, and Artisan String Quartet, March 27, Dell Hall.
---
Trouble Puppet Theater Company presents The Crapstall Street Boys, Through March 15, Salvage Vanguard.
---
Austin Shakespeare presents Shakespeare's Othello, the Moor of Venice. Through March 2, The Long Center.
---
UT Department of Theatre and Dance presents UT New Theater: new works by emerging playwrights. Through March 9. Lab Theatre.
---
Austin Playhouse presents The Liar, David Ives's adaptation of Pierre Corneille's 1643 comedy. Through March 9.
---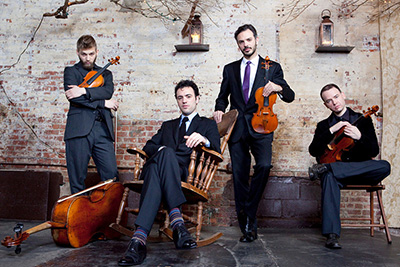 Texas Performing Arts presents Wicked, through March 9, Bass Concert Hall; Brooklyn Rider, March 19, McCullough Theatre; Soweto Gospel Choir, March 23, Bass Hall; Chelsea Handler March 30, Bass Concert Hall.
---
Texas State Department of Theatre and Dance presents Seminar,by Theresa Rebeck. March 4-7, PSH Foundation Studio Theatre.
---
Southwestern University Sarofim School of Fine Arts presents Gypsy, March 26-30, Alma Thomas Theater.
---
Houston Area
UH Dept. of Theatre & Dance presents the UH Ensemble Dance Works. March 28-29, Wortham Theatre.
---
Houston Ballet presents A Young Person's Guide to the Orchestra, featuring three works by Stanton Welch.March 6-16, Wortham Center.
---
Society for the Performing Arts presents SamulNori, March 8, Wortham Center; Alvin Ailey American Dance Theater, March 14-15, Jones Hall; The Joffrey Ballet, March 21,Wortham Center; Israel Philharmonic Orchestra, March  27, Jones Hall.
---
Hope Stone presents HopeWerks: The Girl Who Sang With Her Feet, created by William von Reichbauer. March 28-March 29, Hope Center.
---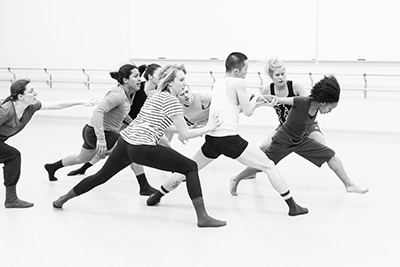 Noblemotion Dance presents Unplugged, featuring an original score by Musiqa composer Pierre Jalbert.March 6-8, The Barn.
---
Houston City Dance presents March Mixed Bag. March 8, City Dance theatre.
---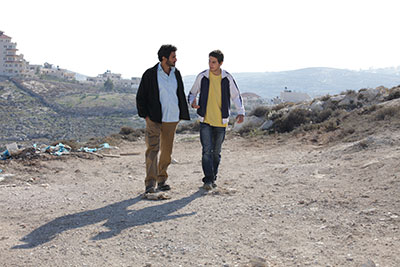 The Evelyn Rubenstein Jewish Community Center of Houston and the Museum of Fine Arts, Houston presents Annual Houston Jewish Film Festival, with a 16-day lineup featuring 28 of the best Jewish or Israeli films from around the world. March 8-23.
---
Aurora Picture Show with the Menil Collection presents Surreal/Reel. March 28, Menil Collection Front Lawn.
---
MFAH presents Five Funny French Films, including Tip Top, La fille du 14 Juillet, Populaire, Amour et turbulences, La grande boucle and Sept ans de malheur. March 20-23.
---
Inprint presents Daniel Alarcón & Mohsin Hamid. March 24, Stude Concert Hall, Rice University.
---
Rice University Dept. of Humanities presents the 2014 Campbell Lecture Series with Robert Wilson. March 26-28, Rice Media Center.
---
Diverseworks presents Wu Tsang: Moved by the Motion, a multi-media installation and performance that inhabits a space between fiction and documentary. March 15-May 10.
---
Mercury Baroque presents Dreams and Nightmares, with music by Antonio Vivaldi and Georg Philipp Telemann. March 28, Wortham Center.
---
Ars Lyrica Houston presents Susanna, theTexas premiere of Handel's oratorio based on the Old Testament story of Susanna and the Elders. March 29-30, Hobby Center.
---
Windsync presents its Carnegie Hall Concert in their Zilkha Hall debut, with David Maslanka, Ravel, Respighi, Mozart, and Bernstein. March 7, Hobby Center.
---
Houston Symphony presents Rachmaninoff's Rhapsody, Feb. 28-March 2; Tchaikovsky Serenade For Strings March 6-9; Steve Tyrell & Friends, March 12; Beethoven's Mass in C, March 21-23; 100 Years of Broadway, March 28-30. Jones Hall.
---
The River Oaks Chamber Orchestra presents Rhythms of Paris and New Orleans. March 9, Gremillion &Co. Fine Art Annex.
---
Houston Grand Opera presents A Little Night Music,  March 7-23; A Coffin in Egypt, Ricky Ian Gordon's new opera set on Horton Foote's play, March 14-21; Wortham Center, and River of Light, the final installment in HGOco's East + West series, March 22-30, Asia Society Texas Center.
---
Lone Star Lyric Cabaret presents Mercy, Mercer! Words and Music of Johnny Mercer. March 28-30, Ovation Night Club.
---
Musiqa presents Time in Motion, with Guillaume Connesson, Marc-André Dalbavie and Mason Bates, with NobleMotion Dance and the film Big Bang Big Boom by Blu, presented by Houston Cinema Arts Society, March 22, Hobby Center.
---
Apollo Chamber Players presents Folk Dances of the British Isles. March 30, Christ the King Lutheran Church.
---
MECA presents David Dove in a Sound Performance/Installation. March 21, MECA Dow School Auditorium.
---
Nameless Sound presents Bobby Bradford, Frode Gjerstad, Ingebrigt Haker-Flaten, and Frank Rosaly, March 25th.
---
Opera in the Heights presents Lucia di Lammermoor. March 28-April 6, Lambert Hall.
---
Da Camera presents the Jerusalem String Quartet performing Shostakovich: The Last Quartets. March 24, Rothko Chapel.
---
Houston Chamber Choir with Da Camera Houston presents Scenes of Childhood, fairy tales from around the world are retold through music in this compelling program that features the Houston premiere of David Lang's Pulitzer Prize-wining composition, The Little Match Girl Passion. March 8, Hobby Center.
---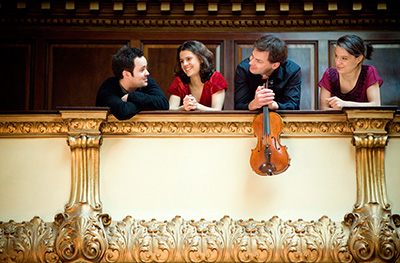 Chamber Music Houston presents The Elias String Quartet in The Beethoven Project, an undertaking of 17 of Beethoven's masterpieces. March 25, Stude Concert Hall.
---
Gexa Energy Broadway at the Hobby Center presents American Idiot. March 21, 23.
---
Bootown presents My Last Action Feeling,the fifth incarnation of its Benshi-style performance.March 14-15 at The Summit; March 22 at The Orange Show; March 25, 27, 29 at Rudyard's.
---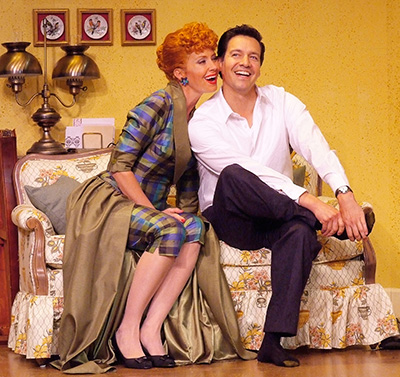 Sam Houston State University presents Lucy by Damien Atkins. March 19 – March 22,  Showcase Theater.
---
Obsidian Art Space presents Ruined, Lynn Nottage's 2009 Pulitzer Prize winning drama. Through March 22.
---
Stages Repertory Theatre presents Sexy Laundry. Through March 16.
---
Main Street Theater presents Time Stands Still, the newest play by Donald Margulies, the Pulitzer Prize-winning author of Dinner with Friends.March 27-April 19, MST Rice Village.
---
Theatre Under the Stars Presents The Wizard of Oz, March 4-16, Hobby Center.
---
The Texas Rep presents Boeing Boeing, a nonstop comedy set in the 1960s. March 20-April 13.
---
Mildred's Umbrella presents Rome,John Harvey's newest opus. March 7-22, Studio 101 at Spring Street Studios.
---
Catastrophic Theatre presents Happy Days, Samuel Beckett's allegory of the human condition, staring Tamarie Cooper as Winnie. March 28-April 19.
---
Black Lab Theatre presents 4000 Miles, Amy Herzog's tale of a twenty- something man and his 91-year-old Jewish leftist grandmother. Through March 16, Frenetic Theater.
---
Alley Theatre presents Freud's Last Session, Through March 2; The Fool, Theresa Rebeck's new comedy. Through March 17.
---
Ensemble Theatre presents By The Way, Meet Vera Stark, a new comedy from the Pulitzer Prize-winning playwright Lynn Nottage, author of Ruined March 20-April 14.
---
A. D. Players presents The Diary of Anne Frank.Through March 9.
---
Sundance Cinemas present National Theater Live in Warhorse. March 15 & 18.
---
North Texas
Regional Dance America/Southwest Festival 2014 presents Emerging Choreographers, March 21; Gala Performance, March 23. Eisemann Center.
---
Chamberlain Performing Arts presents Focal Pointe, featuring Beckanne Sisk and Tom Mattingly of Ballet West. March 29, Eisemann Center.
---
Denton City Contemporary Ballet presents the Denton Dance Festival. March 21-22, Campus Theatre.
---
Shannon Watters presents Just Be, an exploration into the nature of being, March 8, Plano Courtyard Theatre.
---
Collin County Ballet Theatre presents Voice of Spring 2014, a repertoire concert of original and diverse works by professional choreographers. March 29, Plano Courtyard Theater.
---
Texas Ballet Theater presents Balanchine and Beyond, with works by George Balanchine, Carl Coomer and Ben Stevenson. March 28-30, Dallas City Performance Hall.
---
Dallas Black Dance Theatre presents Dancing Beyond Borders. March 21, W. E. Scott Theatre.
---
Irving Arts Center presents Dance Theatre of Harlem: 40 Years of Firsts, an exhibit of  costumes, photos, videos and memorabilia. Through March 16.
---
SMU Meadows Division of Dance Presents a Spring Dance Concert, featuring work by Bill. T. Jones, Jawole Willa Jo Zollar and Adam Hougland, March 26-30, Bob Hope Theater, Owens Art Center.
---
Danielle Georgiou Dance Group presents Dirty Filthy Diamonds. Though March 8, Margo Jones Theatre.
---
TITAS presents the Kibbutz Contemporary Dance Company. March 1, Winspear Opera House.
---
Dark Circles Contemporary Dance presents White Day. March 13-15, Sanders Theater.
---
Chamber Music International presents Concert 5. March 14-15, Dallas City Performance Hall.
---
UNT Dept of Music presents UNT Symphony Orchestra with the  Concerto Competition Winners, March 5, Winspear Hall in the Murchison Performing Arts Center; Works of Joseph Klein, March 18, Voertman Hall in the Music Building; Carol Jantsch, principal tuba for Philadelphia Orchestra, with UNT professor Steven Harlos, piano, March 23, Voertman Hall in the Music Building.
---
Dallas Museum of Art presents the Bancroft Family Concerts in partnership with Fine Arts Chamber Players in an all Brahms program. March 22, Dallas Museum of Art's Horchow Auditorium.
---
Dallas Opera presents Die tote Stadt, Erich Wolfgang Korngold's tale of one man's dark obsession with the woman he loved and lost, March 21-April 6; The Barber of Seville, March 28-April 21; Winspear Opera House.
---
Fort Worth Symphony presents Gershwin's Piano Concerto in F. March 7-9, Bass Performance Hall, Fort Worth.
---
Chamber Music Society of Fort Worth presents Virtuosi of Two Centuries: Benny Goodman & Richard Mühlfeld. March 29 Modern Art Museum of Fort Worth.
---
Fort Worth Classic Guitar Society in partnership with the Kimbell Art Museum presents Sharon Isbin. March 6, Renzo Piano Pavilion.
---
Cliburn at the Kimbell presents cellist David Finckel and pianist Wu Han. March 27, Renzo Piano Pavilion Auditorium.
---
Orchestra of New Spain presents Villa Y Corte, Town and Court. March 29, Zion Lutheran Church.
---
Dallas Symphony Orchestra presents Remix Astor Piazzolla: Tango to Argentina, March 7-8, Dallas City Performance Hall; The Music of John Denver, March 14-15, Morton H. Meyerson Symphony Center.
---
UNT Dept. of Dance and Theatre presents Permanent Collection. March 5-8, Radio, Television, Film and Performing Arts Building.
---
Uptown Players presents Vanya and Sonia and Masha and Spike, Christopher Durang's 2013 Tony Award-winning play. Through March 9.
---
Stolen Shakespeare Guild presents The Cripple of Inishmaan, Martin McDonagh's iconic play. March 14-15,  Fort Worth Community Arts Center,  .
---
Nouveau 47 Theatre presents Heaven and Hell That Burning Place of Fire, co-presented with VoiceGeek Dallas. March 13-22, Margo Jones Theatre in the Magnolia Lounge.
---
Dallas Children's Theater presents Kathy Burks Theatre of Puppetry Arts' Beauty and the Beast. March 7-30, Rosewood Center for Family Arts.
---
Texas Christian University presents Happy Birthday, Boris. March 20-21, Studio Theatre.
---
SMU Meadows School of the Arts presents New Visions, New Voices 2014, the 20th annual festival of new student plays. March 21-30, Greer Garson Theatre Owen Arts Center.
---
Dallas Summer Musicals presents We Will Rock You, March 4-16 and The Wizard of Oz, March 18-30, Music Hall at Fair Park.
---
Theatre3 presents Less Than Kind, the American premiere of Terence Rattigan's new comedy. March 6-30.
---
Kitchen Dog Theatre presents The Motherf**ker With the Hat, Stephen Adly Guirgis's gleefully foul-mouthed look at modern love, through March 15; and Gidion's Knot, the regional premiere of  Johnna Adams' award winning play, March 28-April 26.
---
Stage West presents Starbright & Vine, Richard J. Allen's biting new comedy. Through March 23.
---
Lexus Broadway Series presents Godspell, the beloved musical by Stephen Schwartz. Through March 3, Winspear Opera House.
---
AT&T Performing Arts presents Pink Martini with the Von Trapps. March 31, Strauss Square.
---
The Complete Works of Shakespeare presents A Midsummer Night's Dream.March 9-10,Hamon Hall.
---
Dallas Theater Center presents Fortress of Solitude, a new musical  based in Brooklyn and beyond. March 7- April 6.
---
Jubilee Theatre presents The Mountain Top, through March 2, and Ain't Misbehavin', March 21-April 20.
---
Dallas Museum of Art presents DMA Late Night, Savor the Arts, March 21; and DMA Arts & Letters Live presents Tim Federle, March 2; Misty Copeland, March 6; B.J. Novak, March 11; Dave Barry, March 15; Claire Messud & Meg Wolitzer, March 26.
---
Modern Art Museum of Fort Worth presents National Theatre Live in Coriolanus, Shakespeare's tragedy of political manipulation. March 12.
---
Circle Theatre presents Venus in Fur. Through March 8.
---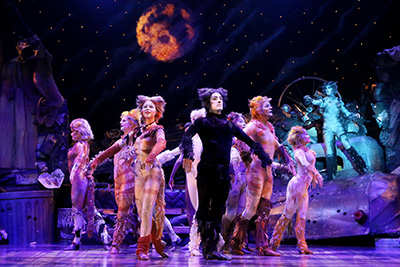 Casa Mañana presents Cats.March 1-9.
---
Fort Worth Performing Arts presents Jon Batiste & Stay Human, March 4;  Sister's Easter Catechism: Will My Bunny Go to Heaven?, March 5-9, at McDavid Studio; I Love Lucy-Live on Stage, March 11-16; Suzy Boguss, March 15 at McDavid Studio; Johnny Clegg Band and Ladysmith Black Mambazo, March 18; American Idiot,March 19, and Forbidden Broadway,March 27.
---
TeCo Theatrical Productions presents the 12th Annual New Play Competition, a showcase of literary talent. Through March 2, Bishop Arts Theater Center.
---
Watertower Theatre presents the 2014 Out of the Loop Fringe Festival. March 6-16, WaterTower Theatre Studio Theatre.
---
Eisemann Center for the Performing Arts presents  Keyboard Conversations with Jeffrey Siegel, March 3; Elton and Me, March 9; US Navy Band, March 16; Dallas Ballet Company, March 21-23. Eisemann Center for the Performing Arts Richardson.
---
San Antonio
San Antonio Symphony presents Beethoven and Mozart, March 7-8, Majestic Theatre; The Texas Tenors, March 21-22, Laurie Auditorium; Glories of the Baroque, March 23, San Fernando Cathedral.
---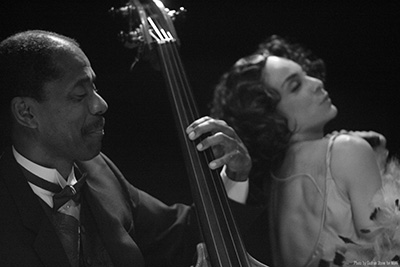 The Carver Center presents Raisin' Cane: A Harlem Renaissance Odysseywith Jasmine Guy and Avery Sharpe Trio. March 21, Jo Long Theatre.
---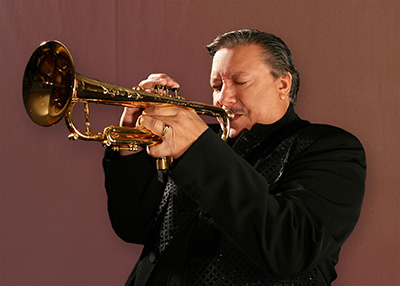 ArtsSA presents Arturo Sandoval, the renowned Cuban jazz trumpeter, pianist and composer. March 20, Lila Cockrell Theatre.
---
Woodlawn Theater presents Into the Woods.Through March 16.
---
The Rose Theatre Company presents Stand and Deliver.March 2-22.
---
Cameo Theatre Presents The Wedding Singer.March 8-April 6,  J. Pennington Productions.
---
Magik Theatre presents Llama, Llama,based on the book by Anna Dewdney. March 5-April 19.
---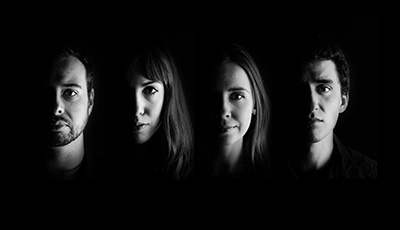 The Overtime Theatre presents Stripped, Rachel Joseph's send up from a psychiatrist's couch. Through March 22.
---
McNay Art Museum presents Robert Indiana: The Mother of Us All, a selection of Indiana's cut paper scene design and costumes from Gertrude Stein and Virgil Thomson's opera, through May 25; and Constructing the Stage: Artists from the Theatre Collection, through June 1.
---
Playhouse San Antonio presents Company, through March 2, and Clybourne Park, March 21-April 6.
---
Email submissions + hi-res images by March 10 to nancy@artsandculturetx.com.