---
IMAGE ABOVE:   (AUSTIN)  Leigh Ann Lester, Mutable Descendant (detail), 2013. Graphite and colored pencil on drafting film. Courtesy of the artist and grayDUCK Gallery.
---
Abilene
Home on the Range
The Central West Texas region's 22 sparsely populated counties share a history as an important concourse for indigenous people, ranchers, farmers and merchants in the 19th and early 20th centuries. Work by important artists who documented early impressions of the area, historic photographs, oral histories and rarely-seen artifacts from private and public collections reveal a historical link to the area's past. May 8-Aug. 8, The Grace Museum.
---
Albany
Drawn In/Drawn Out
An effort to explore "not only the diversity of drawings currently being created by artists, but also the inherent possibilities their drawings possess," this group show features works by Helen Altman, Heyd Fontenot, Joseph Havel, Robyn O'Neil, Matthew Sontheimer and Eric Zimmerman, among others. Last chance: Through May 24, The Old Jail Art Center.
---
Austin
Venomous Cabbage and Other Demands Satsified
grayDUCK Gallery launches its new East Austin space with work by San Antonio artist Leigh Anne Lester, whose "intricately detailed representations of an amalgamation of plant species, inspired by genetic modification, evoke thoughts on the environment and the effects we humans may be creating. Lester's mutant species are created in layered drawings and wall installation cutouts." May 2-June 1, grayDUCK Gallery.
---
Time and Weather: Installation and Works by Judy Youngblood
Youngblood's work explores the tensions between the daily repetition and sudden changes of human life. "I am particularly interested in our human ability to see things as we believe them to be, to misinterpret, to see a partial picture as the whole, or to completely overlook the significant," Youngblood says. "I often use images of weather — rain, snow, clouds, hail, and wind — as visual metaphors for these ideas. My most recent paintings and prints explore the instant of pause just before everything changes — an instant filled with possibility, complexity, opportunity, threat, and humor." Through June 7, Flatbed Press and Gallery.
---
Between Mountains and Sea: Arts of the Ancient Andes
Ranging from intricately woven textiles to painted ceramic vessels and modeled effigies, the exhibition was conceived by the Blanton and guest curator Dr. Kimberly L. Jones, while she served as a UT Austin lecturer and curator of UT's Art and Art History Collection (before her recent hire by the Dallas Museum of Art). It traces the artistic development of the ancient Paracas, Nasca, Wari, Moche, Chancay, Sicán, and Chimú cultures from the Early Horizon (900–200 BCE) through the Late Horizon (1470–1532 CE) periods. Through Aug.17, Blanton Museum of Art.
---
Leslie Wilkes: Optic Verve
The Marfa-based geometric abstractionist presents abstract paintings with what she calls a "soft hard-edge." "Symmetry allows the viewer to experience the painting like a kaleidoscopic image and also sets up a non-hierarchy in the paintings and gouaches," Wilkes told A+C contributor Rachel Adams. "There is no up or down, right or wrong, landscape or portrait." Last chance: Through May 18, Women & Their Work.
---
Second Nature
The exhibition pairs sculptures by Austin-based David Everett and paintings by Dallas-based Billy Hassell. That both are environmentalists and naturalists as well as artists is evident in the content of their works, which feature birds as the most common subjects. Last chance: Through May 24, Davis Gallery.
---
Michael Sieben: It Will All Happen Again
For his residency at the UT Visual Arts Center, the designer-illustrator and Okay Mountain co-founder has created a semi-immersive environment—filled with sculptures, wall paintings, animation, and drawings—"that examines the transition between childhood and adulthood." Last chance: Through May 10, UT Visual Arts Center.
---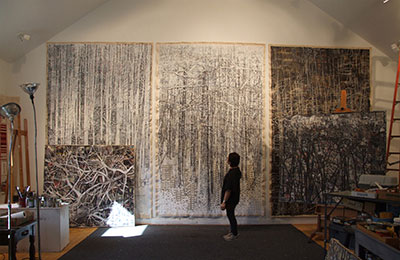 Beeville
Lydia Bodnar-Balahutrak: If We Had Known
The title of the Houston-based artist's show was inspired by a poem written by Ukrainian poet Ivan Franko, who writes about the "might and weight of words." The artist investigates how information is revealed and concealed in her most recent collaged paintings and drawings. She centers her work around current events and politically-charged areas of the world, particularly Ukraine, and builds multi-layered foundations of newspaper articles and magazine photos upon which she draws and paints. May 10-July 17, Beeville Art Museum.
---
Dallas + Fort Worth
The Spanish Gesture: Drawings from Murillo to Goya in the Hamburger Kunsthalle
The Kunsthalle of Hamburg holds one of the most significant collections of Spanish drawings to be found outside of Spain. Much of the core of today's Hamburg collection was assembled by Bartolomé Esteban Murillo (1617-1682) and was produced in and around the Academia de Murillo he established in Seville in 1660 with Francisco Herrera the Younger, Juan de Valdés Leal, Cornelis Schut and others. Among later works, together with Goya's Tauromaquia prints and drawings from his Album B, the collection holds the majority of Goya's drawings after Diego Velázquez that he subsequently used (or intended to use) for his etchings. May 25-Aug. 31, Meadows Museum, SMU.
---
MAC@20 Part I
This anniversary group show features The McKinney Avenue Contemporary exhibiting artists from 1994 to 2004. May 10-June 28, The McKinney Avenue Contemporary.
---
Ellen Berman
"Painting pictures of objects from the most ordinary of worlds—the table, the kitchen, the grocery store—allows me to look at these objects long and differently," The still-life painter writes. "In a way, it's like trying to live an examined life. It's paying attention. The challenge becomes how to transcend the ordinary." May 17-June 21, Conduit Gallery.
---
TJ Griffin: Animal Instinct
"My current work consists of masks, patterns, and hybrid creatures," the artist writes. "These works are expressions of my psychological state of mind. Drawing from the inspiration of ancient cultures combined with contemporary concepts and processes has produced a calmness in my art." Last chance: Through May 25, Ro2 Art Downtown.
---
The Magician: an epic graphic novel by Chris Byrne
Billed as "a bookmaking tour de force, a mesmerizing art object, and the completion of over a decade-long obsession of Byrne," the co-founder of the Dallas Art Fair, this "enigmatic box of wonders houses a dozen separate publications, printed and hand bound using a variety of techniques." Last chance: Through May 17, The Reading Room.
---
Art and Appetite: American Painting, Culture, and Cuisine
Organized by the Art Institute of Chicago, this fascinating show explores horticulture, the fluctuating economy and its impact on the U.S. food industry, and the impact of modern conveniences on American society as seen through the eyes of its painters from the mid-18th century to the Pop era. "The exhibition and its scholarly catalogue succeed beautifully in enlightening viewers about the history of American artists' relationship with food, and breathe new life into the still-life genre," writes A+C contributor Leigh A. Arnold. Last chance: Through May 18, Amon Carter Museum of American Art.
---
David Bates
"I always felt there was a club that included artists from Giotto through Picasso, and the American branch had members like Homer, Hopper, and Hartley," Bates says in the catalogue for his two-venue retrospective (paintings at the Modern; sculptures and works on paper at the Nasher). "I had always hoped to be a member of that club. I wanted to be a part of that more than a part of what was happening at the moment." Last chance: Through May 11, Modern Art Museum of Fort Worth and Nasher Sculpture Center.
---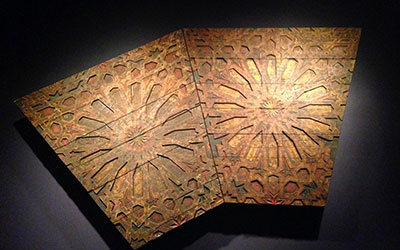 Nur: Light in Art and Science from the Islamic World
Impeccably curated by Sabiha Al Khemir, the Dallas Museum of Art's senior Islamic art advisor, and theatrically installed, Nur (the Arabic word for light) explores the use and meaning of light in Islamic art and science through 150 rarely-seen objects spanning more than 10 centuries. Featuring rare manuscripts and scientific objects from around the world, it may be the most salutary show you'll see this year. Through June 29, Dallas Museum of Art.
---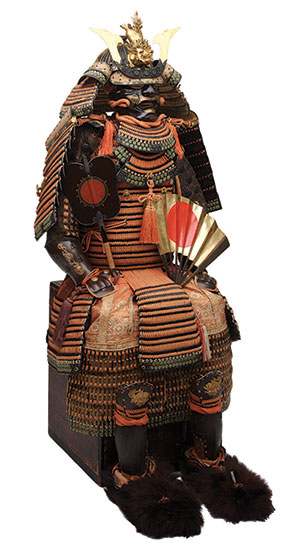 Samurai: Armor from the Ann and Gabriel Barbier-Mueller Collection
The first traveling exhibition in the Kimbell's new Renzo Piano Pavilion traces the evolution of the distinctive appearance and equipment of the Japanese Samurai from the 12th to the 19th centuries. Highlights include warriors' helmets of lacquered metal, adorned with emblems often inspired by nature; combat-ready samurai in full regalia on similarly armored steeds; and accoutrements used both for battle and ceremonies. Through Aug. 17, Kimbell Art Museum.
---
Richard Phillips: Negation of the Universe
Presented in tandem with his monumental outdoor sculpture Playboy Marfa, which will be installed outside Dallas Contemporary, Phillips's first U.S. solo museum exhibition will feature both past and new works that emphasize his career-long exploration of political and social identity, consumerism, eroticized desire and social constructs. Through Aug. 10, Dallas Contemporary.
---
Kelli Vance: Myth Maker
The Houston-based figurative painter's solo show was inspired by Vance's current living situation, a 4-plex apartment building shared by three other single women who can often hear each other through the thin walls. The aging nature of the building itself creates odd situations that the women share—perfect fodder for the psychological-thriller mood Vance likes to give her paintings. Last chance: May 10, Cris Worley Fine Arts.
---
Houston
Soto: The Houston Penetrable
The Houston Penetrable—said to be the Venezuelan artist's final, most ambitious work—is the only one Soto (1923–2005) designed as permanent or semi-permanent, and one of the few he created as an indoor piece. A vast, floating sea of plastic strands suspended from the ceiling, The Houston Penetrable is completed only by the viewer's participation. Intended to be touched, handled, and waded through, the strands compose a floating yellow orb on a transparent background. The 24,000 PVC tubes, individually hand-painted and tied, will hang two stories high from the ceiling to the floor in the MFAH's Cullinan Hall. May 8-Sept. 1, Museum of Fine Arts, Houston.
---
A Thin Wall of Air: Charles James
The exhibition presents a selection of evening gowns, suits, coats, and daywear from Dominique de Menil's personal collection complemented by furniture James, widely considered America's first couturier, designed for the de Menils and wall colors that evoke their home. Several of James's sketches for furniture and sculpture reveal his working process, and a carefully curated selection of works from the Menil Collection reflect James and the de Menils's mutual affinity for the surreal. May 31-Sept. 7, The Menil Collection.
---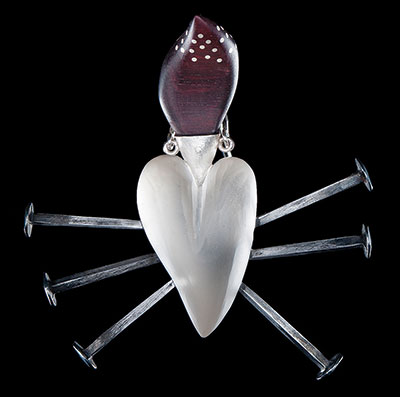 La Frontera
Curated by Mike Holmes and Elizabeth Shypertt, founders of San Francisco's Velvet da Vinci gallery, and Mexico City-based jewelry artist Lorena Lazard, La Frontera (The Borderlands) is an international exhibition of contemporary jewelry that explores the physical space where the complex relationship between Mexico and the United States is most evident. Ninety artists from the U.S., Mexico, Europe, Australia, and Latin America explore the underlying currents of the border environment within geographic, political, social, cultural, and ideological contexts. May 30-Sept. 7, Houston Center for Contemporary Craft.
---
Benito Huerta: Crown of Creation
The accomplished painter presents new and recent paintings, drawings, prints and mixed media pieces. Huerta derives visual influence from many sources, including his Hispanic background, art history, pop culture, music, movies, and books. May 2-June 6, Avis Frank Gallery.
---
Collective Reaction: 7 Exhibitions
The Station Museum presents seven solo exhibitions for Democracia, Adel Abidin, Hito Steyerl, Mohammed Al-Shammarey, Prince Varughese Thomas, Maura Sheehan and Steve Staso. Taken together, the shows relate to the shift in how information is interpreted and disseminated thanks to the proliferation of images and the the devices that record them. Through Aug. 17, Station Museum of Contemporary Art.
---
Kingdom of Gold: Photographs of Ghana
In 2000, photographer Ellen Kaplowitz documented the enstoolment of Asantehene Otomfuo Osei Tutu II as King of the Ashanti Kingdom. The celebration took place in Kumasi, a city in Ghana's interior. When the celebration ended, Kaplowitz visited and photographed the historic coastal towns of Elmina, Cape Coast, and Accra—the final holding places for enslaved Africans destined for the Americas. Last chance: Through May 15, Houston Museum of African American Culture.
---
Jay Shinn: Cathedrals in the Sky
The Dallas- and New York-based artist investigates a singular octagonal form through various materials and processes. Using light as a central foundation, Shinn creates projection paintings, neon, and spray painted laser cut aluminum panels. The illusions of forms merge together to challenge and question the viewer's visual perceptions. Last chance: Through May 24, Barbara Davis Gallery.
---
Charlotte Smith: Paint Rhetoric
In Smith's latest body of process-based paintings, "painstaking use of repetition and translucency within the medium fuse the canvas with the background, mid-ground, and foreground to create whimsically celestial landscapes, constructed of dancing globs of acrylic paint. The layered, dripped, and piled dots fall, dance, and pour down and across the canvas." Last chance: Through May 24, Anya Tish Gallery.
---
Trenton Doyle Hancock: Skin & Bones, 20 Years of Drawing
Skin & Bones is the first in depth examination of Hancock's extensive body of drawings, collages, and works on paper. It features more than 70 works of art as well as a collection of the artist's ephemera such as notebooks, sketchbooks, and models—not just from the years spanning his career (1998-2014), but from his childhood and youth as well. Through Aug. 3, Contemporary Arts Museum Houston.
---
Dinh Q. Lê: Crossing the Farther Shore
The artist plans an architectural installation of black-and-white photographic ephemera taken from the Vietnam War era, pre-1975. They are stitched together in monumental grids and paired with text handwritten on the back of the photographs. Through Aug. 28, Rice University Art Gallery.
---
Marfa
Sound Speed Marker: Theresa Hubbard and Alexander Birchler
"Through three video installations—Grand Paris Texas, Movie Mountain (Méliès), and the premiere of their most recent film, Giant—Hubbard/Birchler frame the traces that filmmaking leaves behind in physical places as well as in people's psyches," writes A+C contributor Nancy Zastudil. Sound Speed Marker also includes related photographs and a comprehensive catalogue due to be published in December. Through July 31, Ballroom Marfa.
---
San Antonio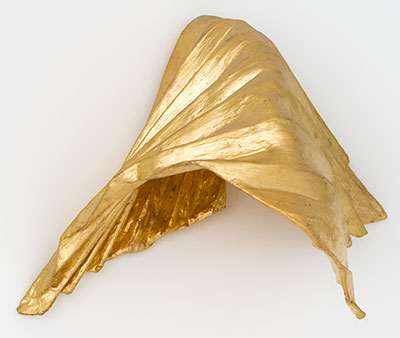 Pace Gems
The inaugural exhibition for SPACE, the Linda Pace Foundation's new 2,000-square-foot exhibition space in the northeast corner of CHRISpark, features works in the foundation's collection by Catherine Opie, Donald Moffett, Lynda Benglis, Forrest Bess, Kendell Geers, Mona Hatoum, Jim Hodges, Andrea Bowers, Marilyn Minter, Wangechi Mutu and Linda Pace, among others. Through Sept. 13, SPACE.
---
2014 CAM Perennial Exhibition
For the past three years Contemporary Art Month, a monthlong celebration of art in San Antonio, has invited a curator from outside the city to organize its Perennial Exhibition. This year's guest curator is Mexico City-based Leslie Moody Castro. Last chance: Through May 31, Guadalupe Cultural Arts Center.
---
Paul Rodriguez: Post Penis
An installation consisting of video loops, light and sound, Post Penis "captivates the viewer using sublime landscapes, abstraction, still lifes, vivid color and entrancing sound as a means to provoke thought beyond the physical present." Last chance: Through May 11, Blue Star Contemporary Arts Museum.
---
Tyler
Mediterranea: American Art from the Graham D. Williford Collection
By the late 19th century, American artists began to show an expanded interest in points beyond the traditional cultural centers of France, Italy and Germany—casting an eye on Spain, the Holy Land, Egypt and much of northern Africa. Artists including Frank Duveneck, Charles Caryl Coleman and William Merritt Chase became captivated by the aspects of nature and culture they believed to define the Mediterranean: its distinctive flora, the legacy of the Greco-Roman past, and the influence of Christianity and Islam. Through June 29, Tyler Museum of Art.
— DEVON BRITT-DARBY