AUSTIN
Radical Transformation: Magnum Photos into the Digital Age
In 2009, view the New York bureau of Magnum Photos, the first cooperative agency established and operated by photographers, was placed on deposit with the Harry Ransom Center. Drawn largely from those holdings, this exhibition traces Magnum photographers' working habits from 1947, when the agency was founded, to the digital era. Sept. 10-Jan. 5, Harry Ransom Center.
PHOTO ABOVE:
Jean Gaumy.  Iran. Tehran. Veiled women practice shooting on the outskirts of the city. 1986 © Jean Gaumy/Magnum Photos.


---
THIRST
Awarded a $50,000 grant from the Robert Rauschenberg Foundation, Women & Their Work invited artist Beili Liu, architects Emily Little and Norma Yancey, and landscape architect Cassie Bergstrom to create a site-specific installation memorializing the more-than 300 million trees that died in the 2011 drought. Sept. 14-Nov. 30, Ladybird Lake.

---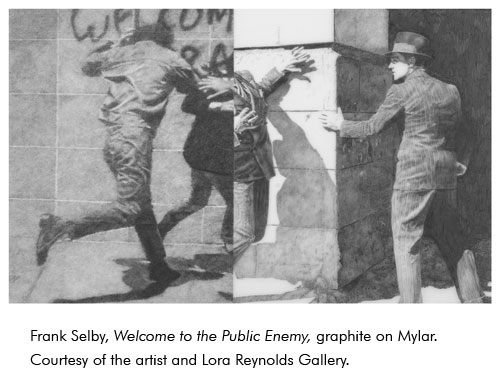 The New Sincerity and Frank Selby: Candles and Games
The New Sincerity features Florian Baudrexel, Colby Bird, Rosy Keyser, Roy McMakin, Julia Rommel, and Fabrice Samyn, artists whose work "assumes tones of both irony and sincerity in the same breath." Selby presents graphite drawings on Mylar based on collaged photographs and film stills. Sept. 7-Nov. 2, Lora Reynolds Gallery.

---
Lame Lewd and Depressed: Lane Hagood, Mark Flood and Jeremy DePrez
This Co-Lab Projects-organized show presents new work by the three Houston artists in a warehouse. Sept. 6-Oct. 30, 721 Congress.

---
Luminous: 50 Years of Collecting Prints and Drawings
A golden-anniversary survey of the Blanton's impressive works-on-paper holdings by artists from Albrecht Dürer to Diego Rivera. Last chance: Through Sept. 15, Blanton Art Museum.

---
CORPUS CHRISTI
Paul Strand: The Mexico Portfolio
Photographs of people, religious folk sculpture and landscapes from the modernist's trips to Mexico in 1932 and 1934, lent by the Paul Strand Archive of the Aperture Foundation in New York. Sept. 12-Nov. 7, Art Museum of South Texas.

---
EAST TEXAS / TYLER
Deco Japan: Shaping Art & Culture, 1920–1945
Drawn from the Levensen Collection, this traveling show emphasizes "the contradictions of Japan as the Jazz Age collided with military expansionism overseas." Through Oct. 20, Tyler Museum of Art.

---
EL PASO
Discovering the American Modern 1907-1936: The King Collection
This premiere of the collection of Barry and Maria King features 80 paintings, prints and drawings by the likes of Thomas Hart Benton, Arthur Dove, and Man Ray, among others. Sept. 8-Jan. 5, El Paso Museum of Art.

---
HOUSTON
James Turrell: The Light Inside
Though it includes just half of the largest museum collection of Turrell's light installations interspersed with palate-cleansing selections of his works on paper, this survey raises the question of whether it's possible to overdose on Turrell. You owe it to yourself to find out. Last chance: Through Sept. 22, Museum of Fine Arts, Houston.

---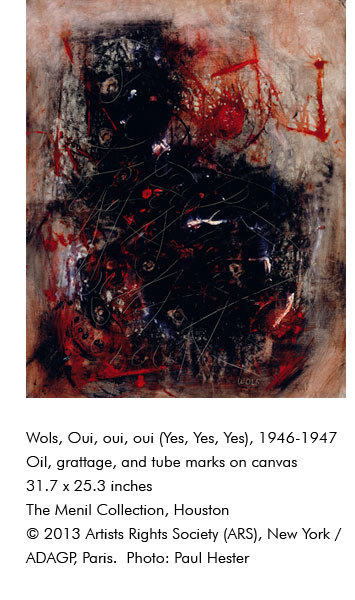 WOLS: Retrospective
Dubbed "the absolute rebel who does not even care about rebellion" by Dominique de Menil, the German-born Parisian and art informel pioneer remains obscure despite the de Menils' enthusiastic support. In the catalogue, exhibition co-curator Toby Kamps argues Wols's central accomplishment "was to synthesize and transform two opposed currents in art" — abstraction and surrealism — "into a new language partaking of both." Sept. 13-Jan. 12, The Menil Collection.

---
Houston Fine Art Fair
Houston galleries Devin Borden Gallery, Debrah Colton, Hooks Epstein Galleries, Koelsch Gallery. Laura Rathe Fine Art, Wiilliam Reaves Fine Art and Yvonamor Palix Fine Art and Dallas galleries Read Contemporary and Valley House Gallery and Sculpture Garden are among the 84 exhibitors this year. Other highlights include a 12-gallery Korea Pavilion. Sept. 18-22, George R. Brown Convention Center.

---
2013 Texas Artist of the Year: Rachel Hecker
Art League Houston couldn't have made a better choice than to honor Hecker, a powerful and poetic painter and University of Houston professor who also served as assistant director of the Core Program during its pivotal first decade. Sept. 27-Nov. 15, Art League Houston.

---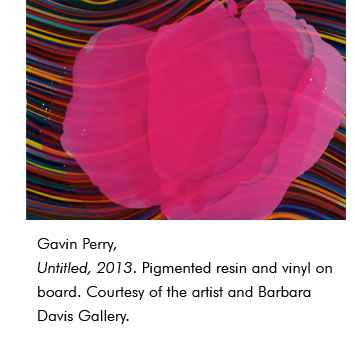 Gavin Perry: End of the Line
The Miami-based artist returns with his large, colorful, intricately layered resin paintings. Sept. 6-Oct. 18, Barbara Davis Gallery.

---
Michael Crowder: Retro-spectacle
The mixed-media sculptor's mini-retrospective will include an immersive cabinet of curiosities with hundreds of cast glass butterflies. Sept. 6-Oct. 25, Wade Wilson Art.

---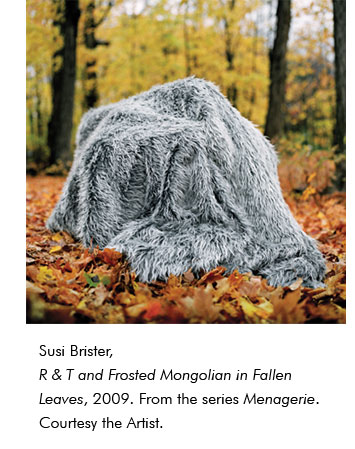 Moving/Still: Recent Photography from Texas Artists
With Kerry Inman curating, the fifth iteration of FotoFest and HCP's Talent in Texas series is bound to be interesting. Artists include Armando Alvarez, Miguel Amat, Keliy Anderson-Staley, Megan Badger, Jessie Morgan Barnett, Susi Brister, Elizabeth Chiles, Hector Hernandez, Paho Mann, Linarejos Moreno, Barry Stone and Jeremy Underwood. Sept. 20-Nov. 3, FotoFest and Houston Center for Photography.


---
Katja Loher: Who Collects Clouds in the Sky?
Back for her third Anya Tish solo show, the Swiss-born artist continues to insert her elaborately choreographed, eco-themed videos into organic sculptural forms. Sept. 6-Oct. 19, Anya Tish Gallery.

---
The Eleventh Hour
Hearkening back to the 1980s and 1990s, when DiverseWorks "was most socially and vocally political," the show re-presents key works and documentation from past exhibitions and performances to "trace a linear of urgency" in the art space's programming. Sept. 7-Oct. 14, DiverseWorks.

---
Michael Bise: Love in the Kingdom of the Sick
Referencing and empathizing with Susan Sontag's Illness as Metaphor, Bise's large graphite drawings reflect on the experience of his recent heart transplant accompanying entanglement in the medical system and the politics of illness. Sept. 7-Oct. 12, Moody Gallery.

---
Feast: Radical Hospitality in Contemporary Art
Featuring both a gallery component and a participatory, performative process, Feast surveys the artist-orchestrated meal, an important new category of contemporary practice. The more than two-dozen artists include Marina Abramovi? and Ulay, Theaster Gates, Felix Gonzalez-Torres, Tom Marioni, Gordon Matta-Clark, Daniel Spoerri and Rirkrit Tiravanija. Sept. 7-Dec.7, Blaffer Art Museum.

---
Francesca Fuchs, (Re)Collection: Paintings of Framed Paintings, Drawings, Prints and Photos
The Houston painter brings together a three-year body of work depicting artworks that hang in her house or in homes where she grew up. Sept. 12-Oct. 12, Texas Gallery.

---
NORTH TEXAS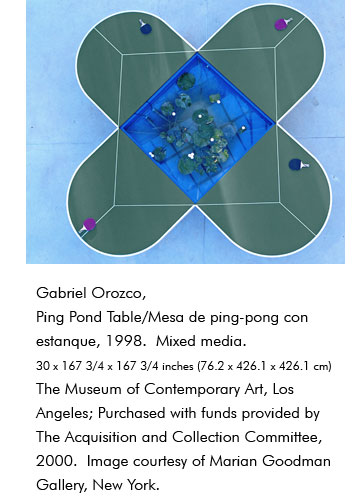 México Inside Out: Themes in Art Since 1990
Starting with the work of Gabriel Orozco, Francis Alÿs and Melanie Smith, whose rise signaled the emergence of Mexico as a new global avant-garde center, this ambitious group show proceeds from the 1990s to the present day to trace what curator Andrea Karnes, writing in the catalogue, calls "a lineage between the artists who revitalized Mexico's mark on the contemporary art world in the 1990s, the ones who immediately followed, and the most recent generation that has benefited from the innovations of their predecessors." The 23 featured artists include Abraham Cruzvillegas , Thomas Glassford, Gabriel Kuri and Teresa Margolles. Sept. 15-Jan. 5, Modern Art Museum of Fort Worth.

---
Wari: Lords of the Ancient Andes
Do whatever you can to catch this Cleveland Museum of Art-organized survey of the extraordinary achievements of what many regard as South America's first empire. You won't see anything like it for a very long time. Last chance: Through Sept. 8, Kimbell Art Museum.

---
John Albok's Neighborhood
Gifts of the tailor-photographer's daughter, these 25 photos document the Hungarian émigré's walks through his New York City neighborhood, mainly between 1932 and 1945. Sept. 21-Feb. 23, Amon Carter Museum of American Art.

---
Hotel Texas: An Art Exhibition for the President and Mrs. John F. Kennedy
Curator Olivier Meslay's pitch-perfect commemoration of the 50th anniversary of JFK's assassination reassembles most of the artworks — by Van Gogh, Picasso, Thomas Eakins, Marsden Hartley and Franz Kline, among others — rapidly gathered in 1963 to adorn the parlor and bedrooms of the Fort Worth hotel suite where the Kennedys, enthusiastic supporters of the arts, slept the night before the Dallas shooting. Last chance: Through Sept. 15, Dallas Museum of Art.

---
Circle of Animals/Zodiac Heads: Gold
Smaller, gold-plated versions of Ai Weiwei's globetrotting bronze Zodiac Heads make their way to a city that's thriving in our new Gilded Age. Sept. 15-March 23, Crow Collection of Asian Art.

---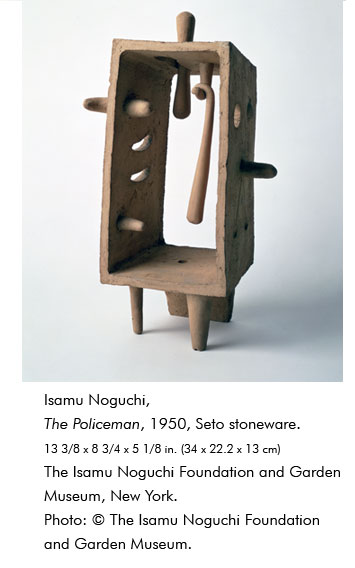 Return to Earth: Ceramic Sculpture of Fontana, Melotti, Miró, Noguchi, and Picasso, 1943–1963
With the stunning Ken Price retrospective still fresh in everyone's minds, how fitting that Nasher chief curator Jed Morse should turn our attention to the pioneering artists whose innovations inspired Price's generation. Sept. 21-Jan. 19, Nasher Sculpture Center.

---
Stephen Lapthisophon: Sphere and Al Souza: Recent Works
These shows stand to present an interesting dialogue between Lapthisophon's drawings made "from the stuff of everyday life" and Souza's Bookworks and tsunami-inspired assemblages. Sept. 7-Oct. 5, Conduit Gallery.

---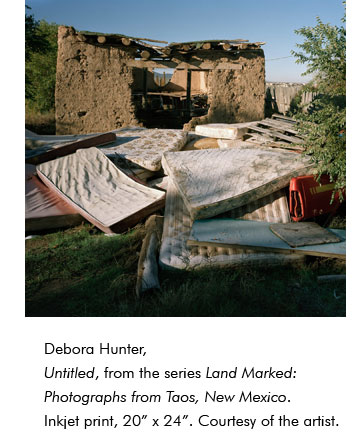 Consuming (Interests): Photographs from Taos, New Mexico by Debora Hunter
Abandoned gas stations and drought-parched gardens figure into the SMU Meadows professor's body of work exploring themes of humans versus nature. Sept. 3-Oct. 12, The Pollock Gallery at SMU.

---
Lilian Garcia-Roig: Sight-Specific
Plein air yet performative paintings of dense forest landscapes from Northern Florida and Georgia as well as the Cascades Mountains in Washington State. Sept. 14-Oct. 26, The McKinney Avenue Contemporary.

---
Georg Herold
Playful, enigmatic figurative sculptures from the Cologne-based artist, a contemporary of Sigmar Polke and Franz Erhard Walther in the late 1970s. Sept. 21-Dec. 22, Dallas Contemporary.

---
Forging Identity: Creating Local Art
Nationally-recognized artists Maria Teresa Garcia-Pedroche, Eliseo Garcia, and Benito Huerta are among the contributors to this group show of 18 Latino artists. Sept. 12-Oct. 19, Latino Cultural Center.

---
William Eggleston: His Circle and Beyond
You had me at Eggleston, but this show also includes work by his contemporaries, from William Christenberry to John Baldessari, and artists he influenced. Sept. 7-Oct. 5, Photographs Do Not Bend.

---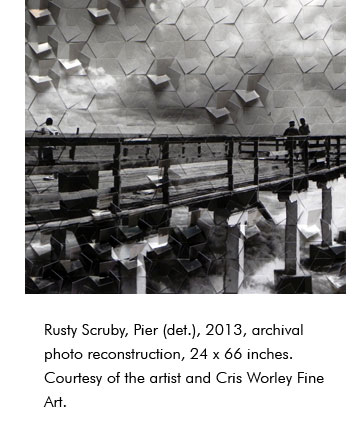 Rusty Scruby: He Sells Seashells
The seashells of the title both symbolize the Dallas artist's beginnings – he grew up on Kwajalein Island – and make an apt metaphor for the way his obsessive photographic reconstructions develop. Like growing seashells, they "slowly expand from their center, adapting to and encapsulating the environment around them." Sept. 7-Oct. 5, Cris Worley Fine Arts.

---
Going Postal
Gallerist Wanda Dye's Facebook post for this group show says it all: "The artworks were dispatched to Dallas unenveloped / without protection via the standard international postal system. Any damage / procedural alteration / molestation the works have experienced is an explicit part of the artistic process." Last chance: Through Sept. 14, RE Gallery.

---
Waddy Armstrong: Re-envisioning The Sublime
Billed as some of the artist's most painterly works to date, Armstrong's compositions derive from images of plants and trees. Sept. 14-Oct. 19, Liliana Bloch Gallery.

---
SAN ANTONIO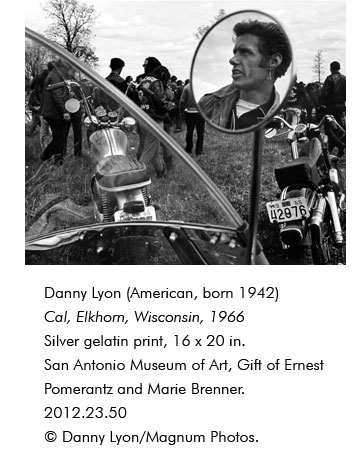 Danny Lyon: The Bikeriders
Lyon published the iconic images in The Bikeriders in 1967, the year before Easy Rider was released. Curator David S. Rubin presents 50 photographs from the series, all recent or promised gifts to SAMA. Sept. 7-Dec. 1, San Antonio Museum of Art.

---
International Artist-in-Residence New Works: 13.2
Invited by independent curator Hou Hanru, Artpace summer residents Trevor Paglen, Pak Sheung-Chuen and Clarissa Tossin present a compelling trio of installations. I especially enjoyed the Hong Kong-based Pak's meandering Traveler's Notes, which lead viewers along a trail of vinyl-lettered dispatches around the gallery's floor, walls and ceiling. Last chance: Through Sept. 15, Artpace.

---
The America of Grant Wood and Thomas Hart Benton
A handsome show of works on paper by the two leading Regionalists and some of the artists they influenced. Last chance: Through Sept. 8, McNay Art Museum.

---
Megan Harrison
Guest curator Anjali Gupta presents work by San Antonio artist Megan Harrison. Sept. 13-Oct. 13, Sala Diaz.

---
Katie Pell
New work by the San Antonio artist "whose work describes the excruciating negotiations needed when confronting racism, class and sexism." Sept. 21-Nov. 2, Unit B.

---
WEST TEXAS – MARFA
Comic Future
Curated by Fairfax Dorn, this group exhibition surveys political satire and cultural commentary since the 1960s through art movements from capitalist realism and contemporary pop. Arturo Herrera's commissioned, site-specific wall installation will join early drawings by Sigmar Polke; collage by Walead Beshty; paintings by Carroll Dunham, Peter Saul, Dana Schutz, Sue Williams, Michael Williams and Erik Parker; and sculpture by Aaron Curry, Liz Craft and Mike Kelley. Sept. 27-Jan. 26, Ballroom Marfa.