Eadweard Muybridge, Animal Locomotion Vol. 2 – MALES
Photo courtesy of Eadweard Muybridge Online Archive.
---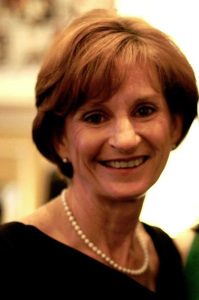 Houston Cinema Arts Festival launches the Artists Choice Film Series in partnership with Brasil/She Works Flexible, on Monday, April 20 at Brasil's patio. Jason Raschen visited with Trish Rigdon, Executive Director of Houston Cinema Arts Society, about the new program and film culture in Houston.
Tell me more about the Artist's Choice Film Series? Where did the idea for it come from?
It came from the idea of fostering a film community in Houston. We didn't want to replicate what other people are doing because we need to be contribute in our own unique way to that community. We also wanted to do something that would educate, inform, and entertain our audiences.
We also are reaching out for future audiences. We wanted to do something that extended from our festival in that same world of films about the arts. Not every film that Houston Cinema Arts Society is involved with is necessarily about the arts, because that's not the society's mission. But that's where our hearts are, in the arts.
In this case we wanted to look at how artists were inspired or touched by films. In each case, we chose an artist who is also well versed in film.  For example, Gregory Boyd is a an amazing cinephile. He really has a unique knowledge of film.
What artists do you have lined up for the event and how did you choose the artists?
The artists are chosen in collaboration between Houston Cinema Arts Society's Artistic Director Richard Herskowitz, the programming committee, and then consulting with others in the community who are interested in film. We have three  artists lined up right now. Our first one on April 20th is Geoff Winningham, a photographer and professor at Rice University. He is showing the film Eadweard Muybridge, Zoopraxographer, a film about Muybridge's work and his influence on future photographers.
Our second guest, on June 16, is Gregory Boyd, Artistic Director of the Alley Theatre. His film, Theatre of Blood  starring Vincent Price, is going to be a riot. Our last one, on August 17, is Trish Herrera. She is a musician and is going to bring Quadrophenia.
Each artist will introduce the film and then afterward we will have a Q&A with the audience, and they can tell more on how the film influenced them. Looking at the crossover between art and film, hopefully, people will recognize that film is an art. That's our other goal.
You recently spoke at another event about the film culture in Houston. Where do you see it now and where do you see it is going?
I see it right now as a community that is beginning to coalesce. I'm seeing more folks at each one of the film related events. I just don't mean going to see a film. I mean things like SWAMP or Aurora Picture Show, where they really want to dig deep into film. More and more people attend those events.
Of course, the Houston Cinema Arts Festival attendance is increasing every year. We have many festivals in Houston, like MFAH's upcoming Latin Wave, April 30-May 3. 14 Pews is another organization that screens a lot of films. I'm also hearing and seeing more and more about people making films here. We are coming together now and meeting each other. I think that is very exciting. I see the industry and community growing here. Where will it be in five years? Well, I don't know, but I know where I hope it will be. I hope all of us are serving the audience every time we have them.
—JASON RASCHEN