---
IMAGE ABOVE:  Amy Fote and Ian Casady in the Houston Ballet production of James Kudelka's Little Dancer. Photo by Amitava Sarkar.
---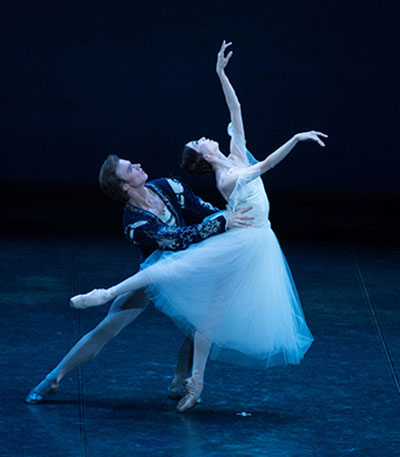 New Dancers and More at Houston Ballet
The big news at Houston Ballet is the addition of two new first soloists, Jared Matthews, a Houston native, and Yuriko Kajiya. Both are formerly of ABT. Ballet fans' favorite son, Joseph Walsh, has gone off to be a soloist with San Francisco Ballet, while principal dancer Connor Walsh performed in the Gala Elisa y Amigos 2014, a gala in Mexico at the Centro Cultural Mexiquense Bicentenario, including dancers from the Royal Ballet of London, Dutch National Ballet, and Germany's Berlin State Ballet.
John Neumeier will be in Houston this summer to coach his masterwork, A Midsummer Night's Dream, running Sept. 4 – 14. Houston Ballet will be the first American company to perform this work. The Australian Ballet will perform Stanton Welch's acclaimed La Bayaderein Melbourne Aug. 28 – Sept. 6 and in Sydney, Nov. 6 – 22.  And, Mackenzie Richter of Atlanta, winner of a silver medal in the Junior Division of the 2014 International Ballet Competition in Jackson, MI, will join Houston Ballet II for the 2014-15 season.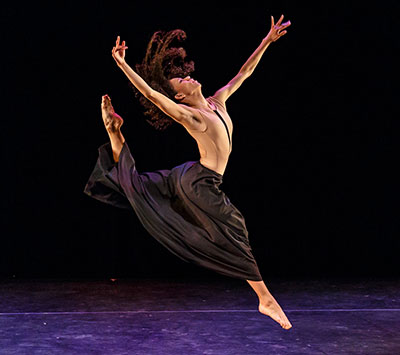 Ballet Austin II Turns 15
More and more in the ballet world we are seeing second companies becoming feeders into the main company, as well as providing an excellent bridge into a professional career. Ballet Austin II, created by Michelle Martin, associate artistic director of Ballet Austin, is now celebrating its15th anniversary this season. Each year, the 10 apprentices perform with the main company in larger productions as well as presenting their own roster of repertoire and educational programming throughout Texas. Martin and artistic director Stephen Mills are proud of what they have achieved in only 15 years.  It's the "internal audition program," where  artistic directors from companies around the country are invited to Ballet Austin to view or teach apprentice class as a form of private audition, that sets Ballet Austin II apart.  "Sometimes, when I'm working on remounting a ballet for the main company, I'll sit back and I'll think 'eight out of ten of those dancers came from Ballet Austin II,'" says Martin. Currently, the company can boast 14 Ballet Austin II alums. This season, Oliver-Greene Cramer moves up to the main company.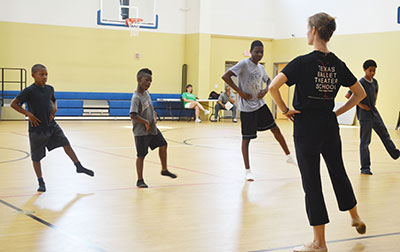 Texas Ballet Theater Expands Outreach
Texas Ballet Theater received a $10,000 grant from Texas Women for the Arts for its CityDance Outreach Education Program, which provides free professional ballet training to hundreds of children annually in North Texas. The program provides introductory ballet training and terminology from a trained professional instructor and  is available to elementary schools in North Texas; presently, approximately 90% of the participating schools are in underserved locales. "This additional funding helps us increase the number of elementary students we reach in the upcoming year," says CityDance Outreach Education Program Manager Merideth Tullous. "Without this program, many of these boys and girls would not have the opportunity to experience ballet."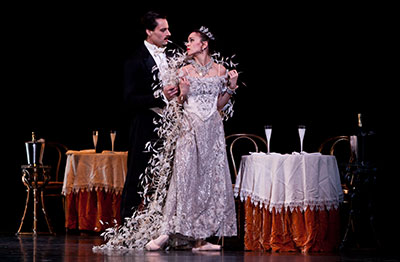 Amy Fote joins Artistic Staff at Ballet San Antonio
Amy Fote, former principal of Houston Ballet and Milwaukee Ballet, has joined the artistic staff of Ballet San Antonio. The young troupe moves into the new Tobin Center for the Performing Arts with a season that includes Dracula, The Nutcracker, Romeo and Juliet and a program of all Balanchine works. "I have been fortunate to have worked with, and been inspired by, such incredible teachers, coaches and mentors, all of whom have shaped me," says Fote. "In this new phase of my career, I'm looking forward to the opportunity to share and communicate with each dancer these jewels of knowledge and give in a way that I imagine will be quite fulfilling."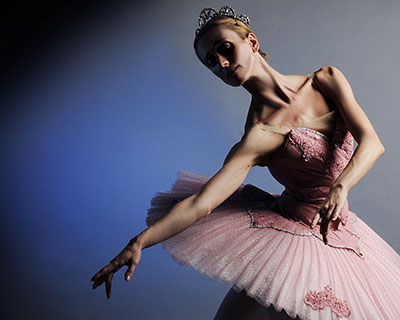 Avant Chamber Ballet Launches the Women's Choreographic Project
In March, Dallas' Avant Chamber Ballet launches Women's Choreographic Project at the Eisemann Center. The mixed program will feature works by only female choreographers. This year's commissioned artists include Elizabeth Gillaspy and Emily Hunter, as well as others to be announced. Avant Chamber Ballet artistic director Katie Puder is passionate about her new mission. "I go to major ballet companies and look at their whole season and not see one female choreographer listed. When I danced in the Dallas area professionally, I never worked with a female choreographer and I never really thought anything of it. It was just the paradigm I knew," says Puder. "One of the reasons I started Avant Chamber Ballet was to make opportunities for myself to choreograph on professionals. I had to make the opportunity for myself. The Women's Choreography Project is going to give that chance to emerging and established female choreographers."
-NANCY WOZNY