Describing herself as "relentlessly optimistic," Khori Dastoor officially took over the reins as Houston Grand Opera (HGO)'s General Director and CEO in January 2022, becoming the first woman to lead the prestigious company in its 67-year history. Putting an optimistic lens on the nine canceled productions from two years of COVID mayhem, she and Patrick Summers, longtime HGO Artistic and Music Director, decided to seize this opportunity to start from scratch and go bold.

"I totally lucked out," said Dastoor. "COVID made the whole thing so crazy. Everything was up in the air. We had artists under contract, productions on hold, and none of that could be easily rescheduled without making choices." Dastoor wanted a season that would clarify the artistic direction of the company under her new leadership, look to the future of the art form, and welcome the city back with artists and productions that were "unmissable."
It's no accident then, that HGO's 2022-23 season is a powerhouse season for women, women composers, women directors, women conductors, and outstanding performing artists coming to interpret some of the most beloved roles in the repertoire.
The season opens with Verdi's La Traviata (Oct. 21-Nov. 8), directed by Arin Arbus and starring superstar soprano Angel Blue in the role of Violetta. Many Houstonians will remember that after the devastation of Hurricane Harvey in 2017, HGO opened its Resilience Theater at the George R. Brown Convention Center with this Arbus production of La Traviata. It was a valiant triumph despite many logistical obstacles. "Arin's production is quite lavish and visually thrilling, but everything had to be spare. We had to put the whole set up in 10 days," recalls Patrick Summers. "It will be wonderful to do it completely as Arin had envisioned it."

­­­
With her background in directing Shakespeare, Arbus will dive deep into Violetta's story. Dastoor is looking forward to welcoming Angel Blue in her HGO debut, calling her one of the most important artists of her generation. "Angel has one of those voices that the moment you hear one word you know it's her," adds Summers. "She has that distinctive sonic imprint that is the mark of a great voice. So much of her personality as an actress is vocal."
With La Traviata, Summers is also looking forward to Matthew Aucoin's HGO conducting debut. Winner of the MacArthur "Genius Grant," Aucoin is a polymath whose surreal opera Eurydice was premiered by the MET this season. "Because so much of Traviata is based on the salon music of Paris and the composer/conductor world, it's particularly thrilling that Matthew will be conducting it. The composer/conductor combination is a rare one these days."
Dame Ethel Smyth's The Wreckers (Oct. 28-Nov. 11) is a passion project for Dastoor. "When I thought of HGO's assets, its incredible chorus and orchestra, and our ability, because of our role in our history to put repertoire on the map, I could think of no better piece than The Wreckers to start my tenure." Dastoor believes Houstonians will embrace the discovery of this overlooked masterpiece and restore it to the repertoire.
Dame Ethel Smyth was a remarkable woman in history, not just musical history. Until very recently, she was the only female composer to have had a work presented at the MET— Der Wald in 1903. She is perhaps best known as a radical Suffragette. Once she took an arsenal of stones to London and lobbed them through the windows of a politician in front of a policeman, determined to get arrested for her action. The renowned British conductor Sir Thomas Beecham, who produced The Wreckers at Covent Garden in 1910, recalls visiting Smyth in prison, where she conducted her fellow Suffragettes with a toothbrush in a rendition of her "March of the Women." "Even in the world of very, very eccentric people in classical music, Dame Ethel Smyth takes the cake for really brilliant eccentricity," says Summers.
Written in 1906,
The Wreckers
is a romantic epic set in an isolated coastal community in Cornwall, where the townspeople plunder ships that wreck on its shores. Smyth was inspired by her walking trips across Cornwall, where she visited sites of actual shipwrecks. She writes in her memoir:
"Ever since those days I had been haunted by impressions of that strange world of more than a hundred years ago; the plundering of ships lured on to the rocks by the falsification or extinction of the coast lights; the relentless murder of their crews; and with it all the ingrained religiosity of the Celtic population of that barren promontory."
The music is epic and dramatic, full of color, intensity, and thrilling virtuosity. "Think if Wagner and Elgar wrote an opera together, it would be The Wreckers," observes Summers. HGO's original production will be sung in an English translation by Amanda Holden, with longtime HGO collaborator Louisa Muller directing. Grammy-winning mezzo-soprano Sasha Cooke will star as the heroine Thirza alongside three HGO Studio alumni, tenor Norman Reinhardt, soprano Mané Galoyan, and baritone Reginald Smith Jr. This event will mark the first full U.S. production of Smyth's long-neglected masterpiece from a major opera company.
HGO has been searching for a set of pieces that can be revived with regularity for the Christmas season. It found a winner in Javier Martínez's El Milagro del Recuerdo (The Miracle of Remembering), commissioned by HGO and premiered on the mainstage in 2019. A prequel to HGO's groundbreaking Mariachi opera Cruzar la Cara de la Luna (To Cross the Face of the Moon), El Milagro illuminates the true meaning of family through the heart-rending story of Laurentino, a bracero worker who returns to Mexico for Christmas, and the difficult decisions he and his wife Renata must make together for their family. "My favorite thing about it is this is a multi-generational story," says Dastoor. "It's a family piece. No matter your background, your language, this goes straight to your heart. It's the perfect holiday opera."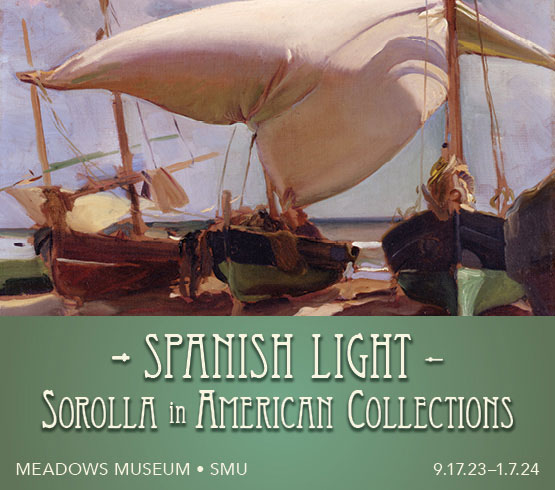 The revival of
El Milagro
(Dec. 8-Dec. 18) will feature most of the original cast, including the radiant mezzo-soprano and longtime HGO collaborator Cecilia Duarte as Renata, Federico De Michelis as Laurentino, and the return of Trio Chapultepec, the virtuoso mariachi trio from San Antonio.
Both Summers and Dastoor have professed Mozart's The Marriage of Figaro as their favorite opera of all time. It was voted the greatest opera ever written in BBC Music Magazine's 2017 poll of 172 of the world's greatest operas. "Absolutely it's the perfect opera," exclaims Summers. "If one defines opera as an illumination through music of humanity, of music capturing the essence of a person, then by that measure there is no greater opera than Figaro. I can't imagine a composer who ever loved characters more than Mozart loved Figaro and Susanna and Cherubino. There is just something so joyous and honest and loving about it that people are very happy when Figaro is being rehearsed. The whole temperature of the theater changes."
Tony Award-winning British director Michael Grandage's production of The Marriage of Figaro (Jan. 13-Jan. 28) is set in 1960s Morocco. Full of brilliant colors, verve, and fun, Summers has dubbed it "The Austin Powers Figaro." Argentine Bass Naheul Di Pierro makes his HGO debut in the title role, with HGO Studio alumna Elena Villalón as his love, Susanna.
One of the biggest draws of the season is the starring duo of HGO's production of Jules Massenet's rarely-performed psychological melodrama Werther (Jan. 27-Feb. 10). Two of the most in-demand singers in the world today, tenor Matthew Polenzani and mezzo-soprano Isabel Leonard, will make their highly-anticipated HGO debuts as Werther and his unattainable love Charlotte.
Last performed at HGO in 1979, Werther is based on Goethe's influential 1774 novel The Sorrows of Young Werther. The tragic story of the young poet's obsessive pursuit of unrequited love is manifested in Massenet's sweepingly romantic music. From tender moonlit melodies to passages of dark intensity, passion rages. French director Benoît Jacquot's production delves deep into the psyche of both Werther and Charlotte. Charlotte's quieter struggle between her chosen life and her desires is as central to the story as Werther's dark, obsessive passion. The brilliant Robert Spano will be conducting Massenet's masterful score.

Puccini's
Tosca
(April 21-May 5) will showcase dramatic soprano Tamara Wilson, HGO studio alumna, in her role debut as Floria. "It's part of the company's mission to be a home-base for great artists like Tammy," says Summers. Wilson has shone on the Wortham stage numerous times, most recently as Aida (right before the pandemic hit), and will also be singing the title role in HGO's production of
Turandot
next month. "These are great stentorian assignments, and Tosca is one of the great roles of that kind. We are thrilled she'll be singing her first Tosca with her home company."
The season concludes with Strauss's psychodrama Salome (April 28-May 12). It was the opera that started the company in 1955. "It started HGO in a pretty innovative and cutting-edge way," thinks Summers. "It's such a provocative work and it was only 50 years old at the time." Spanish director Francisco Negrin, in his HGO debut, will bring his great theatrical genius to bear on the production. "He sets the production inside Salome's mind," says Summers, "like a really grand nightmare." Principal Guest Conductor Eun Sun Kim will lead the orchestra. Soprano Amanda Majeski, this season's Lynn Wyatt Great Artist recipient, will make her HGO and role debut as Salome.
The storylines of the season feature women at odds with their environment, women who are unapologetically committed to being who they are: Violetta living on the fringe of polite society yet always free ('Sempre libera'); Charlotte struggling between duty and desire; Floria Tosca paying the ultimate price for love and freedom. These women lived or died on their own terms.
The women who are interpreting these stories today bring a fresh perspective to the canon. "That's what this season is about," emphasizes Dastoor, "Arin, Angel, Sasha, Eun Sun… the women who are leading the field, who are leading my generation into the future of what opera can be. They are all assembling for this season. They are not just on the stage any more. They are on the podium. They are writing. They are directing. We are taking the art form in a new direction, all of us."
—SHERRY CHENG