FUSEBOX presents Sam Green's The Measure of All Things on April 1 at The Long Center. Photo by Pete Sillen.
---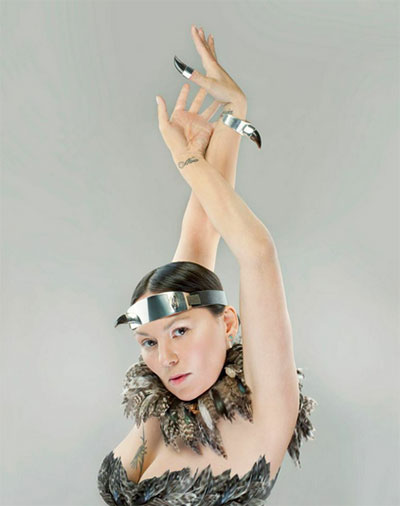 In Austin, from April 1-12, art's not only in the air, it's also taking over the very ground we walk on, with this year's Fusebox Festival and the thinkEAST community planning project.
In addition to the dazzling festival line up, the Fusebox team and some art-friendly land developers have partnered with the city to lead an inventive planning process, bringing together the arts community and neighborhood residents to imagine a bright new future for 24-acres of East Austin land with an environmentally complicated past.
For decades, the land was home to row upon row of jet fuel storage containers. As you might imagine, this didn't bode well for local residents. In the 1980s, people in the neighborhood started to get sick. Really sick.
Fusebox Executive & Artistic Director Ron Berry recounts speaking to a man whose mother was diagnosed with brown lung, "They went to the hospital and they asked her, 'What, do you work in a coal mine?' And she said, 'No. I'm a housewife in East Austin.'"
Berry describes what happened next as an "Erin Brockovich-style, grass roots community organizing effort," led by Susana Almanza and the women from PODER. These Chicana women from the neighborhood "rallied the troops and went toe-to-toe to toe with the biggest oil corporations in the world – and they won! They got the site shut down, and it took 17 years to get it cleaned up to residential standards."
Enter Richard deVarga and Robert Summers: community-oriented developers who bought the land and pledged to honor the history of the site and the neighborhood. Committed to affordability and sustainability, they also wanted to see the space become a creative district. So, as recipients of an Artplace America Grant and as part of Fusebox, the thinkEAST site will host a series of events – performances, workshops, public forums, and classes – to gather input from the community about what the site might eventually become.
Berry explains, "We wanted to use our festival as a way to invite a lot of people into the imagining of this place, to test out some of the ideas that have been generated this far, to put them on their feet before anything gets built permanently. So we're essentially creating a sort of pop-up village during the festival and inviting the neighborhood and the arts community out to the site to respond to some of these ideas."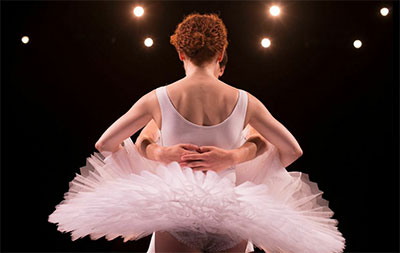 It will be a festival atmosphere, with food and music and temporary structures designed to give people a sense of possible futures. For example, they'll be modeling how a fashion cooperative might work. Berry explains, "There are lot of fashion designers in Austin, but not really anywhere to make your clothing, so we're modeling a fashion co-op that would take things from design to manufacture to retail, all on site."
They're also working with the UT School of Architecture to explore different kinds of innovative building materials, including ones you can eat. As part of the Digestible Feats portion of the festival, thinkEAST will feature the Edible Materials Lab, where visitors can see, touch, taste, and hear about the relationships between food and design.
Understandably, some of thinkEAST's primary commitments are to sustainability and environmental health, so there will also be things like EPA soil-testing and events that interact with the local landscape.
One such major attraction will be Forklift Dancework's The Trees of Govalle, featuring employees of Austin's Urban Forestry Division and the choreography of Allison Orr and Krissie Marty. In their work, Forklift crafts elegant dances out of the everyday movements of diverse communities; past projects involved the city's sanitation, energy, police, and fire departments, among others.
In The Trees of Govalle, city employees will be "dancing" with Urban Forestry vehicles (chippers, brush trucks, watering trucks), working with chain saws, pull saws, power pruners, and, of course, climbing lots of trees.
Orr reflects, "Unlike past projects, which have really been about the movement of the body with the machine, this is really about the movement of the body with a living creature: trees. So what's emerging is a more intimate and possibly more introspective, thoughtful, maybe even spiritual experience."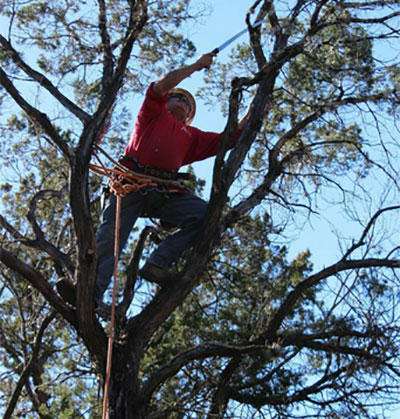 She continues, "Every city group (police, fire, trash, power), is great and each has a unique personality that's in a lot of ways dictated by the kind of work they do. Like in the trash department – they're racing, they're running, they work so hard and there's always more trash to pick up. At the power department, there's this level of danger that they're engaging in at every single point of their work. And I think there's something about a person who decides to follow a job where you're engaging with trees… you definitely love to be outside, to climb, to be with trees. And there's a kind of a love and heartfulness that I've seen that's different. There's a sweetness and a care and a connectedness that's really lovely to get to be around. I think it's because they work with these majestic living organisms that are the tallest, the biggest, the oldest creatures on our earth."
For the performance, roughly 1,000 visitors will sit in a semi-circle around one such majestic creature – an extraordinary pecan tree, hundreds of years old. Invited to bring picnic blankets to sit on and to come early to explore the short, forested walk to the site, audiences will learn more about the neighborhood and hear an original score composed by Graham Reynolds.
The show will also feature Manuel "Cowboy" Donley, long-time resident of the Govalle neighborhood and a pioneer of Tejano music. The Mexican-American singer, composer, and instrumentalist grew up in Austin, merging rockabilly with his Mexican musical background to birth Tejano music.
Community engagement is key for both Orr and the festival organizers; they want to bring in diverse groups to talk about the future of thinkEAST but also to experience a wide range of creative work. One of the most exciting ways they work to achieve this goal is by making all the events free to attend.
Free Range Art (the Fusebox policy of eliminating ticket costs for audiences) is designed to spark conversations about art, access, and economics. Berry explains his three-year experiment: "We took the basic mechanism of interacting with the festival – the act of buying a ticket – and turned that into a conversation piece."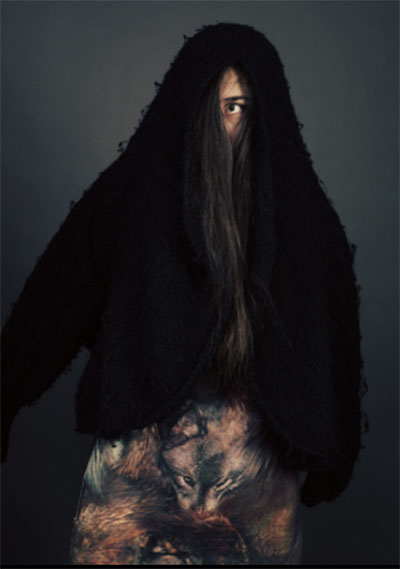 "We're not suggesting this work is free to make," he says, "it actually costs quite a bit. But we felt that ticket sales were obscuring what was going on, that people often felt like they were paying for this thing when they bought their ticket, when in reality they weren't even beginning to pay for it. So we wanted to just separate these things out and just say, 'Hey, here's this work we really believe in, and we think everyone should have access to it, so let's also talk about the real cost of making this work and how we as a community want to pay for it.'"
Berry says it's been really successful so far. Last year (the first open access year), they saw a 60% increase in first-time festival goers. On average, people were attending twice as many events, and Berry feels people were engaging more deeply with the work. But he's most excited about how well the Respect the Reservation initiative worked, "We ended up having something like a 97% success rate with that."
What's emerged from the experiment is a lot of the conversations Berry wanted to have. "We've been asked to speak on this nationally and internationally," he says, "and for me, a big part is continuing to have a conversation about why we did this (about access and economics), but then also the fact that it has invited new people in. I often felt like the audience was very insular, that we were all just kind of passing the same twenty bucks around. And so it was important to keep inviting new people into this and then have a conversation with them."
In his Fusebox programming selections, Berry tries to keep Austin in conversation with the rest of the country and the world – bringing in national and international artists to perform alongside local ones and cross-pollinate the creative energy of the city. Rather than a theme, he builds currents of ideas into the program, finding an artist or performance that he's particularly excited about and thinking about who or what would be interesting to place in proximity.
"I like talking with other people about the connections, and threads, and discoveries that they make," he says. "So I think it's a balance of trying to create some of those currents and threads internally and intentionally, but then also leaving space for people to make their own connections."
For example, this year features three dance projects that Berry imagines as a grouping – luciana achugar, Chris Schlichting, and Heather Kravas. "I think they're all really remarkable, and I think there's some interesting similarities between their work and some really interesting differences."
This year's line up also features several explorations of live cinema that coalesced around the work of Tanya Tagaq. Berry saw the Inuit throat singer perform at the PuSh International Festival in Vancouver and was "floored by it."
Tagaq performs a live score to the controversial silent film, Nanook of the North, and Berry says, "it's one of the most extraordinary musical performances I've ever encountered. I feel like conceptually, it's very straightforward – she does a live score to this historic documentary – but I feel like often with a live score, the music is really serving the film in a particular way. When she performs the score, it just sort of obliterates your understanding of the film, but it also connects you to it in a really profound and powerful way."
In addition to Tagaq's work, documentary filmmaker Sam Green is doing the kick off event, The Measure of All Things, a live documentary loosely inspired by The Guinness Book of World Records, and featuring a live soundtrack performed by yMusic.
Local arts collective Puro Chingón has also put together what Berry describes as an interactive, participatory viewing of Selena (1997) that they'll perform at the thinkEAST site.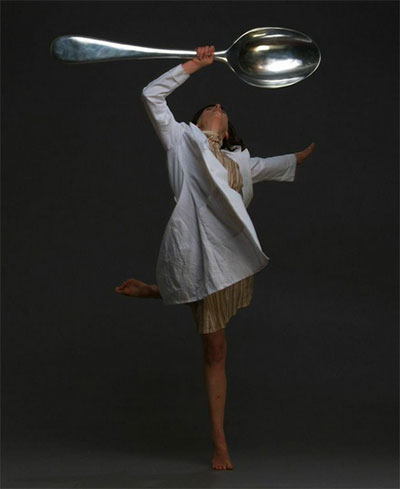 "We thought it would be interesting to group these three different projects together," he explains, "to look at projects that are swimming in similar waters, but approaching it very differently."
Fusebox is always interested in media, and the performance line up showcases a mix of theatre, dance, music and hybrid works. It's a welcoming space for genre-defying work and artists that push boundaries, such as Daniel Alexander Jones (Jomama Jones) and Brian Lobel.
The festival also keeps up with tech-forward performances like Steve Moore and Physical Plant Theatre's Dreams of Riley's Friends – a six-week performance delivered via text messages to anyone interested in participating (in Texas and beyond). Michelle Ellsworth's performance this year, Preparation for the Obsolescence of the Y Chromosome, a co-presentation with  Women & Their Work, uses web technology, big data, and "replacement apparatus" for a choreographed investigation of rumors that the Y Chromosome is shrinking.
This year's Fusebox certainly brings a lot of amazing work to Austin, and it's pretty marvelous that instead of having to budget for tickets, audiences will just have to figure out how to budget their time.
—CATE BLOUKE