"Sonic partnerships." If we had to describe the return of Austin's Fusebox Festival in 2022 after its pandemic interruption, a plethora of sound performances and projects emerging from very unique partnerships leads to such a description.

The sound art trend in this year's festival comes more by happenstance than intent, explains Fusebox founder and executive director Ron Berry. While Berry and creative staff tend to build the festival's lineup from a few core projects, they don't usually set out with one theme in mind. Yet, Berry says "There's a lot of sound and music in this year's festival."
One of the largest projects, which will lead to an expansive performance in Waterloo Park, is MXTX: A Cross-Border Exchange. Commissioned by Green Hornet, this music collaboration began with over 40 Mexican and Texan DJ-producers and composers contributing work to an open-source sample library. From there, eleven music artists were invited to create an album from the library. The massive project culminates with a world premiere performance of the album at Fusebox.
The festival also presents Japanese sound artist Asuna's 100 Keyboards, a sound performance with a significant visual artistic component as Asuna arranges individual Casio keyboards in concentric circles.
"Over the course of an hour and a half, he starts building this sonic bath, this soundscape that's beautiful and strange," says Berry.

­­­
Fusebox presents another sound experience in partnership with The Contemporary Austin as an extension of their exhibition
Tarek Atoui: The Whisperers
. The Contemporary invited musicians Leyya Mona Tawil, Henna Chou, Chris Cogburn, and Parham Daghighi to create new work in response to
The Whisperers
. Those sound influences and practices converge during the Festival.
Fusebox Hub, the headquarters for after-hour performances and celebrations, will also offer music concerts and other sound-based shows, including Sound Garden, a pop-up nightclub of sonic landscapes presented in partnership with Austin's Future Front; Beyond the Stardust, an art, fashion, and music performance by the Illustrious Blacks; and a concert from Princess Goes to the Butterfly Museum. The trio's members—actor Michael C. Hall, Blondie keyboardist Matt Katz-Bohen and Wallflowers drummer Peter Yanowitz—met when working on the Broadway show, Hedwig and the Angry Inch.Berry notes that there might be an unusual number of sound-based works and performances this year, but also muses that this might turn out to be a trend beyond the festival.
"Talking to artists over the course of the pandemic about stuff they were doing, it felt like there were a lot of projects dealing with one of the senses, like removing sight from a project and focusing on the smell or sound of the thing." Though anecdotal, he wonders if we're seeing a pattern of artworks where one sense is "foregrounded or explored" over others.
When I asked if these sensory exploration might come from pandemic feelings of isolation or being cut off from the world, Berry gave another musing laugh..
"I don't know. I think that's an interesting question, but it was a thing I was encountering."
While sound art will resonate throughout the festival, behind the scenes community partnerships have become the foundation that makes it all possible.
"Partnership is how we build our festival. When we started 18 years ago with a budget of $5000, there was very little we could do by ourselves, so we reached out to other organizations," says Berry.
Creating strong partner relationships has become more important than ever as the festival returns. Partnering builds community, whether that community is within Austin or the global, interdisciplinary art world. "The act of sitting across the table from other community members and talking about what would be meaningful to do together and what is happening in Austin right now [is] how we think about putting on a festival."
Perhaps the best example of that partnership ideal in this year's festival is renowned choreographer Gesel Mason's Yes, And project. Presented in partnership with Women & Their Work, Mason was also one of the artists in the Austin residency program created when Fusebox teamed up with frequent partner, Texas Performing Arts. Yes, And itself has become a multilayered project with many contributors as Manson began asking fellow Black women: "Who would you be and what would you do if as a Black woman you had nothing to worry about? What would you create and how might you be in community with others?"
"That's where they started, and they've created an entire way of working and process that has come out of those questions," Berry describes.
Berry admits even he is uncertain what this "collection of performance experiments," as described in the Fusebox synopsis, will finally entail. Describing Yes, And as "creating its own way of being in this world, insisting on its own kind of thinking, rules and way operating," he succinctly finds: "That's awesome."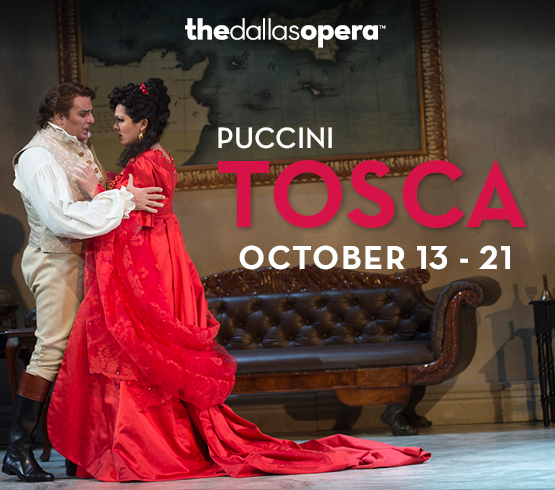 Berry also points to Robin Frohardt's large scale, interactive installation
Plastic Bag Store
in partnership with Texas Performing Arts and writer Sylvan Oswald's
High Winds
performance as projects and experiences that live in-between worlds and even multiple genres.
Plastic Bag Store recreates a convenience store environment filled with individual "products" hand-sculpted from plastic bags. As both an art installation that invites people to explore, the Store will also host film and live performances each day. Meanwhile, Oswald takes his book High Winds and transforms it into a performance experience. Berry says the "work exists between the world of literature and the world of theater."
Reaching out to partners and creating community philosophy has also led to partnering with curators like Kenyon Adams, who brings in dance performances from Kayla Farrish Vinson Fraley as part of the Future Solitude art series and lifestyle brand.
For another curatorial and artistic partnership, Fusebox taps Michael Anthony García who will work with local Austin art institutions and galleries to create The "It's Not" Fair, at the Fusebox Hub, an Austin take on the art fair but with whole rooms and spaces turned into sci-fi alien menagerie/collections designed by local artists.
Fusebox might not have set out to return with a festival that showcases sound projects and art that lives between worlds, built with some partner helping hands. But maybe that's just the programming recipe Texas needs as we once again share those art waves in-person, together.
-TARRA GAINES