Alecia Lawyer, the River Oaks Chamber Orchestra's artistic director, introduced the idea discreetly last fall: She and two other musicians devoted a program on the group's Unchambered series entirely to works by female composers.
This season, Lawyer and ROCO are going big with the theme. Every concert on the group's two main series will include music by women. And one program on the full-orchestra "In Concert" series will feature female composers exclusively—plus a female conductor, regular guest Mei-Ann Chen.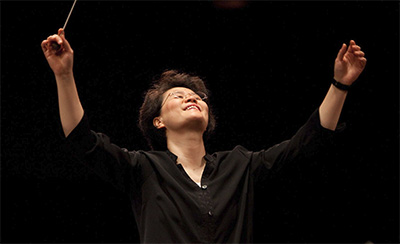 "I think it's important that we listen to voices that have not been heard, whether it's (because of) race or religion or sex," Lawyer says. "There are so many female composers out there—so many. So there's no excuse. If you're not doing that, you're ignoring half the population."
"I don't believe in being pedantic about it. I don't think it does anybody any good if you're slapping (a piece) on there just because someone is female. You find the best person for the job."
The panorama will extend all the way back to the mid-1800s. The Nov. 17 all-female program centers on the half-hour Symphony No. 3 by Louise Farrenc, a Frenchwoman who was celebrated as a pianist beginning in the 1820s.
Farrenc's creative side came out first in keyboard works she created for her own use. Robert Schumann, who doubled as a critic when he wasn't composing, saluted a Farrenc theme-and-variations: "One must fall under their charm," he wrote, "especially since a subtle aroma of romanticism hovers over them." Farrenc branched out into vocal, chamber and orchestral works—such as the Symphony No. 3, whose turbulence and yearning lyricism deliver some of the same romanticism that struck Schumann.
"To me, it stands with Haydn and Mozart," Lawyer says. "It's so beautiful and well-done. … It has the weight and stance to stand next to (music by) the great composers."
From England in the early 1900s comes Ethel Smyth, a composer, novelist and suffragist whose works earned her the royal honor Dame of the British Empire. The fiery Overture from her opera The Wreckers will ring out Feb. 23, 2019, in a program led by Brett Mitchell. The onetime Houston Symphony assistant conductor, who now leads the Colorado Symphony, will be making his ROCO debut.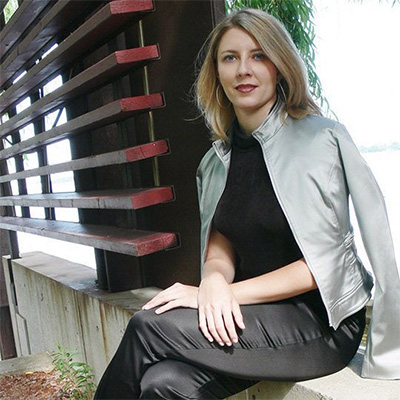 The parade of female composers will of course lead up to a few who are busy today. The Nov. 17 program will include works by Britain's Anna Clyne—who will create a new work for a future ROCO season—and Los Angeles composer Heather Schmidt. Schmidt's Solitaire, a ROCO commission having its world premiere, will live up to its title by spotlighting concertmaster Scott St. John alone.
Schmidt herself will take the stage alongside Lawyer, former Houston Ballet dancer Lauren Anderson and others in a new ROCO venture. Concert and Conversation, Nov. 16 at MATCH, will be a panel discussion and mini-concert—with the entire chamber orchestra, that is—titled Women in the Arts.
"I struggle with the fact that our world even needs a panel with this title," Lawyer says. Nevertheless, "I know the many unique voices and contributions of women need a platform and a microphone, and perhaps a megaphone, to be inserted in conversations … to which they are still not invited." Lawyer wants to bring back Concert and Conversation occasionally
As Schmidt's new Solitaire attests, ROCO's focus on women hasn't upstaged its longtime commitment to commissions. Men, too, are part of this picture. Erberk Eryilmaz, a Turkish native working toward a doctorate in composition from the Shepherd School of Music, will compose The Wrestler. The work, premiering May 4, 2019, will depict Koca Yusuf, an internationally-known Turkish athlete who competed in a historic 1898 match in New York's Metropolitan Opera House.
ROCO's audience will relive another historic battle via Canadian Maxime Goulet's Checkmate. Premiering Sept. 21 and 22 in the orchestra's season opener, it will use music and video to bring back the 1996 man vs. machine confrontation between chess master Garry Kasparov and IBM's "Deep Blue" computer. The match will unfold onscreen, move by move, in tandem with the music.
Composer Goulet "made a (musical) motif for every character on the chessboard," Lawyer says. "As it gets more and more complicated, it's so busy! But it's a great piece—it's still so clear."
Nobody will know ahead of time exactly what the moves will be in Richard Lavenda's Pathfinder, premiering in the Oct. 6 Unchambered program. A duo featuring trumpeter Joe Foley and percussionist Matt McClung, the work will let the audience determine what will happen at certain junctures: Lavenda has created alternate musical passages, and the musicians will jump to whichever the audience picks. The voting will probably be done by text message, Lawyer says.
"There can only be four choice points," Lawyer says. "Because with any more than that, the amount of music he'd have to write would be exponential. He wrote about 20 minutes total. … I'm excited about it. It's an experiment in what true audience participation can be." Pathfinder will clock in at about five minutes, Lawyer adds, and the musicians will play it three times, letting the audience try different paths.
In November, ROCO will celebrate its new-works tradition by releasing a double CD featuring six of its past commissions. Recorded last April for the Innova label, the set spotlights composers including the University of Houston's Marcus Maroney and Rice University's Karim Al-Zand.
Amid all the new and rediscovered works, ROCO's season will include a little music that's familiar. Conductor Mitchell's program includes Mozart's "Haffner" Symphony. Paul Watkins—a regular Houston visitor in his other role, cellist in the Emerson String Quartet—will conduct Gustav Mahler's string-orchestra arrangement of Schubert's Death and the Maiden.
If that's a twist on a beloved work, ROCO's May 4 concert will present Schubert in an even less-familiar guise. Conductor David Danzmayr will lead the orchestra through the short-lived composer's Symphony No. 10. Although Schubert died without completing it, British musicologist Brian Newbould fleshed it out.
ROCO is even bringing a new angle to its annual Houston Zoo visit. On Jan. 27, Sergei Prokofiev's musical fairy tale will become Peter and the Bear in honor of the Zoo's new ursine habitat. To Lawyer, that exemplifies how ROCO aims to integrate itself into Houston life.
"It's not just about performances," she says. "It's about shaping the future of what can be done in your city. It's about community-specific orchestra-building. It's fascinating to me to see the fabric of a city tied together with the arts."
—STEVEN BROWN