For the performing arts lover, one of the annual small joys in life can come from a favorite dance, theater or music organization revealing their next season. A bit like arts Christmas, a good announcement offers all the suspense of a dramatically wrapped package, followed by the fun of using that gift for the next year. Yet every summer when Inprint, Houston's premiere literary arts organization, announces its next Inprint Margarett Root Brown Reading Series it feels a little less like a present and more like a remarkable foretelling.
For the good literary crew at Inprint have a spooky habit of putting together a season of author readings and conversations that predict those books we'll be obsessing over in the coming year, as well as some likely candidates for the next Pulitzer Prize or National Book Award. And sometimes that new season goes beyond the next must-read to give us glimpses into the coming zeitgeist, allowing us to meet the authors whose work foresees and examines who we are becoming, long before the rest of us begin to even question who we are.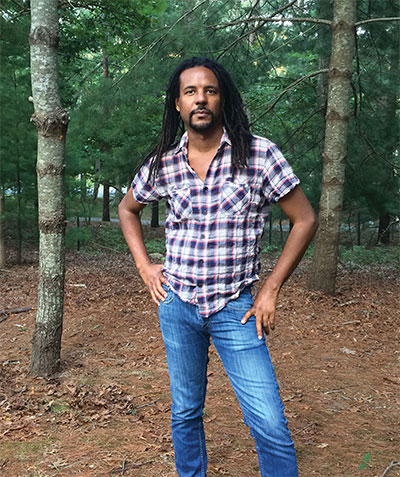 To get a better idea of the literary worlds we'll soon be living to explore, I sat down with director Rich Levy, shortly after Inprint unveiled their 2019-2020 season.
While in recent years, Inprint has alternated between solo reads vs. two author events, the first half of the 19/20 season tips that balance with a lineup of (bibliophiles') household-name authors reading alone, including Pulitzer Prize-winning and former University of Houston professor, Colson Whitehead (Sept. 16), National Book Award-winner Ta-Nehisi Coates (Oct. 29) and best-selling author Elizabeth Gilbert (Nov. 11). Then March 9, 2020 brings another National Book Award winner, Louise Erdrich, reading from her new novel The Night Watchman.
Those fans of a good duet reading event can look forward to early 2020 with a memoir night featuring Carmen Maria Machado and Caroline Forché (Jan. 27). Inprint rings in national poetry month a week early with award-winning poets Reginald Dwayne Betts and Natalie Diaz (March 23). The season ends with two genre-defying authors, Emily St. John Mandel and Colum McCann (April 27).
"It's a really diverse set of writers in a lot of different ways and brings a lot of different voices in," describes Levy of the season.
Part of that diversity comes from within the individual authors' repertoires, with several jumping into new genres. Coates, the acclaimed journalist, essayist and Black Panther graphic novel author, will read from his first novel, The Water Dancer. Though there will likely be many Eat, Pray, Love fans in the audience for memoirist Elizabeth Gilbert's reading, Levy offers great praise for her fiction writing prowess and calls her latest novel, City of Girls, a "fun, sexy read."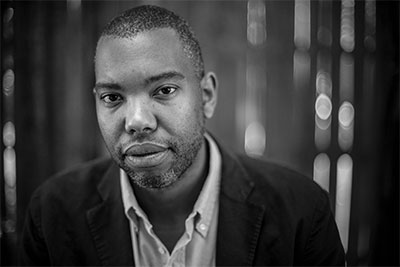 Meanwhile, Machado—whose debut short story collection Her Body and Other Parties caused such a sensation two years ago— moves to nonfiction with In the Dream House, which delves into the issue of domestic abuse among same-sex partners. Forché, an acclaimed poet, also moves into memoir territory with a new work What You Have Heard Is True, chronicling her time in El Salvador during its most brutal contemporary history.
Several of the novels showcased this season bring memoir and nonfiction qualities to them, influenced by real life events and people. Whitehead's Nickel Boys is based on the horrors of a real reformatory institute in Jim Crow-era Florida. Erdrich has described The Night Watchman as being based on the life of her grandfather. And the early synopsis of McCann's novel Apeirogon, which won't be published until February 2020, describe it as "rooted" in the real-life friendship between two men enduring loss, one Israeli the other Palestinian.
Even those writers who aren't basing their fictional worlds on real life occurrences seem greatly influenced by autobiography and historical research. Coates looked to slave narratives when writing The Water Dancer and Gilbert immersed herself in the columns and reviews of the 1940s New York theater world.
When I mentioned in our conversation that there seemed to be many authors in this season's lineup using history to tell story, Levy agreed perhaps several are working on putting history into context.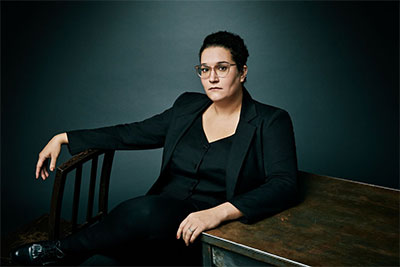 "I think one thing that's going on in this work, and I think it is kind of in the culture in general, is that people are questioning received knowledge. They're looking at history through a very different lens and trying to make us come to terms with some of the things that we have willfully or unconsciously ignored for so long." He adds, "There's a lot of fearlessness in these writers. They're not afraid to take on tough stuff."
During our talk on some of the commonalities in this season, we also mused on the differences, especially when it comes to tone, for example between Whitehead's Nickel Boys and Elizabeth Gilbert's City of Girls.
"It makes you realize how complicated the world is," mused Levy on those specific novels, but perhaps also this season's lineup in particular and the wonder of reading all together forever. "There's a lot of suffering; there's also occasionally some joy and pleasure. I guess you can't have one without the other. You've got to have both."
—TARRA GAINES