Standing six-foot-six, sporting a luxuriant silver mane and beard, decked out on formal occasions in flamboyant capes, he turned heads from Texas to New York. A lover of opera and theater, he amassed thousands of books, renderings, models and other items documenting centuries of theatrical design–now a calling card of San Antonio's McNay Museum of Art.
To a generation that has come along since his death in 2001, though, the lifelong San Antonian is only a shadowy figure. The McNay returns him to the spotlight with Robert L.B. Tobin: Collector, Curator, Visionary.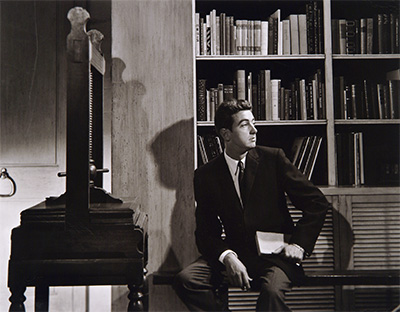 The show, running through April 26, aims to re-introduce Tobin to museum-goers, says R. Scott Blackshire, curator of what's now called the Tobin Collection of Theatre Arts. Drawing mainly on the 12,000-piece collection, the show features key works that helps tell Tobin's story–from a 1642 etching of an opera design to a costume worn in the 1970s by opera star Beverly Sills, from Ballets Russes costume drawings to the model of the set for the 1952 premiere of Gian Carlo Menotti's Amahl and the Night Visitors.
The show weaves in photographs showing him not only at home, but in public in his element: escorting Lady Bird Johnson to the opening of San Antonio's HemisFair in 1968; lecturing on theater design as a painting from his collection towers behind him; pausing during a McNay show while wearing a jacket that's as splashy as the costumes on display. Meanwhile, Tobin's own words shed light on his goals–the prime one being to show designers at work creating theatrical magic.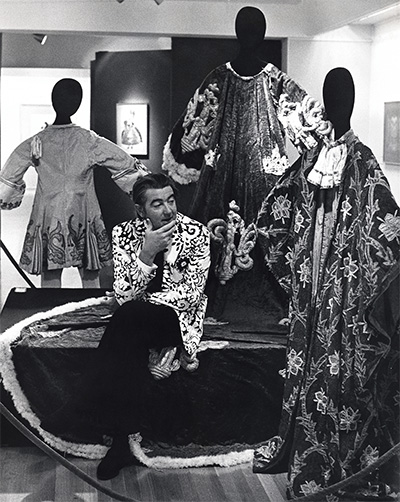 "I have an intense desire to see theater artists recognized on the same level as visual artists," Tobin once said. He began collecting theater-design artifacts, Blackshire says, when they were hardly considered worthy of preservation and study–hence the word visionary in the show's title.
Tobin's parents set him up for his lifetime passion. Edgar Tobin, a World War I flying ace, founded an aerial-mapping company that served oil companies and made his family wealthy. Margarett Batts Tobin, who helped found the McNay and the San Antonio Symphony, instilled a love of the arts in the couple's only child, born in 1934.
"When he was a youngster, his family would listen to the Metropolitan Opera broadcasts on the radio," Blackshire says. "In advance of the broadcasts, he would make little sets out of cardboard and found materials, and make little characters.
"Then he'd learn the story of the opera. While the opera was on the radio, he would act it out with his sets and characters, and entertain the family and friends. He was maybe 10, 11 or 12. He was precocious in all the right ways."
Tobin enrolled in UT Austin to study theatrical design. But his father's death in a plane crash forced him to drop out after a year and help run the mapping business. His brief time at UT nevertheless yielded a landmark event: As former curator Linda Hardberger tells the story in a video documentary, the university library refused to let Tobin check out a couple of rare books, provoking him to track down a dealer and buy copies of his own. With that, the young theater buff evidently found his mission in life.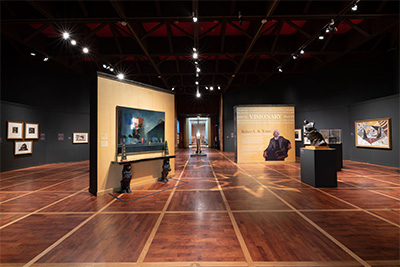 The McNay show includes an item on display for the first time: a model for an unknown play made by Tobin himself, maybe during his year at UT. It stands near an artwork owned by Margaret Tobin that fascinated her young son: Russian artist Leon Bakst's costume design for Marina, a character in Modest Mussorgsky's opera Boris Godunov.
"Seeing that in his mother's library kept drawing him into the world of theater," Blackshire says. "He was mesmerized by this woman in this beautiful black and white gown."
The model of a set for Hans Werner Henze's The Young Lord, staged at New York City Opera in 1973, depicts a wintry outdoor scene occupied by one character: a silver-haired and -bearded man representing none other than Tobin. Yes, he played a silent walk-on role in one performance.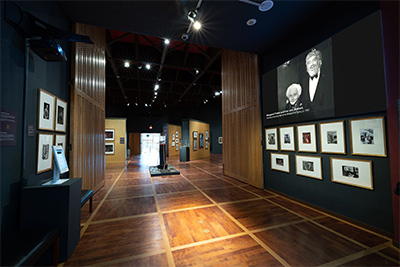 The show also showcases Tobin and his mother as opera benefactors. From Tobin-sponsored Metropolitan Opera productions come design drawings and actual costumes–including those worn by Sills in The Siege of Corinth and the famously compelling soprano Teresa Stratas in Alban Berg's Lulu.
A rendering of the set for a Spanish king's study looks back to a production the Tobins underwrote for HemisFair: the first U.S. staging of Giuseppe Verdi's full-length, five-act Don Carlo. That was newsy enough that the New York Times sent prominent critic Harold Schonberg, who concluded his review with a salute: "The production was made possible through Mrs. Edgar Tobin, Robert L.B. Tobin and the Tobin Foundation. They should be exceedingly pleased with the results."
-STEVEN BROWN