Houston native and Levantine Emerging Artist Award winner Trey Edward Shults' Krisha screens on Nov. 14 at the MFAH.
---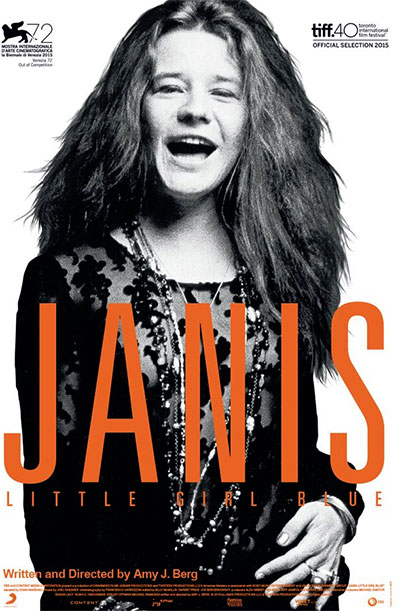 Houston Cinema Arts Festival Highlights
Houston Cinema Arts Festival offers over 60 films and events Nov. 12-19 at several local venues, including the MFAH, Sundance Cinemas, She Works Flexible, Project Row Houses, Asia Society Texas Center, Aurora Picture Show, and more. Highlights include all the space based programing of CineSpace, which features the CineSpace contest, installations, and a spotlight on Filipino cinema. Notable celebrities include Richard Linklater, Luke and Owen Wilson, Kid 'n' Play and Houston native Trey Edward Shults, who will receive the Levantine Emerging Artist Award for Krisha, the hit of SXSW 2015.  As always, because this is a Cinema arts festival, expect films on dance, theater, visual art, literature, and even architecture. Look for all kinds of Texas talent in this year's programming as well. Editor-in-Chief Nancy Wozny visited with HCAF artistic director Richard Herskowitz on this year's line-up.
The opening film sets the tone of the festival for me. Why did Janis: Little Girl Blue  snag the opening night spot?
I knew I wanted this for opening night as soon as I saw it in Toronto.  It's a remarkable new film about a Texas-born musical legend, the great Janis Joplin. The director, Amy Berg—an Oscar nominee for Deliver Us From Evil—has become one of our most important documentarians. We've invited another great musician from Port Arthur, Bun B, who's one of our board members, to moderate the Q&A with Amy Berg. There is a lot of Texas in this year's festival, including another biographical film about Doug Sahm, a Texas musical great whose career took off in San Francisco (Sir Doug and the Genuine Texas Cosmic Groove). We are foregrounding rising Texas talents this year, including Trey Edward Shults, Katie Cokinos, and Patrick Wang, and bringing back Richard Linklater for his biennial visit. So, you're right, the opening night selection is setting the tone for the week.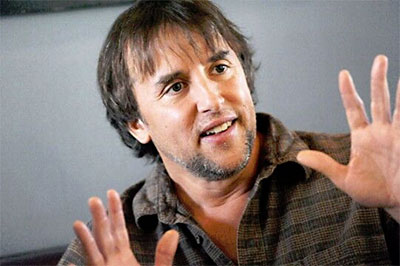 Houston is embracing its legacy as a space place considering the recent premiere of HGOco's O Columbia. How did the CineSpace competition take shape?
We've talked for years about introducing some kind of film competition. Dan Jacobs of NASA approached us with the idea of jointly launching a competition in which filmmakers would be asked to employ NASA space footage, and we jumped at it. Patrick Kwiatkowski, our board member who ran an annual film competition for Microcinema International, became the Starship Commander of this project, and helped us devise the guidelines and much more. NASA pitched in very generous prizes, Richard Linklater agreed to be the judge, and we ended up with 194 entries, from which sixteen finalists were selected for screening on Nov. 13. That night, the three top prizewinners will be announced, and attendees will vote on an Audience Prize. In the course of the year, I decided to build on CineSpace and make it a central theme in our festival, as we did with "street photography" last year.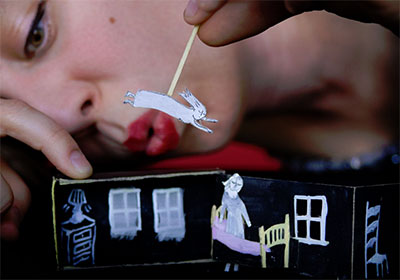 What's the most experimental event/film at CineSpace?
"Cinema on the Verge," the section of our festival that highlights experimental media and installations, is outer spacey this year. We have space-themed video, animation, drawing, and photographic works by five artists: Jeanne Liotta, Laura Heit, Julia Oldham, Kelly Sears, and David Janesko. That will fill the She Works Flexible Gallery behind Brasil. Laura Heit's piece, titled Hypothetical Star, is a three-dimensional animated sculpture—hard to describe but not to be missed. Heit's Matchbook Show performance, which was a big hit at the Aurora Picture Show a few years ago, is coming back with new playlets and animations. Jeanne Liotta and Julia Oldham also have installations on view and screenings in our schedule, and Liotta's program at the Menil on Nov. 16 supplements her own work with masterworks by Joseph Cornell, Hollis Frampton, and other artists inspired by the cosmos.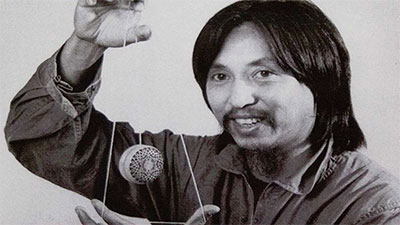 Houston offers many diverse film festivals, but I don't recall ever seeing a Filipino festival. What distinguishes Kidlat Tahimik's work?
Kidlat Tahimik is a central part of our CineSpace programming this year. He is considered to be the "father of the New Filipino Cinema." When he emerged in the late 70s, Werner Herzog, Les Blank, Fredric Jameson, and other influentials enthusiastically embraced him, and his film The Perfumed Nightmare became an international sensation. Besides its incredible ingenuity, humor, and political insight, a fascinating aspect of that film and its follow-up, Who Invented the YoYo? Who Invented the Moon Buggy? was their fascination with NASA, and a playful determination to create a Third World counterpart. Tahimik says that a pilgrimage to Houston has been a lifelong dream.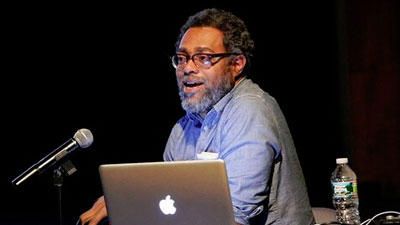 Part of any HCAF experience is discovery, learning about artists who might be new to us. Can you give us a crash course on Arthur Jafa's work?
Arthur Jafa is one of our great cinematographers (Daughters of the Dust, Crooklyn), and also is a brilliant theorist on black aesthetics. I heard him speak nearly 30 years ago, and I will never forget the impact of his insights and poetic delivery. People will tell you this all the time about encountering AJ. I'm thrilled that we're bringing him to show work at Aurora and give a lecture/screening at Project Row Houses' Eldorado Ballroom, in collaboration with those two organizations.
HCAF is best known for events that combine film and performance, and often in unexpected ways. Point us to an example of a clever combo.
Well, besides Laura Heit's ingenious animated matches, there's the costumed live performance and media installation that Kidlat will add to his screening of The Perfumed Nightmare at Aurora. Kid 'n Play don't perform much these days, but when we landed them for a 25th anniversary screening of House Party, we asked them if they would re-enact the "rap battle" from House Party at our Cinema Arts Celebration Saturday night at Brasil, and they agreed! They'll join their friend, DJ Patrick Reed, who will be spinning records for us all night.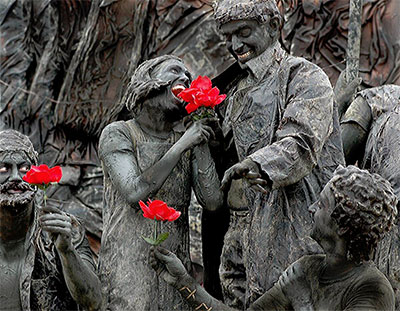 Last year, the theater films got away from me, so this year I looked specifically for films related to theater. What caught your attention in Fringe Story (Israel) and Ash and Money (Estonia)?
These were both important international fringe theater groups (Orto-Da of Israel and Theatre NO99 of Estonia), which were challenging their home country's political systems and dominant ideologies. We're getting the companies' directors here for their screenings and a conversation on the subject of experimental theater and politics.
There is usually a gaggle of sneak peeks at big films, and then a serious experimental track. What's the middle ground this year?
The many narrative and documentary features about a wide range of art forms that are the heart of this festival are in that middle ground. Films about literature (The Kindergarten Teacher, Blind), visual art (Almost There; Peggy Guggenheim: Art Addict; Golub), music (The Winding Stream: The Carters, The Cashes, and the Course of Country Music; The Jones Family Will Make a Way, etc.) and film (A Woman Like Me).
I was happy to see the collaboration with the Architecture Center Houston this year. This series feels new, but you tell me how it came to be.
The Architecture Center has been doing a film festival for several years, and their programmer, Ned Dodington, approached me about collaborating. I suggested we join forces and give architecture a bigger place in our festival program. The festival gains the help of their crew and access to their conveniently- located center near Sundance Cinemas. Together, we're bringing the wildly innovative architect Eugene Tssui, who is the subject of the film Telos: The Fantastic World of Eugene Tssui.
I'm happy to see Texas film artists getting some love. Patrick Wang stood out for many reasons, perhaps because his story as a Burmese-American film director, writer, economist and actor seems like an only-in-Texas kind of story. How did his work stand out for you?
I was one of many indie filmgoers who fell for the rich characterizations and staging of his In the Family a few years ago; Roger Ebert was another big fan. His new film The Grief of Others is even stronger, and it came out of a strong collaboration between Wang and novelist Leah Hager Cohen.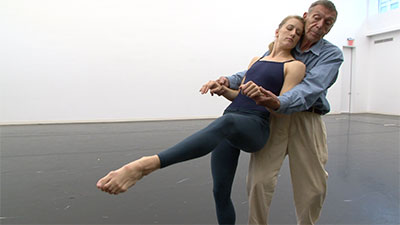 The great American choreographer Paul Taylor has an interesting history with Houston in that when Houston Ballet premiered Taylor's Company B at the Kennedy Center in 1991, it launched Taylor into ballet world. What drew you to Kate Geis' Paul Taylor: Creative Domain?
What drew me to Creative Domain is that it's an in-depth examination of the production of a single dance. I find this so much more interesting than a simple overview of this artist's career, and so illuminating about his creative process
How did Jack Walsh's Feelings are Facts: The Life of Yvonne Rainer end up on your radar?
I've always been fascinated by the Greenwich Village avant-gardes of the 1960s, and have long been aware of her importance as the co-founder of the Judson Dance Theater. Look up on YouTube Rainer's Trio A, which made quite a sensation. I got to know Yvonne herself when she left dance for a couple of decades and concentrated on experimental filmmaking. Now, she's circled back to choreography, collaborating often with Mikhail Baryshnikov, and the film covers the full range of her artistic biography. Jack Walsh will be here to present it.
Point me to a don't-miss film that I might easily miss?
Almost There is one of my favorite art docs of the past few years, and it's about an outsider artist and the complicated ethics of his relationship with the filmmakers. It's funny and surprising and its very magnetic co-director, Dan Rybicky, will be here, along with one of its producers, Gordon Quinn. It's part of our tribute to the great activist documentary film collective, Kartemquin Films, maker of Hoop Dreams and other classics, that Quinn co-founded.
What's your best advice to a first time HCAF goer in terms of navigating the festival?
Go to the website and click on the "Highlights" slides on the main screen. Each one leads you to the various threads that run through the program—live performances, CineSpace installations, films about the arts, etc. They will help you see the paths that you may choose to follow based on your interests.
—NANCY WOZNY