For a while, many dancers and choreographers had no other outlet: The pandemic shutdowns cut them off from live audiences, so they showcased their work to online viewers on video. Dance Source Houston picked up on the material, presenting a night of dance on film when it brought in-person crowds back to its Barnstorm Dance Fest in 2022.

At this year's Barnstorm, running June 6-10 at MATCH, film will join the mainstream. Each of the three programs will alternate filmed performances and live ones.
"Obviously, dance on film is its own part of the discipline," says Mollie Haven Miller, Dance Source's executive director. "So we're keeping that as part of the festival and happy to have that new element."
She notices an evolution from the 2022 films to the ones in store now. Last year's, mostly shot during the lockdown, tended to be "very introspective," Miller continues. "There were a lot of themes of isolation and separation, and rightfully so. It does feel like this year, the work is more reflective of where we are right now"—in other words, not so isolated. "Thank goodness!" she adds with a laugh.
Just as Dance Source Houston aims to serve the area's dance community, Miller says, so does Barnstorm, which the group launched in 2015. "Our goal is not only to provide dance makers with the opportunity to present and showcase their works, but to share with local audiences the vast range of dance that's available here in Houston," she says. A sprinkling of guests from outside the area will broaden the horizon.

This year's Barnstorm will feature 19 works performed live, with about half being premieres, plus nine on video. Styles will range from modern and contemporary to Kandyan—a Sri Lankan form—and tap, Miller says. Nia's Daughters Movement Collective, NobleMotion Dance and TranScend Motion will take turns on stage.
After-performance Q&As with the artists will let viewers "dig into whatever questions they may have about the meaning of the work or a particular dance form," Miller adds. "The audience can walk away feeling like they have a new understanding of what dance can be and what dance can look like."
Each Barnstorm program will be anchored by a 15- to 20-minute work by one of Dance Source's three artists in residence. During the nine-month program, Dance Source supplies the aspiring choreographers with rehearsal space, mentoring in such topics as production management and career development, and a stipend.
Loren Holmes, a Beaumont native who launched her dance career in Houston in 2011, will present Mother, May I? Part of a larger project focused on the lives of Black and Brown single mothers, the work is "particularly important to me because I am a single mother," she says in a statement.
"Noticing the disparities in everything from resources to how we might be treated during pregnancy and postpartum led me to this work," Holmes continues. "Historically, many women of color were forced into single motherhood, and I am using this work to also shed light on that reality and share those stories."
Tempest McLendon, trained in dance at the University of Houston, will look at sleep, dreams and the senses in dih-loo-zhuhn. Rehearsal-studio improvisations by her and the dancers will help generate the work's choreography.
"I have always dreamt very vividly," McLendon says in a statement. She thinks dreams offer "a subconscious message that can serve as an important tool to learn from in your conscious state. My family, friends and I bond by telling each other our dreams and looking up words in a dream dictionary. …  I am excited to be able to explore a personal topic that I have held close since I was a child."
The third artist in residence, Keeley Dunnam—who holds dance degrees from Sam Houston State University and the University of North Texas—drew inspiration for her
Into the
Shimmer
from the science fiction movie
Annihilation
,  the story of a journey into the mysterious region near the site of a meteor crash. The movie grabbed her with its "sense of adventure and mystery, the unknown of a new environment, and the surreal and psychedelic properties" of what the explorers encounter, Dunnam says in a statement.
The rest of the works showcased in Barnstorm come from 70 submissions by choreographers from the Houston area and beyond. Because variety is one of the festival's calling cards, Miller says, it assembled a curatorial team with diverse backgrounds and experience: Jennifer Sommers, director of the Houston Ballet Academy; Lavanya Rajagopalan, founder of the classical Indian dance company Silambam Houston; and Armando Silva, a former member of Dallas Black Dance Theatre and now acting executive director of MECA, a multicultural arts-education group in Houston.
"We realize that there will never be a perfect panelist who knows all dance styles," Miller says. Hence the range of backgrounds. "Where one panelist may not have as much understanding, someone else on the team is able to inform the conversations. It's a nice give and take."
One choreographer new to Barnstorm is Lauren Serrano, a NobleMotion member who has appeared at the festival as a dancer. In a solo she'll perform herself, Serrano will draw on the horse archetype—evoked with the help of a mask she designed and built—to explore confinement and freedom.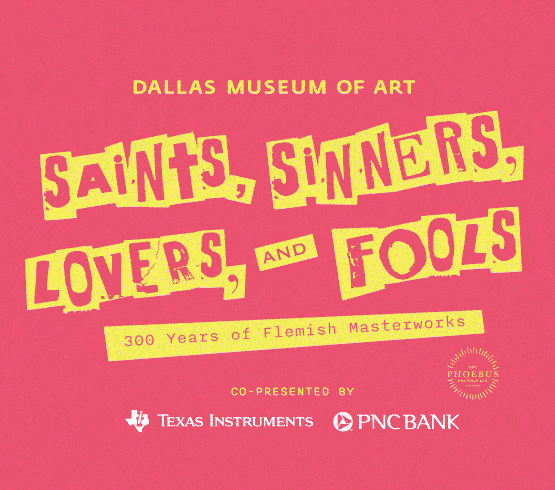 Barnstorm also will bring back a couple of choreographers from past festivals. Helanius J. Wilkins, a faculty member at University of Colorado Boulder, returns with
Untitled: With U/Truths & Implications
, a male duet focusing on notions of connection, memory and reality.
Uwazi Zamani, a Houstonian who will enter the doctoral program at Philadelphia's Temple University this fall, will offer Blacklight/The Telling of Us, a multidisciplinary work that looks back at the early years of AIDS and HIV. By drawing on  "poetry, performance, speeches, and other sites of memory Black gay beings were able to cultivate to guard against erasure," Zamani says in a statement, the work points toward a future founded on optimism rather than trauma and loss.
In dividing those and other works across three programs, Miller says, Barnstorm has to deal with practical considerations from individual works' lengths to how many performers each one employs. Ideally, though, "we try to make sure every program has a mix of genres and intensities, and both emerging and established choreographers—so that you're getting to see a snapshot of what dance is happening now. Our team likes to joke that, if we've done our jobs right, the programs feel like a really enjoyable tennis match."
Along with putting Houston's dance community in the spotlight, Barnstorm will honor two people who helped make the scene what it is today. The Giannelli Service Award, named for Dance Source founder Christina Giannelli, will go to Maxine Silberstein, the legendary dance director at the Evelyn Rubenstein Jewish Community Center.

"Maxine has been active in the Houston dance community for—I'm not even going to say a number," Miller says with a laugh. "She has been pivotal through all her work at the Rubenstein JCC, spearheading Dance Month and Houston Choreographers X6, bringing in dance companies with Jewish and Israeli ties, and providing so many opportunities for local choreographers and local dancers."
The Dance Source Houston Artistic Honoree will be Rathna Kumar, who founded Texas' first classical Indian dance institute, the Anjali Center for Performing Arts, in Sugar Land in 1975, and helped launch the Indian cultural organization Samskriti in 1995. Kumar has remained influential ever since as a choreographer, teacher and organizer.
"She has cultivated a robust community for Indian dance, and brought it to the attention of our city," Miller says. Nowadays, "there are multiple classical Indian dance companies throughout Houston. Rathna and her organizations did a lot to lay the groundwork for that."
-STEVEN BROWN