Anne Windfohr Marion's life story has the makings of a Lone Star legacy. Recognized as an oil heiress, rancher, horse breeder, and business executive, her philanthropy included support for the arts as well.

Modern Masters: A Tribute to Anne Windfohr Marion at the Modern Art Museum of Fort Worth, on view Oct. 23 through Jan. 8, 2023, makes visible Marion's attributes of boldness, generosity, and vision, exhibiting 80 works by 47 artists. A press release from The Modern recognizers her as "one of  [the museum's] greatest patrons."
Reflecting on Marion's legacy, Modern Masters curator Michael Auping, the Modern's former chief curator, says, "I was in the museum profession for almost 45 years, and I've worked with a lot of wealthy patrons, but I've never worked with anyone like Anne Marion. I was really lucky that I worked for a woman who had so many facets."
Marion, who died in February 2020 at 81, was, among numerous identifiers, the fourth generation of the renowned Four Sixes Ranch family. She and her husband, John L. Marion, founded the Georgia O'Keeffe Museum in Santa Fe, New Mexico, where she served as chairman for 20 years. Marion also served as a director on the board of the Kimbell Art Foundation in Fort Worth for nearly 40 years, and spent as many years overseeing operations of Burnett Ranches. She was inducted into the National Cowgirl Museum and Hall of Fame in 2005.

­­­
Influenced by her mother, Anne Valliant Burnett Tandy (known as "Big Anne"), who was an art collector in her own right, Marion followed suit and became involved with the Modern in the mid-to-late1970s. She began collecting modern and contemporary art in the '80s, starting with Abstract Expressionism, which she recognized as one of the most significant art movements of the post-war era.
Established in 1892, the Modern Art Museum is the oldest museum in Texas and is currently housed in an impressive building designed by world-renowned architect Tadao Ando as part of the museum's 2002 $65 million expansion, for which Marion was the driving force—just one of the many initiatives she was involved in that brought the Modern national and international recognition.
Modern Masters traces Marion's support of the museum over almost 50 years, the highlights of which include three distinguished works from the patron's Abstract Expression collection, gifted to the Modern posthumously and seen together for the first time: Arshile Gorky's The Plow and the Song (1947), Willem de Kooning's Two Women (1954–55), and Mark Rothko's majestic White Band No. 27 (1954). Additionally, the exhibition includes a major group of drawings, paintings, and prints by Jackson Pollock, purchased by the Modern in the mid-1980s.
The exhibition also highlights the museum's collecting interest as it transitioned to Minimalism, which can be seen in pieces by David Smith and Ellsworth Kelly. In support of the focus on Minimalism, Marion was instrumental in the museum's acquisitions of iconic works by Carl Andre, Agnes Martin, and Richard Serra.
The story of Marion's impact on the arts wouldn't be complete if it didn't include photography.
"The photography came about when I proposed that the museum start collecting photography," says Auping. "There were almost no photographs in the collection, which, I was told, was because the Amon Carter had a great collection of photography—which they do. But their collection didn't take into account how photography had morphed into performance art and documentary-style conceptual work which started taking place in the early '70s. I suggested to Anne that we could start our collection from the point of 1970."
Auping recalls multiple times when Marion's generosity exceeded expectations while also matching her values.
"If Anne believed in something, she would ask you how much you thought it would cost, and then she would double it."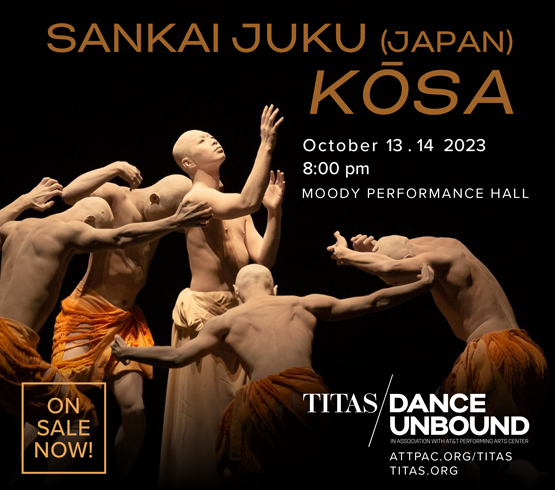 As a result, exhibition visitors have the chance to see major photographic works, acquired with Marion's support. For example, a series of Bernd and Hilla Becher signature industrial typologies, Nic Nicosia's untitled vignettes, Hiroshi Sugimoto's captivating stage and screen silver gelatin prints, and Carrie Mae Weems poignant kitchen table scenes, among many others including photographs by Gilbert & George, Sally Mann, Yasumasa Morimura, Richard Prince, Thomas Ruff, Thomas Struth, and William Wegman.
Marion's gifts, both tangible and ephemeral, solidify her legacy in Texas and beyond. Modern Masters is a testament to her commitment to art, its audiences, and the histories and futures of both.
—NANCY ZASTUDIL