Kibbutz Contemporary Dance Company performs October 27 & 28 at Dallas City Performance Hall.
Photo by Eyal Hirsh.
---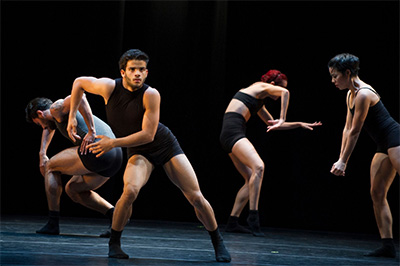 Dallas dance-lovers are proud that a dance-centric presenter like TITAS Presents exists in their city—and they should be. Executive Director Charles Santos is famous for his eye for up-and-coming troupes, as well as showcasing international groups. The outstanding TITAS season includes Momix, Ballet Hispánico, Kibbutz Contemporary Dance Company, Malpaso Dance Company, Compagnie Hervé Koubi, Lucky Plush, L.A. Dance Project  Alonzo King LINES Ballet and Parsons Dance Company, along with Command Performance in May.  A + C editor in chief Nancy Wozny visited with Santos on the new season and his spot-on curation process.
How would you describe the experience of putting together a season? I imagine it must be one of the most creative things that you get to do, but I'll bet it's tricky, too.
Finding dance companies is never the problem. The game is seeing the big picture: what kind of season are you trying to build? What will your audience love? What will challenge the audience? You need to  make sure you have a mix of American and international artists; and finally at the core of each selection is artistic excellence. This is what curation is all about. It's about finding the best work out there that fits your vision and making it happen.
I am a bit of an Israeli dance freak, so I'm very excited to see Kibbutz Contemporary Dance Company returning to TITAS. After attending International Exposure two years ago I have a broader sense of what's going on there in terms of an Israeli aesthetic. How do you feel Rami Be'er's work at Kibbutz fits into that?
Israel consistently produces great artists. Rami's work has always intrigued me. I find his work to be full of abandon. The choreography and the dancers do not hold back. There's lots of risk in the work and the movement, and I love that. The Metroplex has a significant Jewish population and we are always happy when we bring international companies that speak to communities that we serve. The bottom line is that I love the company, the choreography, the dancers and their lighting. The audience is going to love them yet again.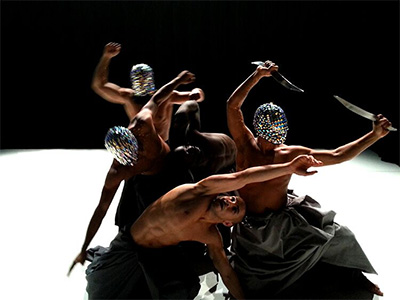 Seeing Malpaso Dance Company on the line-up made me jump for joy! I met this company at Jacob's Pillow and am happy to see they are continuing their Texas rounds in Dallas. They were a huge hit in Houston and Austin. What drew you to this troupe?
This is a good company. I'm especially happy that they are coming from Cuba. We are always looking for artists from countries that are interesting and artistically relevant. Malpaso is all that.
I had the great privilege last summer to be the scholar-in-residence giving the pre-show talks for Compagnie Hervé Koubi at Jacob's Pillow. Koubi has an amazing story, and has created a work that seems to appeal to dance lovers of all backgrounds. What were your first impressions with this company?
When I first saw Compagnie Hervé Koubi a few years ago, they were a breath of fresh air. Hervé's work is amazing. These are hulking men, not the typical dancer bodies most of us are used to seeing. The work incorporates all the street dance moves that these dancers do in Algeria within a beautifully-structured choreography. The tricks just happened organically in the choreography, which is not always the case with hip-hop movement. The relationship and themes that the dancers explore are so reflective of a culture very different than here in America. They are hyper-masculine men, yet they are very tender and brotherly on stage. The dancers are powerful, mesmerizing and beautiful.
L.A. Dance Project is on an upward spiral. Plus, Houston dancer and Juilliard alum Robbie Moore is with them.
L.A. Dance Project is an exciting new company. I've been waiting to present them to see if they would have staying power and they most certainly do. I love that this company has dancers at different stages of their careers, but Benjamin Millepied has assembled an ensemble of gifted movers. Now that LA Dance Project has his undivided attention, I expect great things from them.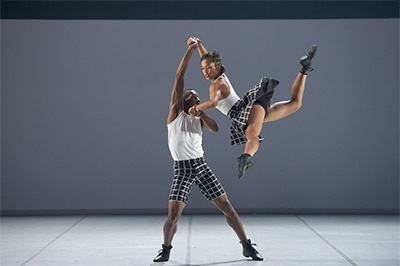 I am always looking for a troupe that's new to me, and I got that in Lucky Plush Productions.
Lucky Plush, I suspect, will be the surprise hit of the season. They are clever, funny and different from any other company in our season. In fact, they are very different from the type of companies that TITAS Presents normally brings. They are a breath of funny, fresh air. When I decided to bring them I was intrigued by the consistently strong performances of the works I've seen. Hilarious and well structured, they are succeeding in dance-theater where many others seem to be trying too hard.
How do you see TITAS's mission as reaching new audiences?
New audience members tell us that they had no idea dance was so cool and interesting. With that said, TITAS Presents endeavors to push the envelope with new companies and new performance experiences, but like all things in life it is about balance: a balance of TITAS favorites, new works, challenging works, international works. Also, in today's world it is increasingly difficult to present international companies, with visa issues becoming more and more complicated. In our field, we are working hard to keep a global perspective.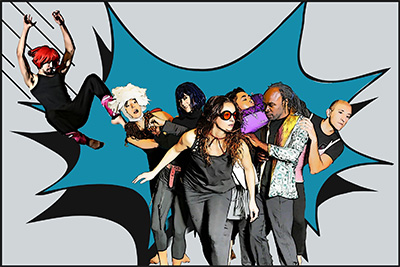 A dance community needs input from outside of its borders. How do you see the work that you bring to TITAS as a vital part of growing a dance community?
I believe it is critical for Dallas, or any city, to celebrate its local artists alongside exposure to international and national artists. It does not serve anyone to be insular. TITAS has created several projects that collaborate local and touring artists creating new exciting performances and unforeseen opportunities. Also, exposure to the world leading dance companies has a positive effect on the cultural landscape. It generates interest, donors,  collaborative projects, and a better quality of life. Dallas is really taking its place as a global cultural city and I'm happy that TITAS Presents plays a part in that identity.
—NANCY WOZNY