Curiosity drives Matt Manalo, and always has, it seems. "Everything I do in the studio is born from childhood experiences, poking around, collecting things, putting them together." This curiosity leads him to seek into the past, cast into the future, and investigate the systems that we are steeped in.

Manalo's family immigrated to the United States from the Philippines when he was nineteen, sparking what would become one of the major driving questions – what does 'home' mean? There is a duality born of immigration; a home that you were born in, where your roots are, versus the new home that you are trying to assimilate into, to find acceptance in. Manalo turned 38 this year, which means that exactly half of his life took place in the Philippines and half in the US. "And just this year, my parents sold our home in the Philippines, making the question of 'home' even more difficult. I feel like I'm in an in-between phase."
As a child in the Philippines, Manalo went by himself to galleries and museums, wondering at how the pieces were made. Once in the US, his family settled in Alief in west Houston, and soon he began to study art at Houston Community College. "Formal art education in the Philippines is sort of a class thing, it's not a given during school," he said. "When I got the chance to go wild with art, because it wasn't given freely growing up, I just went all out." He took every art class possible and worked as a studio assistant, which expanded his access to facilities and professors. He received an associates degree from HCC and transferred to the University of Houston. Manalo was accepted to the painting block, which guaranteed 24-hour studio access, a huge deal for a budding artist. Worlds began to unfold themselves.

­­­
"When I discovered Robert Rauschenberg, that's when I questioned what a painting is and what it could be." He couldn't afford new canvases, so he scavenged in the graduate students' discards, looking for things he could repurpose.  Manalo found his first collector during his time at UH in Edward Albee, a playwriting professor at The School of Theatre and Dance.
"I've just been making work ever since then. I worked in art galleries, museums, and have been doing commission work aside from my personal work."
Manalo was still seeking 'home' though. "I felt like a lone artist in Alief. I always felt like I needed a creative community. I joined a few Filipino communities, but there weren't a lot of artists." In 2019, Manalo founded Filipinx Artists of Houston, applied for a Project Freeway grant from DiverseWorks, and founded Alief Art House. Alief Art House is a shipping container in the Alief Community Garden at Alief SPARK Park and Nature Center. Manalo and other Alief creatives curate art events, hoping to create a sustainable and art-focused movement in the neighborhood.
Alief Art House has strong momentum. They are partnering with the Smithsonian on a sustainability project growing plants that can serve as food and art supplies, like pigments and ink. With help from the WOW project, a second shipping container is on the way. Manalo will partner with Ceci Norman on workshops, focusing on making knowledge available in the community.
"Stories are handed down," Manalo says, "and not everyone is active on social media. Some people benefit from in-person. We want to think about accessibility and what that means in terms of spreading knowledge." Alief Art House also received a grant from MOCA on a project tackling air quality in Alief and is working with Houston Wilderness.
I visited Manalo at his residency at
Asia Society Texas Center
, where he was working on pieces for an upcoming solo show at The Houston Center for Contemporary Craft. Many of the materials he works with are things he found at thrift stores. "Repurposing is auto-biographical," he says. One wall has shelves filled with objects made in the Philippines, which Manalo is resculpting using clay. "I'm thinking about artifacts and repatriation, the taking down of monuments, the colonial gaze, and ecotourism, which are all effects of imperialism." Manalo says it's rare to find objects made in the Philippines, so he feels compelled to get them when he finds them. "It feels like bringing them home, in a way. As well as me coming home to them."
The largest piece is 30 burlap bags sewn together, with "Settler Colonist" painted in large white letters. The bags symbolize the body as vessels of stories, experiences, and traumas. Manalo compares them to bags used to export goods and points out the Philippines main export is human resources. "I realized that even though the Philippines was colonized, I am still a product of colonization. I wouldn't be here in the US if not for colonization. I am a settler colonist. I can criticize US systems but also contribute to violence and displacement of native peoples here."
Much of Manalo's work connects to childhood and play. Life might be heavy, but play provides a necessary balance, and even joy. He installed a basketball goal on one wall at Asia Society, several feet higher than one would usually be. A stack of books sits nearby, representing personal liberation through knowledge, serving as a literal stepping stool. "Basketball was always accessible as a kid. Everyone played, there was a hoop on every corner, on trees, light poles, walls. I'm using basketball as a game to ask 'is liberation attainable?'" There is an expectation to make the goal, but also the dynamics of a team sport. It is a useful, and dare I say fun, metaphor.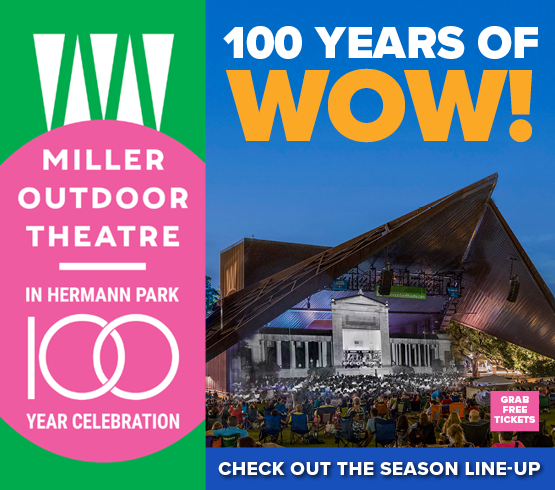 You can see many of the pieces that Manalo worked on during his Asia Society residency at his solo show at Houston Center for Contemporary Craft in Feb.11-March 23, 2023. He will also be showing work in
Grounded: An Exploration by Houston Artists of the Soil we Call Home
at The Orange Show
, on view through Dec. 31, 2022.
There are so many questions in Manalo's work. The thread of seeking is pervasive. He questions what home means, in the most personal way. But that seeking is turned inward as well, reflecting on how he exists in systems he didn't have any choice to take part in. What does home mean in a system like that?
-EMILY HYNDS