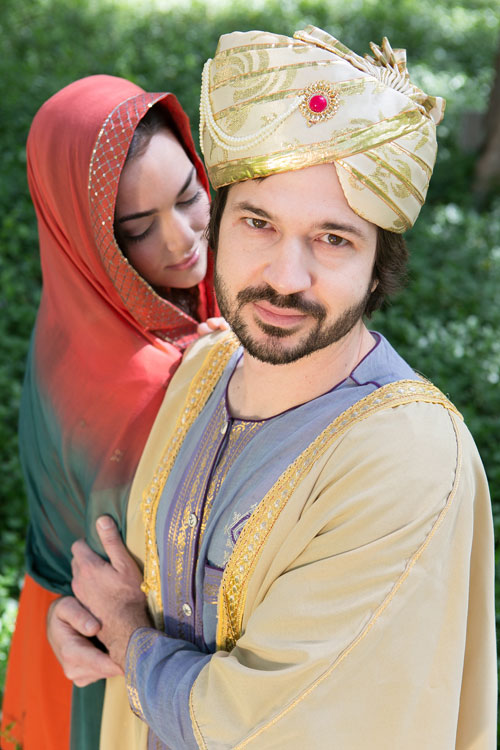 If it's summer in Dallas, discount then it's time for Shakespeare in the Park, an annual tradition for the last 42 years. This year, producing company Shakespeare Dallas is presenting three classic plays by The Bard: A Midsummer Night's Dream, Pericles, and The Winter's Tale. Performances of the popular outdoor theater series will take place at the Samuell Grand Amphitheatre in east Dallas, and at the Addison Circle Park.
In A Midsummer Night's Dream, Theseus, Duke of Athens, and Hippolyta, Queen of the Amazons, are to be married and great celebrations are to be had, but things do not go as planned. With magic, love, and hearsay abounding, this is one story that will surely capture audience attention until the very end.
Pericles, probably written in 1607-08, came late in Shakespeare's career, after some of his most powerful dramas, such as Hamlet and Macbeth. When Pericles discovers the dreaded answer to Antioch's riddle, he flees for his life straight into famine, shipwreck, love, and fatherhood. This story moves the audience through resurrection, attempted murder, and pirates before reaching a divine revelation.
The Winter's Tale is one of Shakespeare's final plays. Composed and performed around 1610-11, it joins Pericles, Cymbeline, and The Tempest in the list of genre-defying later plays that are usually referred to as romances, or tragicomedies. The play begins when King Leontes of Bohemia suspects his wife, Hermione, and his friend, Polixenes, of betraying him. When he forces Polixenes to flee for his life, Leontes sets in motion a chain of events that lead to death, a ferocious bear, an infant left in the snow, young love, and a statue coming to life.
Raphael Parry, executive artistic director of Shakespeare Dallas and the director of Pericles, took some time recently to discuss the influence of Shakespeare on modern audiences, and on the challenges with the playwright's language.
A+C:  How does Shakespeare relate to today's audiences?
PARRY: I think the themes and stories of Shakespeare's plays are timeless. The lovers in Midsummer are torn in a romantic triangle that we have all endured directly or indirectly. The loss of a loved one in Pericles that sets him on his journey balanced against his sense of duty to his country is one that has played out for many years. Fathers and daughters, quarrels with loved ones and, in the end, redemption through deep love and faith.
A+C:  Do you have a favorite Shakespeare play?
I have several favorites, as his style is so unique during his career. I am very partial to The Winter's Tale as it has all of the elements of comedy, tragedy, and spectacle. It was written near the end of Shakespeare's writing career and is a true masterpiece of complexity and language.
A+C:  The authorship of Pericles has been debated. Do you think Shakespeare wrote the entire production?
I have to agree with most scholars that Shakespeare wasn't the sole author. The language and form of the first half of the play are uniquely different than the last half of the play. But I do think that Shakespeare had a hand in the early scenes and possibly worked with the collaborator. My instinct is that he was experimenting with a new form, the Romance, which would be the focus of the last plays that he wrote. There are many echoes in Pericles that resurface in The Winter's Tale and The Tempest written later. I think the second half of the play is pure Shakespeare and he was definitely interested in this form that resembles a dark fairy tale. It also has roots in the Miracle Mystery plays from the medieval period, but has Shakespeare's unique spin.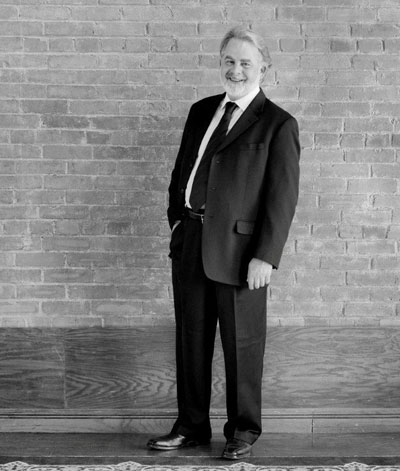 A+C:  What challenges do you have mounting Pericles?
The primary challenge I had was with the narrator, Gower, who is from the era of Chaucer. He is used as a guide throughout the play with archaic language and unusual verse form that is rarely Iambic Pentameter, which was the dominant verse form of Shakespeare's writing. I chose to transform this Chaucerian Poet of Gower into a three part muse role called Gaia, all played by females. I felt that this transformation would allow us to heighten the narration and add some spectacle and magic to move the story along with more grace.
A+C:  So you've given the story some updates?
We have made some small edits in the language and gone back to some of the original source materials of the time and lifted some songs and words to clarify the story. The play wasn't actually included in the first printing of the First Folio, as the text was garbled and corrupted by the memories from the players. It was the Second Folio that included and attributed the play to Shakespeare. A contemporary of Shakespeare's, George Wilkins, wrote a novel after the play was produced called The Painful Adventures of Pericles, Prynce of Tyre. It was from this source material that we lifted some language and song lyrics.
As far as the period that we are producing it in, it is an ethnic mash up of the locations that Pericles traveled – Turkey, Asia, Syria, Greece, the Balkans. It is vaguely late 19th century and definitely preindustrial. We essentially have created our own universe in which the play takes place. Because of the polytheistic belief system that harkens back to ancient Greece, I felt it was important to create a period that was much different to our own.
A+C:  Are you a fan of taking the plays of Shakespeare and giving them a contemporary look and feel?
I think some of the plays can support a very contemporary staging if you have the right design and cohesive vision to see it through. Shakespeare was staging the plays in a very contemporary way when he was producing in the late 16th and early 17th century. There were occasional nods to the ancient Greeks and Romans, but he also used contemporary clothes of his time. I think a play like Romeo and Juliet can be made so much stronger in a very contemporary setting. Also comedies such as Two Gentlemen of Verona can be very successful with a contemporary staging. Smart choices are required from all involved and you have to create some guidelines as a director to be clear on the rules of the universe you are creating. I have always said Shakespeare has really big shoulders and he can support a lot of things if you can justify it and make it clear in the storytelling.
–SCOT C. HART