Almost overnight, orchestral concerts went through a revolution. At the same time the pandemic forced ensembles to throw out their plans and adapt to social distancing, social-justice movements pushed them to devote more attention to women and musicians of color. Music by the likes of Florence Price, William Grant Still, Chevalier de Saint Georges and Jessie Montgomery appeared amid the Beethoven and Mozart; a more diverse array of conductors and soloists took center stage.

In the midst of that transformation two years ago, a cynic might have wondered: When things get more or less back to normal, can all this last?
It can and it has. Look at the first weeks of the Dallas Symphony Orchestra's coming season.
A woman—principal guest conductor Gemma New—will take the helm for the orchestra's first classical program, and the opening work comes from Puerto Rican composer Angélica Negrón (Sept. 15-17). Music director Fabio Luisi will lead a program devoted entirely to female composers  (Nov. 4-6) as a lead-in to the orchestra's annual Women in Classical Music Symposium (Nov. 6-9). Dead European males still loom large, not surprisingly. But a tone-painting by a living European male, Guillaume Connesson, will add another fresh ingredient—conjuring up the imaginary world of a U.S. fantasy author of a century ago (Sept. 22-24).
Why has the evolution held on? "Because we're discovering amazing works, that's why," Katie McGuiness says. Since last fall, she has been the Dallas Symphony's vice president of artistic operations, fleshing out the musical visions laid out by Luisi and the orchestra's other leaders.

­­­
'It's true," McGuinness acknowledges, that the change in mindset began as a "reaction to the social climate. There was so much pressure on artistic administrators and orchestras and arts organizations to program more diverse works and to have more diversity on the stage. To be very blunt, for a lot of people, it was initially— 'OK, I need to tick this box.' … Now, a couple of years later, we're discovering this whole, rich list of repertoire and of composers and of artists that we never discovered before. It's incredibly exciting."
As once-overlooked works and new pieces have come to the fore, McGuiness notes, some have begun making a place in the repertoire, seized on by orchestra after orchestra. The November all-female program includes a prime example: the Symphony No. 3 by Louis Farrenc, a Parisian composer, pianist and teacher of the mid-1800s. Houston's ROCO was ahead of the game on the work, playing it in 2018, and orchestras across the country—including the Houston Symphony, which recently included it in a Miller Outdoor Theatre concert—have followed suit.
"It's gaining traction," McGuiness says. "When I brought the idea to Fabio, he didn't know of her. He immediately fell in love. It's like Beethoven."
That same November program includes another work that is "now definitely finding its way into the canon," McGuinness says. It's the Piano Concerto in A minor by Clara Schumann—wife of 19th-century icon Robert Schumann, but celebrated from childhood as a virtuoso pianist.
She completed her Piano Concerto in A minor as a 15-year-old, with her future husband helping with the orchestration. His concerto in the same key overshadowed it, but "it's a stunning concerto," McGuiness says. The soloist in Dallas will be Lise de la Salle, a French pianist who, like Clara, won acclaim when young.
Some long-overlooked composers haven't progressed so far along the road to revival, and the November program turns the spotlight onto one of them. The concerts will open with
Study for Orchestra
by Julia Perry, an African-American who studied in Paris with Nadia Boulanger, the pedagogical icon who guided Aaron Copland and many others. The New York Philharmonic played Perry's dynamic
Study for Orchestra
in 1965, but by and large, applause she won in Europe "didn't equate back home," McGuinness says. Perry died in 1989 at age 55.
"Her composition technique is very polished," McGuinness says. "It's quite  intellectual—quite academic—yet very accessible." Perry's music has won over Luisi and McGuinness so much that they're considering another of her works for the 2024-25 season. (Yes, orchestras plan that far in advance.)
Today's artists will also step forward, beginning with guest conductor New. Her September program will culminate in Gustav Holst's astrological showpiece, The Planets. Blockbusters like that and Igor Stravinsky's The Rite of Spring, which the New Zealander leads when she returns April 20-22, are "perfect for Gemma," McGuiness says.
"She has a way about her on the podium—she has these big gestures," McGuinness says. "Sometimes people look at those big gestures and think they're a little too dramatic. But that makes her music-making very rich and warm and passionate." As a counterpoint to that, "behind the scenes, she's very meticulous. Every element has been thought through. … That, I think, is very enjoyable for the musicians. She rehearses with great intensity."
Music by Negrón, the Dallas Symphony's composer in residence, will open New's September concerts. Negrón's What Keeps Me Awake at Night "is an exploration of and a reflection on the creative process itself, what it feels like to be staring at a blank page, the vulnerability and the anxiety that surrounds the creative process," she said in an interview when the work premiered in 2020. The music's flow is "constantly being interrupted by new ideas. … The ending of the piece is a little bit up in the air, sustaining the idea that there is no definite conclusion or answer, just this inevitable push of moving forward."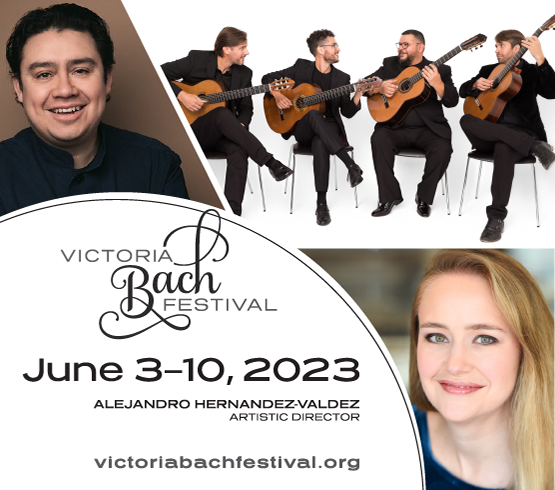 Guest conductor Stéphane Denève, the Saint Louis Symphony's music director, tipped McGuiness off to the Trinidadian soprano Jeanine De Bique, who will sing Samuel Barber's shimmering
Knoxville: Summer of 1915
(Sept. 22-24). The program also introduces the orchestra and its audiences to Guillaume Connesson, a Frenchman born in 1970.
Connesson's Celephais comes from a suite called Cities of Lovecraft, inspired by fantasy stories dreamed up by the early 20th-century writer H.P. Lovecraft. The score conjures up a seaside city of bronze gates and onyx pavements, where a pagan celebration gives way to a procession of priests wreathed in orchids.
Celephais "is very cinematic…so it's really accessible," McGuiness says. "When you first hear it, your ears can comprehend it—take it in and have an experience." She compares his music to Negrón's and Perry's.
"With Angélica Negrón, it's all about the atmosphere," McGuiness continues. "It's all about the sounds around you and how you feel in your environment while you're listening to her music. With Julia Perry, it's definitely more intellectual, more academic … but nevertheless tonal and accessible."
When it comes to more familiar fare, Luisi will conduct one program that sets Richard Strauss' tone poem Don Quixote next to Tchaikovsky's Symphony No. 5 (Sept. 29-Oct. 2) and another that features the dynamic French pianist Hélène Grimaud in Johannes Brahms' Piano Concerto No. 1 (Oct. 7-9). Two Spaniards, conductor Juanjo Mena and pianist Javier Perianes, will spearhead concerts that include Maurice Ravel's Concerto in G major and Claude Debussy's Iberia (Oct. 20-23).

Nevertheless, the push for new and rediscovered voices reaches beyond the orchestra's main concerts. When organist Cherry Rhodes comes to Meyerson Symphony Center to play a recital on its pipe organ, she'll include William Grant Still's
Reverie
alongside works by such organ-music titans as J.S. Bach and Max Reger (Sept. 25).
"Even before I got to the Dallas Symphony" last year, McGuiness says, "my goal was that we get to the point that we don't have to think consciously about programming in a diverse way. We should get to the point where these pieces become part of the canon, and when I sit down to program a concert, I think, 'Should we do a Brahms symphony, or should we do a Mahler symphony, or should we do a William Grant Still symphony?' That should become the norm."
-STEVEN BROWN