The Houston Symphony had even more on its mind this past season than scrambling to adapt to covid-19. When the group wasn't rejiggering all its concert programs, building livestreams into its programming, adapting to social distancing on- and offstage, raising money to replace lost ticket income, and the likes of that, it turned whenever it could to a separate project: looking for a new music director to follow Andrés Orozco-Estrada, who steps down next spring.

The orchestra took care of that, too. In the fall of 2022, Slovak native Juraj Valčuha—who guest-conducted a program including Beethoven's Symphony No. 2 last March—will take charge of the Houston Symphony's artistic path. As a prelude to that, he'll cap off the group's coming season May 20-22 by leading the orchestra and Houston Symphony Chorus in Beethoven's Symphony No. 9.

"We've secured an absolutely superlative artist," says John Mangum, the orchestra's executive director. Valčuha—born in the Slovak capital Bratislava, trained in Russia and France—also is "very thoughtful about the place of an orchestra in a big, diverse city," Mangum adds. "It's a wonderful combination to find these qualities in one person."

The Houston Symphony's next leader first guest-conducted the group in 2011, the year after he made his U.S. debut with the Pittsburgh Symphony. Mangum, then on the New York Philharmonic's staff, made a scouting trip to Pittsburgh.

"I was tremendously impressed," Mangum recalls. He went on invite Valčuha to the Philharmonic, and Mangum since has scrutinized him with other orchestras—including the Houston Symphony in 2018, when Valčuha's program climaxed with Richard Strauss' sonic-spectacular Also Sprach Zarathustra. Rich late-Romantic scores like those of Strauss and the less-familiar Alexander von Zemlinsky are among Valčuha's specialties, Mangum says. Contemporary works are another.

­­­

"He has a very clear, very detailed conducting style," Mangum says. "He gives the musicians exactly what they need physically—projecting the score (through gestures) to them, if you will. He also has a sound he can get—full, with lots of light and shade, sort of a European sound. … A lot of conductors can do good work with their hands and get through very tricky scores, but to actually have a (distinctive) sound is something that's unique."

When Valčuha guest-conducted in Houston last March, "the musicians…who played with him knew early on in the week that something special was happening, "Mangum says. "Many of the players spoke to me individually to express their enthusiasm." In a statement released by the orchestra, principal double bass Robin Kesselman says Valčuha "brings profound depth to a wide range of repertoire. He is nearly unique in his ability to communicate an unbelievable amount of information through his gesture."

Shortly after he takes the helm at the Houston Symphony, Valčuha—pronounced VAHL-choo-hah—will step down from his current post as music director of the Teatro di San Carlo in Naples, Italy. He won't leave opera behind, though. One of Valčuha's goals in Houston, Mangum says, is for each season to include a concert performance of an opera that "has a really richly worked part for the orchestra"—such as those by Richard Strauss. Another project: an annual oratorio featuring the Houston Symphony Chorus. Valčuha also looks beyond the concert hall.

"My main occupation…is the music. But education and community effort is something also very important to me,"Valčuha says. "We support the future of our listeners."

In Italy, Valčuha and members of the San Carlo opera devised concerts that took the musicians out into the community to perform, Mangum says. As the newcomer gets acquainted with Houston, Mangum says, he'll help spearhead projects that should resonate here.

In the meantime, the coming season will in part say goodbye to Orozco-Estrada, who took charge of the Houston Symphony in 2014. In the course of his five weekends, Beethoven's Symphony No. 5 (Sept. 17-19) will harken back to the Beethoven symphony cycle he led in 2015-17. A program featuring members of the orchestra as soloists (March 25-27) will help point up the fact that Orozco-Estrada made the final hiring decision on 25 of the current players, including several principals. His farewell concerts (April 29-May 1) will reprise a work he conducted in 2018:  Gustav Mahler's "Resurrection" Symphony, a musical embodiment of upheaval and rebirth.

"It was an overwhelming experience when he did it a few years ago," Mangum says. This time, "I think it's going to be very emotional, with the symbolism of this work—the idea of resurrection. To be doing this…after all we've been through (during the pandemic) will be a powerful experience."

Members of the orchestra will take center stage in several programs besides the aforementioned one. "We want to remind people of the level of artists we have in our orchestra," Mangum says. Big-name guests will literally play along.

As if soloing in Samuel Barber's Violin Concerto (Dec. 3-5) weren't enough of a handful, frequent guest Gil Shaham will share the spotlight with principal bass Kesselman in Gran Duo Concertante by Giovanni Bottesini, a 19th-bassist and composer remembered mainly for this virtuoso romp à la Paganini. Pianist Emanuel Ax and the orchestra's principal keyboardist, Scott Holshouser, will cut loose in the musical hijinks of Camille Saint-Saens' Carnival of the Animals (March 18-20). When the eloquent violinist Augustin Hadelich returns to lead a conductorless program (Sept. 24-26), principal oboist Jonathan Fischer will join him in Bach's Double Concerto.

The orchestra will finally unveil a commissioned work whose world premiere was delayed by the pandemic: Jennifer Higdon's Double Percussion Concerto (May 6-8). Not only will the work offer the lyricism and color that enable listeners to connect with Higdon's works immediately, Mangum says, but "you're going to have this array of percussion instruments at the front of the stage" surrounding the soloists—associate principal timpanist Matthew Strauss and guest percussionist Svet Stoyanov.

"Not only will it be musically really satisfying," he continues, "but also there's this incredible physical aspect of percussion—navigating around and playing different instruments. There will be that excitement, that visual component, as well."

Last year's George Floyd and Breonna Taylor upheavals pushed the Houston Symphony and other orchestras to put a new focus on composers from under-represented groups, and that will continue unabated. Hadelich's program will include a violin concerto by the French violinist and composer—and champion fencer—Chevalier de Saint-Georges, whose mother was a slave.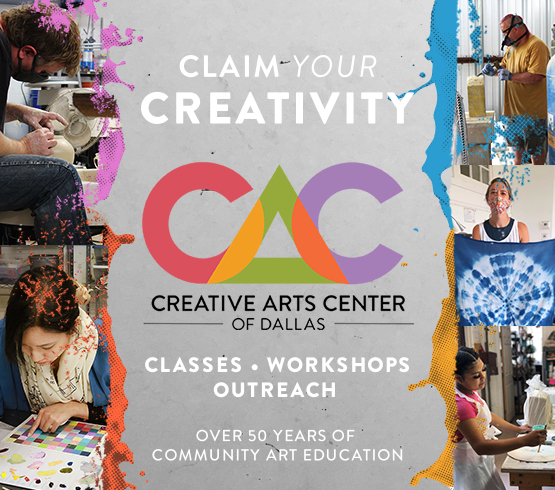 Guest conductor Jader Bignamini (Oct. 29-31) will lead Symphonic Variations on an African Air by Samuel Coleridge-Taylor, son of a British mother and Sierre Leonean father, who gained international recognition in the early 1900s. A French program (Feb. 11-12) will spotlight works by two sisters: Lili Boulanger, who died in 1918 at age 25, and her long-lived sister Nadia, who taught musicians ranging from Aaron Copland and Leonard Bernstein to Quincy Jones.

If you know all about Beethoven, or think you do, Orozco-Estrada's program devoted to him will still offer you a fresh sidelight on his life. The Houston Symphony has commissioned an orchestration of a song titled Henry: A Ballad, one of the few surviving works by the British violinist George Bridgetower.

Son of a Polish woman and a Briton who probably came from the West Indies—but at least claimed to be an African prince—Bridgetower was a prodigy who studied music with the king's encouragement and support. During a visit to Vienna, he became friendly with Beethoven, who wrote for him what's now known as the "Kreutzer" Sonata. After the two men premiered it, they had a falling-out, and Beethoven took Bridgetower's name off the dedication. Nevertheless, the violinist remains part of Beethoven's saga.

Performing Bridgetower's song will bring to life "Beethoven's connection to this extraordinary figure of the 19th century," Mangum says. "We're both telling an interesting historical story and bringing a piece to the repertoire that hopefully will catch on—and other orchestras will like to play as well."

-STEVEN BROWN