As a pandemic spring spun into summer, it seemed all the performing arts world became a virtual stage and all the men and women remote players. Yet for those Texas artists and audiences yearning for a time of live, in-person performances again, a gentle, albeit hot, summer breeze blew in one possible solution.
"Numerous studies have shown that audiences are more comfortable returning to live, in-person performances outdoors," explains Debbie Storey, CEO of AT&T Performing Arts Center, one of the first venues in Texas to bring performances back to audiences with the reopening of their Strauss Square outdoor facility.
A growing body of scientific evidence shows that spacing and ventilation can be key to staying safe during these COVID times, and you can't get much more spacious and ventilated than the great Texas outdoors. As fall approaches, we all know our lone star weather usually allows for a more comfortable outdoor audience experience in November and December than it does in July and August.
With that in mind, artists and performance companies across the state have embarked on some lovely, glorious and occasionally weird journeys to unleash live performances into the Texas urban and suburban wilds.

From a dance on Lady Bird Lake in Austin, to a variety show on Houston residential front lawns to a drive-in, election-themed concert in Dallas, to the Scottish play in the San Antonio Botanical Gardens, Texas performing artists and their audiences have headed outside to find a bit of live performance sanctuary in our virtual existence.
San Antonio's Classic Theatre appears to be the first company to make the decision to scrap their entire indoor season and make the decision to take their shows amid the flowers.
While Classic Theatre had announced Macbeth and Antigone for their 20/21 season, artistic director Kelly Hilliard Roush said they decided the two made even more sense when they made the decision to move out of their theater and into the great outdoors.
"We knew we needed to stay adaptable and creative, so the idea of 'theater-in-the-rough' was born," said Roush.
They cut their usual five-play season down to three productions: Macbeth for the fall, Our Town in February and Antigone in April. They decided to stage each show two weeks at the San Antonio Botanical Gardens' amphitheater and two at the Espee Pavilion, with minimal set, costumes & props.
"We could offer the community a way to come together by mitigating the risk as much as possible and being willing to pivot and postpone of cancel at anytime if need be," Roush said, adding, "We would go back to the beginning, to the Greeks, to Shakespeare: outdoors, masks."
About 200 miles east, Tamarie Cooper, the co-founder of Catastrophic Theatre, one of Houston's most contemporary absurdist companies, was also musing on the classics.

"I began to reflect on the history of theater and thought back to Elizabethan times, during the plagues, when the actors took to wagons and traipsing the countryside, performing for small groups of people," explains Cooper. She took the idea to co-artistic director Jason Nodler.
"I told him I wanted to do a wagon show where we brought performance to people's yards, driveways, et cetera."
Nodler, a comic book fan, dubbed these super artists who are zooming via cars, not wagons, to rescue audiences from remote, virtual performances, the Drama Squad.
From amphitheaters to neighborhood lawns across the state, the variety of outdoor venues has become as creative as the productions. The always-innovative choral music company, Verdigris Ensemble will perform a new concert, Life in Our Time, in the known performance venue Arts Mission Oak Cliff, just outdoors.
Parks have become popular venues, but then so have parking lots. Kitchen Dog Theatre in Dallas took inspiration from the resurgence of drive-in movies with Get Up, Stand Up an election-themed series of live concerts in their parking lot with the audience distancing in their cars.
Dance and movement performances have also found a new stage among the cars. University of St. Thomas Dance Program in Houston will present RE/TURN, a dance concert on the top floor of the Moran Center Parking Garage in mid-November. Last summer, Prism Movement Theatre went the distance with Everything Will Be Fine, a danced drama that vroomed into multiple parking lots in Dallas and Fort Worth.
But really no venue will likely top the miracle of Kathy Dunn Hamrick Dance Company's At A Distance dance on water.
"Stephen Pruitt, my longtime artistic collaborator, was also ready to embark on an outdoor project and suggested we put the dancers on stabilized floating platforms and let them drift down Lady Bird Lake," said Hamrick. "I'm not sure how long I sat there staring at Stephen (outside and from six feet away), before I realized that this could work, that it was, in fact, a brilliant solution to a seemingly impossible situation."
But the move to bring artists and audiences together outdoors isn't as easy as finding a park or parking lot and setting up a makeshift stage. Public spaces, especially parks, have their own safety guidelines they need to follow, along with staffing and crowd control issues. City and county regulations would be a factor even in normal times. At the time of Hamrick's launch upon the lake, Austin's Office of Special Events wasn't issuing permits, so the show became a permitless rebel dance.
Luckily, all of Dallas seemed to be behind AT&T Performing Arts Center's reopening Strauss Square, but it took much safety work including taking the venue from over 2000 capacity to 350. Storey says the planning and labor going into the venture has been worth it to "move the needle forward" to safely bring artists and audiences back together in person.
"No one had a rule book for this, so the Dallas arts community came together and took the lead. We knew we had to instill confidence in our audiences, artists, and local officials that we were moving forward responsibly. So we created a set of general guidelines and principles, which were reviewed by infectious disease experts at UT Southwestern Medical Center," said Storey.
For Classic Theatre's Roush, finding a space was part of the challenge when they first began planning in the summer.
"We started reaching out to outdoor venues around San Antonio. Some venues had staff furloughed, so they were not even able to consider working with us at this time," said Roush. "However, in June & July, we were able to connect with the San Antonio Botanical Gardens and the Espee. We started to plan ways we could work together, in a win-win situation, where we could offer the community a way to come together mitigating the risk as much as possible."
And even if an artist or company can find an outdoor venue to work with and the city and county are onboard, other national organizations might also have a say in the matter.
Prism Movement Theatre didn't go it alone when taking Everything Will Be Fine to audiences. They had presentation help from organizations like the Latino Cultural Center and Fort Worth's Stage West Theatre. Stage West has attempted to stream productions with success, but for now find themselves constrained by Actors Equity guidelines for in-person performances when producing their own work.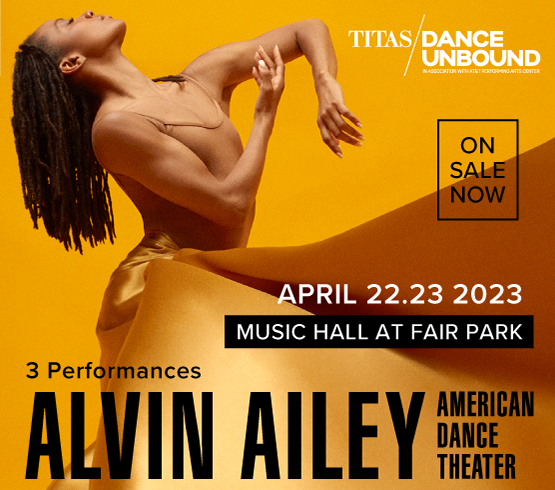 "While state and county rules would allow us to have small audiences, socially distanced, the union won't allow any work in their sanctioned houses until there are less than 5 cases of Covid-19 per 100,000 in the county. And that's just the first in a long list of expensive safety requirements," said Dana Schultes, Stage West's artistic director.
A way forward in their quest to give their audiences new performances has been to find "non-union represented group shows to present—shows not originated through Stage West."
Stage West will continue this type of presentation for the holidays with The Naughty List from Moonrise Initiative, a group of independent North Texas artists who have banded together to produce their own performance-artworks during the pandemic.
Right now the plan is to stage the family-friendly Naughty List on a large green space, likely on the Texas Wesleyan campus.
"Talking to Moonrise, they say the performers will tell the story through recorded dialogue and movement so that they can stay safe as well," said Schultes.
Once artists and companies meet and overcome the challenges of getting an outdoor production up and breathing that sweet, nature-ventilated Texas air, many have found new inspiration and creative revelations along the journey.
For Cooper, these "wagon" shows have given Catastrophic regular actors the chance to spotlight their creative range, with the Drama Squad members all contributing sections to the variety show.
"We work with so many talented artists who also write, choreograph, and compose and this seemed like a great opportunity to let them flex these other muscles while creating a diverse line-up of programming," said Cooper. Catastrophic has plans to bring the Squads back out in 2021 with all-new shows.
Exploring new collaborations and new relationships seem to be a commonality for many of these outdoor artistic explorers.
For Roush finding those new partnerships has been a welcome surprise, along with "working in new areas of town, really growing in process and communication."
Though Schultes says she hopes Stage West can go back to producing for in-person audiences soon, she says that forging new relationships has also been a highlight of the experience.
"I am happy to give a new group the opportunity. It has long been one of my personal goals for Stage West—fostering new work and independent artists," she says of presenting a group like Moonstone.
Jennifer Mabus, one of the three choreographers creating the RE/TURN dance concert also says dancing through the challenges, distant but together, has brought them to new levels of creativity.
"Instead of a traditional concert, we are collaborating on the concept, and all of our work will be interwoven into an evening-length work. I am also so encouraged by how the students and fellow faculty are all just so excited to be doing something like this, that we are all giving each other extra grace as we figure out how to create in this new venue." Mabus added, "I am reminded, yet again, of the incredible power of space on movement. The wide-open space, the sky, the campus chapel dome, the concrete, and the chipped paint of the parking lines and arrows are all inspiring the choices we are making."
Along with these creative revelations, some of the artists have found a renewed and perhaps even profound relationship to their audiences.
"This experience will go down as one of the highlights of my professional career," declares Hamrick. "Every single time we were at the lake, someone asked about the platform design, volunteered to tow the dancers, recorded the dancers on their phones, played music for them, paused on the lake, boardwalk, or hike and bike trail to watch, danced at the water's edge, remarked on our creativity, asked who we were, or thanked us for being there."
Storey says they've had "tremendous response" from Dallas audiences as most of the Strauss Square shows from dance to music concerts to a drag show have been sold out.
"There clearly is a hunger among audiences to find a way back to normal, and performances under the stars in Strauss Square has been that safe performance-zone to ease their way back."
From an audience of 350 in downtown Dallas to an audience of ten on a front lawn, Texas audiences seem to be having similar arts pangs across the state.
"Even though Catastrophic has always presented work in an intimate setting of 99 people or less, this form creates an even clearer connection and engagement with the audience," said Cooper. "We are literally 6-10 feet away. We speak directly to them and only them. And the audiences have been so appreciative of our performances. It is often a very emotional experience for all of us. There are tears and laughter at each performance."
—TARRA GAINES