Uptown Players presents Fun Home, with music by Jeanine Tesori, book and lyrics by Lisa Kron, and based on the Graphic Novel by Alison Bechdel, April 10 – April 26 at Kalita Humphreys Theater. Pictured: Adult Alison – Leslie Marie Collins, Middle Alison – Emily Truelove and Small Alison – Summer Stern. Photo by Mike Morgan.
---
Nearly 20 years ago, Craig Lynch and Jeff Rane took a look around Dallas and noticed a gap. Despite having the sixth-biggest population of LGBTQ people in the nation and a reputation as one of the country's most gay-friendly cities, no theater company in Dallas was regularly producing theater that told this community's stories.
So the two friends headed to the Trinity River Arts Center and staged Howard Crabtree and Mark Waldrop's musical revue When Pigs Fly!, which they had seen off-Broadway earlier that year. Oh, and it was a week after September 11, 2001.
"Despite it being so close on 9/11, it did so well," says Lynch. "Patrons begged us to do more and so we started our first season, which included The Last Session, Falsettos, and Sordid Lives. We quickly began to sell out shows and decided to take the plunge and become a nonprofit."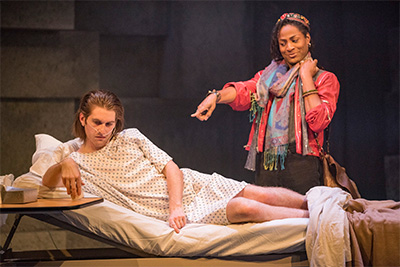 Nineteen seasons later, Uptown Players has become Dallas' only LGBTQ-focused professional theater company, which Lynch also estimates to be the largest in the nation. In 2010, the troupe moved from the 125-seat TRAC in the Dallas Market Center corridor to the 490-seat Kalita Humphreys Theater, right on Turtle Creek and in the heart of its namesake neighborhood. Uptown Players has now produced more than 60 productions in the historic venue, the only theater ever designed by famed architect Frank Lloyd Wright. Each year, the company brings more than 16,000 people through the doors and provides work to more than 200 local actors, musicians, designers, and technicians.
In a major coup, Uptown Players was the first regional theater in the United States to present the Tony® Award winner The Boy from Oz in 2014 and the Pulitzer Prize-winning musical Next to Normal in 2011, following the closing of both Broadway productions. In 2015, the company upgraded its status to a LOA/LORT (League of Resident Theaters) agreement, making it one of only a handful of such theaters in Dallas-Fort Worth. Many LGBTQ celebrities have performed on the Uptown stage in recent years, including Dan Savage, Sam Harris and Seth Rudetsky.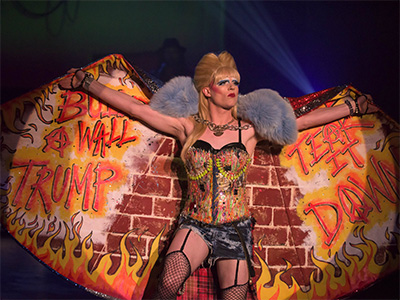 Uptown shares the Kalita with the Dallas Theater Center, and the two are currently working together to create a master plan for its upcoming refurbishment.
"We want to restore our home theater to its historic period of significance, while improving its ability to function as a modern working theater," says Lynch. "The master plan will connect the Katy Trail, Dean Park, and the surrounding neighborhoods of Uptown, Turtle Creek, and Oak Lawn to the Kalita Humphreys campus, and add additional performance spaces, making the entire site an accessible public space for all."
With an audience that's comprised of approximately 60% homosexual and 40% heterosexual patrons, Uptown's main goal is to artistically challenge audiences, strengthen cultural bridges with the LGBTQ community, and create greater positive public awareness and acceptance through the performing arts. In its 19th season, it's doing just that.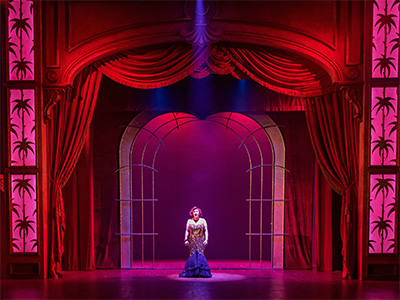 The Christmas musical Nuncrackers A-men! started things off at the tail end of 2019, followed by Broadway Our Way, which for the past nine years has been written and directed by Uptown favorite B.J. Cleveland. The annual fundraiser features beloved performers from past Uptown shows, with the twist of everyone singing songs originally written for the opposite gender.
For three weekends in April, the company is producing the regional premiere of Lisa Kron and Jeanine Tesori's Fun Home, the Tony-winning adaptation of Alison Bechdel's graphic memoir. Moving between past and present, Alison relives her unique childhood playing at her family's funeral home, her growing understanding of her own sexuality, and the looming, unanswerable questions about her father's hidden desires. Another regional premiere is the 2018 Broadway hit musical, Head Over Heels, which will run in July.  Through a plot containing usurped kingship, unlikely lovers, and gender-fluid disguises, Head Over Heels preaches unconditional love and acceptance of yourself and everyone you know, regardless of gender or sexual identity, and uses the greatest hits of The Go-Gos to do it. Sandwiched between those is the Tony®-nominated play Six Degrees of Separation, fresh off its 2017 Broadway revival.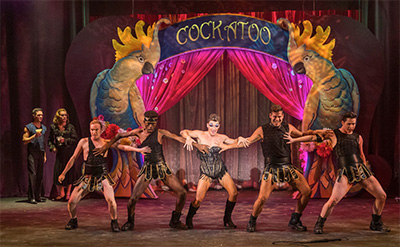 "Our upcoming season will be our 20th and we have planned several exciting regional premieres that represent the LGBTQ community's attitudes, mindsets, and perspectives about their lives and current situation," says Lynch. "Twenty years ago we thought, 'hey, Dallas needs gay theater,' and so we made that happen."
—LINDSEY WILSON