---
IMAGE ABOVE: Adam Bakri and Leem Lubany in a scene from Omar (2013). Photo courtesy Adopt Films.
---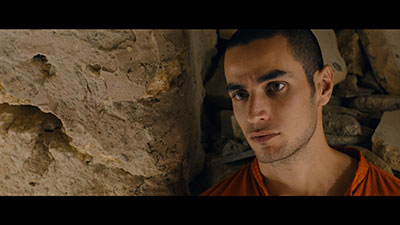 A grassroots, art-based film festival celebrating Palestinian cinema sounds intriguing, doesn't it?
For three consecutive weekends this month, film lovers have the chance to satisfy their curiosity as the Houston Palestine Film Festival, May 9-24, delivers their eighth year of increasing cultural awareness through the art of film.
HPFF executive director Sary Joudah admits that, as an all-volunteer avant-garde organization, being the one and only Palestinian film festival in the southern US isn't always easy, but is consistently rewarding.
"Our challenge, and our improvements, have always focused on expanding our reach to a wider audience with more heterogeneous demographics," says Joudah. "We address this issue by collaborating with and cross-promoting other art-based organizations and by having special film screenings prior to the film festival."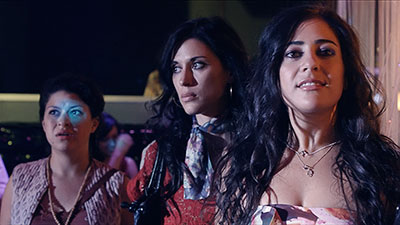 Examples of this year's expansion and collaboration include adding a third Saturday screening to the lineup and a special post-screening reception. HPFF has also capitalized on the momentum of the recent FotoFest 2014 Biennial, which focused on contemporary Arab visual media artists, including six from Palestine.
With alternate screenings at the Museum of Fine Arts Houston and Rice Cinema, HPFF attendees can fill their evening schedules with a mix of independent and mainstream feature-length and short films that explore themes of identity, exile, freedom, and artistic expression through dramatic and comedic stories of love, clashing religions, and even business partnerships.
Each year, a small group of members from the HPFF executive committee determine the lineup by screening films submitted in response to their public call for entries, keeping tabs on film trends via the Internet and social media, and staying in touch with filmmaker from past festivals. The group also keeps track of where and when Palestinian filmmakers are screened worldwide, as they tend to make a bigger splash in popular festivals such as Cannes, Sundance, Tribeca, and others in Europe.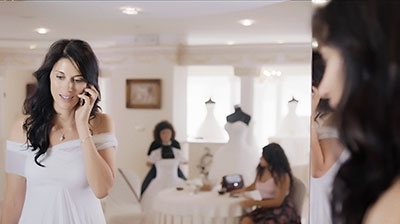 Headlining the 2014 festival is the Oscar nominated film Omar, from Hany Abu Assad, which tells the tale of a young man being pulled by the forces of love and national identity, revealing the consequences that come with staying true to personal convictions. Other feature films include Sameh Zoabi's near-future fantasy Under the Same Sun, about two business men, one Israeli and one Palestinian, who are determined to collaborate on a project within the energy industry; Cherien Dabis' May in the Summer traces the turmoil of familial and romantic love across religions; and Mahdi Fleifel's documentary A World Not Ours uses historical footage, family archives, and a touch of humor to chronicle three generations of exile in a Lebanese refugee camp.
The short films focus on the stories and situations of life in Gaza with works from self-taught filmmakers (and identical twins) Ahmed and Mohamed Abu Nasser. In a past interview with The Guardian, the two explained that although they do not necessarily consider themselves political artists, their "reality is full of politics." For example, Gaza 36 mm features the twins discussing ideological and sociological challenges and how they reconcile that with their need for self-expression, especially through the art of film. Xenos picks up narrative threads of the main character from A World Not Ours, The Power Dance offers a two-minute storyline that is open to multiple narrative interpretations, and Tarzan & Arab briefly documents the only existence of the only cinema on the Gaza strip.
According to Joudah, the topics addressed in HPFF are fundamental and relevant to cultures and societies at large, from love and relationships, justice and freedom, employment and well-being, to self-determination.
"We all seek these things," he says. "In fact, doesn't that sound like the all-American "Pursuit of Happiness?"
WATCH THE OMAR TRAILER:
NANCY ZASTUDIL