The Body is Present or Not
---
IMAGE ABOVE: Huda Lutfi (Egypt). Cactus Walk (detail), 2013. Courtesy of the artist.
---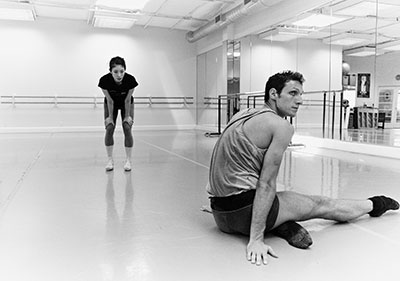 "You are such a body person," my superior said during my brief stint in academia. "I didn't know we had a choice," I snarked back.
"The body is our general medium for having a world," said Maurice Merleau-Ponty, the father of embodied philosophy. I stand by his statement, making no apologies for the dense dance lens I apply to any art form. How the body is evoked, implicated or involved in any art experience is always on my mind. This month offers a host of opportunities to question truths, myths and assumptions about the body.
There was a time when I held tight and fast to the superiority of live performance over film; The body had to be in the room. That time has come and gone. These days, I don't much care where I am seeing it: In dance, on film, in a theater or in my imagination. So where is the body in all this? Well that's where the soma meets the road; it's present even when it's missing.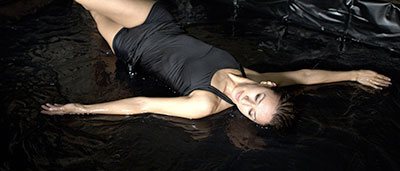 Choreographer Dominic Walsh is nowhere near giving up live performance, but he has entered the spell of dance film as he prepares to premiere Malta Kano, TX, on April 25 at Asia Society Texas Center. A collaboration with Belgian artist Frédérique de Montblanc, Malta Kano, TX  features Japanese ballerina Hana Sakai and Domenico Luciano, two exquisite, otherworldly bodies, who will appear on film and in a live performance. Knowing Walsh's highly theatrical work, I expect the mix to work well. "Film is a much more portable medium," says Walsh. "I often direct my works cinematically. Film inherently insists on directing the eye, and since I often explore narrative subjects, this feels like the natural progression." Walsh's adventures into film fit with a shift in his company model, which involves a more nimble approach.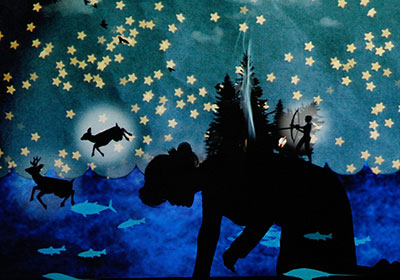 Dancer/choreographer Seme Jatib dwells in non-locality in a resourceful way. When she moved from Mexico to San Antonio, unpacking her dance life took some re-thinking. Enter danza_digital v2.0 Immersion, her interactive performance work, where she was able to explore the more non-local ways of creating work. The viewer can join in Jatib's choreographic process by manipulating a field of icons and a grid of dance film panels, created by Erik Bosse. We are free to immerse ourselves in Jatib's dancing. Although the work is best experienced enlarged on a gallery wall, one can also dance with Jatib on a laptop. "Working this way freed me from boundaries of location and geography, as well as time," says Jatib. "The online performance becomes 'live' from cyberspace. I have used the Internet as a place, platform and modus operandi for artistic experimentation and collaboration." She has performed all over Mexico, South America and the States, but this project has allowed her to embrace a more global body.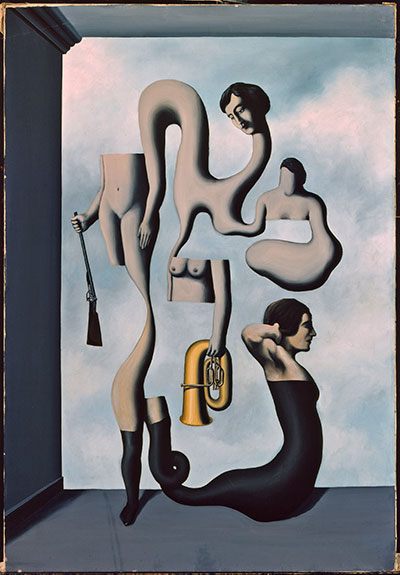 Although a forest springs out of Miwa Matreyek's back in Myth and Infrastructure, it wouldn't be quite accurate to say that she performs with her charming videos. Her gentle presence is yet another moving element as her shadow interacts with her fantastical animation, merging film and live performance into a hybrid form. The California-based artist comes to Texas this month to perform at CounterCurrent in Houston and Fusebox in Austin. Here, the body is present, but in service to the larger image. It's always a delight to see what Matreyek has in store for us, and her body is an important part of what makes it all so magical.
There are few ordinary bodies in Magritte: The Mystery of the Ordinary, through June 1 at The Menil Collection. The exhibit offers a perceptive paradise for the somatically inclined. Heads missing, noses elongated, skin modeled like wood, parts rearranged, altered and reconfigured, a virtual parade of bodily hallucinations can be found in Magritte's invented anatomy. As dancers regularly practice a kind of fictitious body to create illusions with their dancing, Magritte's work is a welcome reminder of the protean aspect of the human form and the potency of visual representation of felt experience.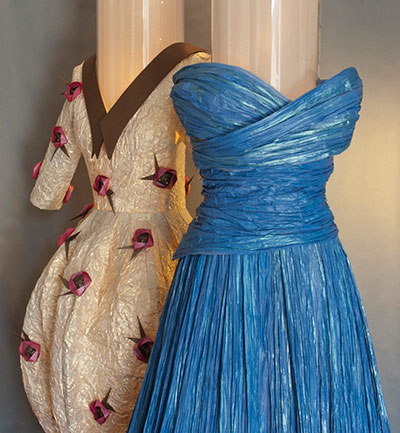 There are no bodies at all in the room for Joan Son's Time Travelers, April 5-29 at the Jung Center of Houston, and that's precisely the point. But what a rich connection between body and memory she has conjured by re-creating  paper doll dresses that she designed when she was nine-years old.
The dresses, which seem quite content to be bodyless, are displayed on lit 6 ft. Plexiglas cylinders suggesting portals of time. Son explored a multitude of paper techniques to get the right look, and indeed there is something majestic about the way these paper dresses own the room. One body is most definitely evoked, and it belongs to the artist.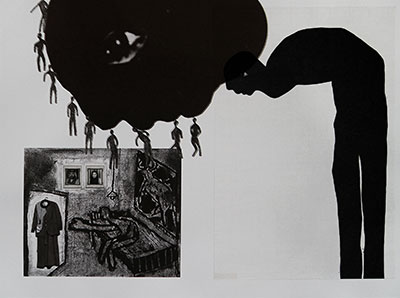 There is much to ponder bodywise at Fotofest 2014, Contemporary Arab Video, Photography and Multi Media Art, spread out over many venues in Houston through April 27. From Hicham Benohoud's disturbing self-portraits to Lalla Essaydi's textured surfaces, we see the body as a potent political canvas. Huda Lutfi's disembodied feet tempt us to stand next to her installation, Cactus Walk. But it was Sadik Alfraji's moving video installation, The House That My Father Built, that stopped me in my tracks. Watching falling bodies float through a cascade of memory, the body becomes an evocation of loss. Make sure and watch the entire six minutes, then step closer to the screen to view the portraits, the suit and large figure to witness the play between presence and absence.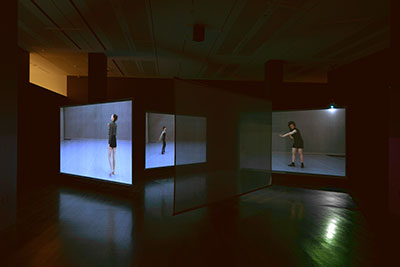 At Perception Unfolds: Looking at Deborah Hay's Dance, at Blanton Museum of Art through May 18, a new set of questions emerged. Hay asks in a collection of Thoughts on Perception, "What if every cell in body has the potential to perceive beauty and to surrender beauty, both at once, in each and every moment.?" I'd like to think the answer is "yes."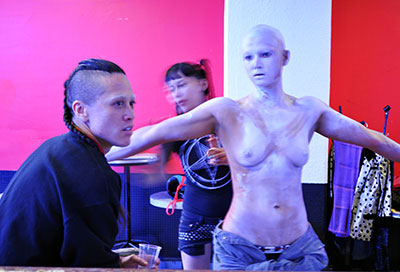 There's more coming our way to throw the body into deliciously murky territory, including Wu Tsang's Moved by Motion at DiverseWorks, through May 3. As part of CounterCurrent, the installation comes to life with a performance featuring boychild on April 12. Post body, future body, body as avatar: I'm expecting some combination of all three.
—NANCY WOZNY