Whim W'Him dancers Mia Monteabaro, Tory Peil, Jim Kent, Thomas Phelan and Lara Seefeldt in Joshua L. Peugh's Short Acts on the Heartstrings.
Photo by Bamberg Fine Art.
---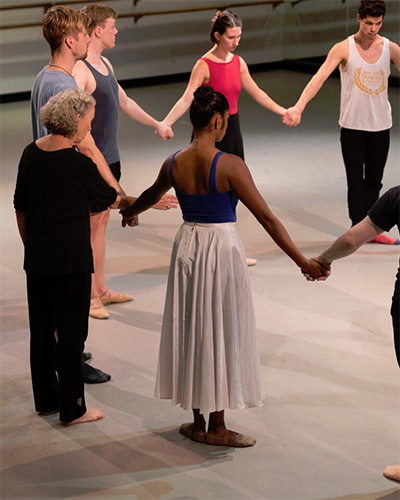 It was a total feather in my scholar's cap to have been included in the intern spoof at Jacob's Pillow this summer. And how did my dear archive interns characterize me? Hollering about Texas with a perfect Southern drawl. My Pillow peers claimed that I mentioned Texas once every 31 minutes (yes, they kept track).  It was my only retort to the "There's art in Texas?" question. Here's the thing: Our artists are on the move, performing all over the globe, proving once and for all that Texas is larger than guns, religion and lackluster presidential candidates. And what's more, artists from all parts are coming here. Coming and going is where it's at.
Joshua L Peugh's double Jacob's Pillow debut, first with his piece on LA-based BODYTRAFFIC (coming to SPA and TITAS this season), then with his Dallas-based company, Dark Circles Contemporary Dance, on the storied Inside/Out stage, had everyone wondering about dance in Dallas. Peugh divides his time between Dallas and whatever outside choreography gig he is currently working on, which have included new works for Seattle's Whim W'Him, Tulsa Ballet II and Philadelphia's BalletX to name a few. And that's not all: the company performed in New York City as part of the Dance Gallery Festival. Peugh is definitely one of the artists placing Texas on the national dance map. Regardless of his rising national profile, he still maintains a Texas presence with his fabulous company, which is a mainstay of many area festivals. And in January, Houston choreographer Dominic Walsh is also slated to set a new work on Whim W'Him, with music by the legendary Houston group Two Star Symphony.
Houston's METdance has graced the Pillow's Inside/Out stage twice, and tours more than any other contemporary company in Texas. They will perform at the Women in Dance Conference in Baton Rouge, Louisiana at the end of October.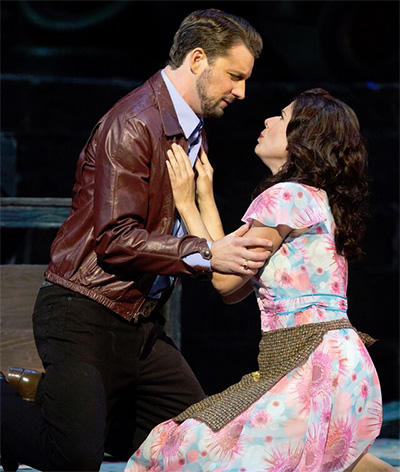 Congrats to the Meadows Dance Ensemble at SMU, who recently performed José Limón's There is a Time during José Limón International Dance Festival in New York City in October at the Joyce Theater.  And Ballet Austin artistic director Stephen Mills recently set his marvelous  Hamlet on Theater Augsburg in Augsberg, Germany.
After last summer's successful tour to Hamburg, Germany, Houston Ballet hit the road again last month to perform Stanton Welch's Maninyas at the New York City's Fall for Dance Festival, while Houston Ballet II is enjoying Northern California right now in an exchange with the trainees of San Francisco Ballet. Next summer, the company heads to Welch's homeland, Australia, with his scrumptious Romeo and Juliet.
Opera singers live on the road. HGO Studio Alum Liam Bonner just wrapped up a stint at LA Opera singing the roles of Marco in Puccini's Gianni Schicchi and Silvio in Leoncavallo's Pagliacci with another Houston-based globe trotting opera star, Ana María Martínez.
Dallas Brass maintains a mind-boggling tour schedule, as does the Austin-based Miró Quartet, which lands at Lincoln Center on Feb. 5, 2016. Keeping up with Houston's WindSync is no easy matter, as they are bringing their sassy virtuosity through their "Something about a Rose" tour, while Fort Worth Symphony Orchestra has an upcoming six-city tour of Spain in May with Midori.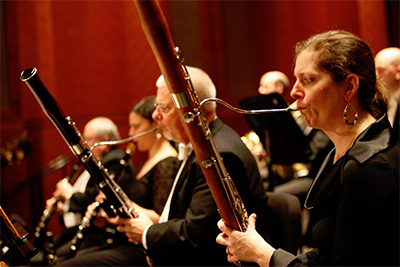 Houston's Duo Scordatura has organized their entire 10th anniversary season around a trip to Weill Recital Hall in Carnegie Hall on March 12, 2016. Duo Scordatura members Nicholas Leh Baker and Faith Magdalene Jones, along with soprano Julia Fox, will perform works by Jack Benson, Alexandra T. Bryant, Robert Jay Garza III, George Heathco, Daniel Kramlich, Jordan Kuspa and Ian Ng, all of whom have Texas connections. On that very night at Symphony Space, Houston's Apollo Chamber Players will also be in New York City as part of their Spring East Coast tour.
I just recently wandered into a gorgeous video of Lisa E. Harris singing on a gondola in Venice. Perfect timing, Ms. Harris! The mega talented Houston-based singer/artist was in Venice performing Work Songs, by Jason and Alicia Hall Moran (Mitchell Center Artist Lecture Series artists), as part of the Venice Biennale. Harris filled me in via email on her time in Venice: "I am investigating and interpreting Work Songs; essential in the African-American history in the United States, these songs sustained the lives of Africans in America who were abducted from Africa and placed into slave labor in North America. The same song style and natural variations continued to support the soundtrack of Africans in America, post-emancipation in the New World, transitioning right into the Industrial era and beyond. I incorporate song and text provided by the Morans with improvised movement, sound and piano to demonstrate a certain 'labor of love' for each audience."
You are more likely to see the legendary Austin-based theater troupe Rude Mechanicals outside of Texas. They make their Bay Area debut with The Method Gun at Z Space, Nov. 11-17, then head to CAL Performances for Stop Hitting Yourself, Nov. 19-22. After clocking in many hours behind a wheel to get to a Rude Mechs show last season, I will be able to walk to their May performance of The Method Gun at the MATCH, presented by Lott Entertainment Presents. The new Houston Series launches with alt-cabaret Bridget Everett on Nov. 4-7 as part of their "Joe's Pup" Series, a partnership with famed Joe's Pub at the Public Theatre (NYC). Allison Lott and Kathryn Lott of Lott Entertainment have designed a series to "fill a void." "We are bringing new artists from outside of Houston who wouldn't have had the opportunity to perform here if we hadn't created Lott Entertainment Presents," says Kathryn Lott. "If it already existed, we wouldn't be here."
AT&T Performing Arts Center's "Off Broadway on Flora" series continues to do an outstanding job of bringing in artists new to the state. Series curator David Denson outlines his masterplan: "One of the goals is to present lesser known, more artistically ambitious work that's relevant to Dallas audiences. I'd like to see us act as a conduit for our audience to the larger cultural conversation and also establish Dallas as a reliable stop for artists who haven't yet reached the commercial tipping point."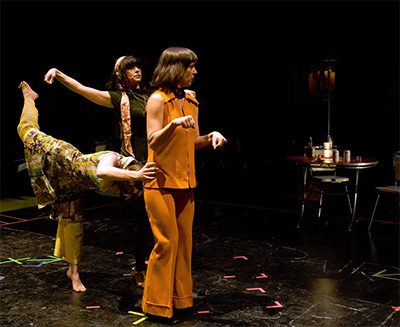 TITAS' maverick presenter Charles Santos is always on the lookout for new dance talent to bring to Texas and this season includes Kyle Abraham and upcoming performances by Akram Kham, Kidd Pivot and others. Society for the Performing Arts is also bringing to new troupes to our attention with BODYTRAFFIC (in partnership with  JCC's Dance Month), BalletBoyz, La Compagnie Hervé Koubi and Cuba's Malpaso Dance Company.
And sometimes even a theater company can go all out and introduce us to something new, like the Alley did last year with the marvelous UK-based Kneehigh Theatre. Houston's Stark Naked is bringing in Bedlam Theatre for the regional premiere of their award-winning production of George Bernard Shaw's Saint Joan, June 3-18. "Bedlam has a stripped down approach to classical material like Shaw and Shakespeare that make for a particularly intimate audience experience, which is what Stark Naked is all about," says Stark Naked co-artistic director Kim Tobin.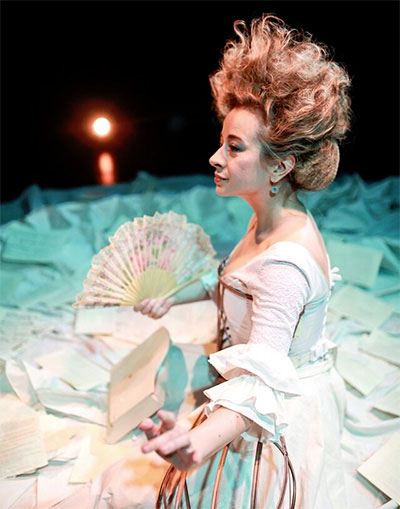 I beamed with joy when I heard that the Dallas Symphony Orchestra's Soluna Festival features a new work by Jonah Bokaer, Daniel Arsham and Pharrell Williams on May 17. Bokaer has a long history in Houston, but this will be his Dallas debut.
I thank all the Texas artists trekking about and bringing the news that art happens here, and all those taking risks bringing in artists new to us. Here's the thing: A cultural climate thrives on a two-way street. You never know who you will meet on the road in or out, or perchance floating down a Gondola in Venice.
—NANCY WOZNY