The Bridge Club, Abject Ritual, live performance, Wappingers Falls, NY 2007.
Photo courtesy of the artists.
---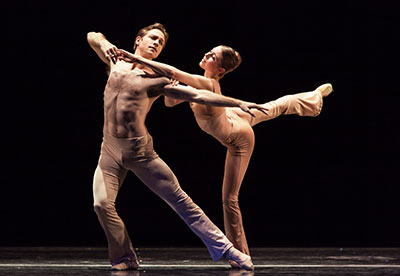 Oh how I miss the days of yelling at my children to get off  "Facespace," or "Myface," or whatever version of the name of the social media behemoth I was using at the time. Today, I use Facebook to hawk my stories, here at A + C and elsewhere. On any given day, you can find me asking, begging and sometimes groveling, for you to click on a story. There are days when even I would unfriend myself. So it goes in the arts writing world. I am a writer, editor and the delivery girl!
Besides the 24/7 sales job, nothing beats Facebook for keeping up with my favorite babies. And of course, I am never one to turn away from an adorable video of a baby with a furry creature. Why would I? Just last month, veteran A + C writer Nancy Zastudil posted a video of cats knocking things off counters smack in the middle of our deadline. Simply cathartic.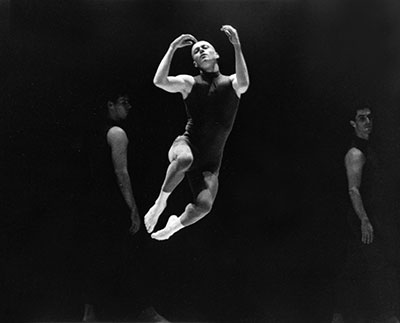 Then came the Artistic Challenge. Modeled a little bit like the ice bucket phenomenon minus the cash to ALS, the challenge requires artists to post photos of their work for five days, and then name two other artists to do the same.  The Challenge first came to my attention with Annie Strader's glorious postings of her performance collective, The Bridge Club, a performance collective that  we have covered in these pages.   As I followed Strader over the full five days, I was able to see a larger selection of her work, including her collaborations with her husband, Matt Weedman. It wasn't long before my feed was mostly paintings and sculptures by Texas artists—infinitely more engaging than "What character are you on Downton Abbey."
It started as a daily diversion—who would be posting what and naming whom, that kind of thing. What a great way for me to expand my scope. Often, people were posting older work because they were no longer making work; this was often most poignant. The Challenge revealed a kind of network of connectivity, everything from artists catching up with grad school mates, to childhood recitals. Nothing makes me happier than to see artists supporting one another.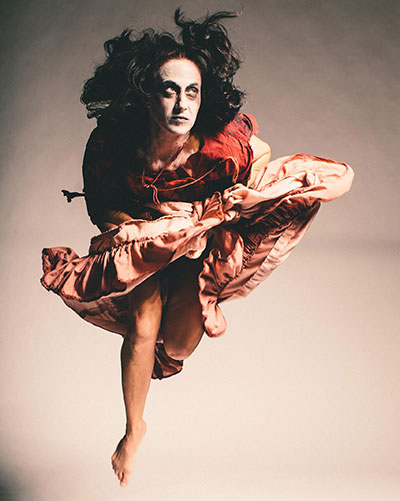 I'm not sure when it hopped from visual art to dance, but when it did, it did so in a big way. Dance is like that. The challenge charged into Houston Ballet's ranks, including the artistic staff. I was so glad to see those grainy black and white photos of ballet mistress Louise Lester at the height of her career. Retired HB artists danced down memory lane, while the current crop embraced the practice with the same discipline we see on the Houston Ballet stage. Linnar Looris took me back to his homeland in Estonia, as did Karina Gonzalez in Venezuela. The competition photos of a young Derek Dunn were simply priceless. Jessica Collado and Ian Casady posted photos from a more recent big moment, Stanton Welch's Sons de L'âme, his collaboration with Lang Lang, which premiered in Paris. Lucky for us, Houston Ballet and Houston Cinema Arts Festival will be screening the film as part of Movies at Miller Outdoor Theatre on May 8. So much of the history of this company was  revealed through all these postings, not only from past dancers, but the early careers of the the current batch. When they take the stage this month to dance new works by Stanton Welch and Mark Morris, along with Kylián's Svadebka on May 28-June 7, I will be watching with more informed eyes.
The challenge even entered the higher echelons, with artistic directors all over the country. How wonderful to see Ballet Austin artistic director Stephen Mills early in his dancing career, and dancing his own work to boot in Ashes.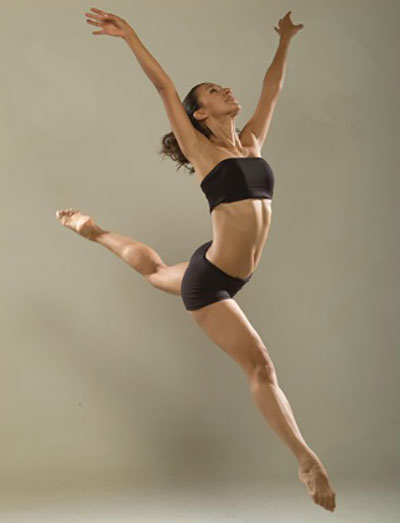 Texas Ballet Theater embraced the challenge wholeheartedly, with the gorgeous Leticia Oliveira recalling her roots in the Joffrey Ballet and all the ballets she has danced with the love of her life, Carl Coomer. You can see them both in action this month at Texas Ballet Theater's Artistic Director's Choice, May 28-June 31 at Bass Performance Hall.
Contemporary dancers were not to be left out. Dallas' Danielle Georgiou treated us to five days of outstanding documentation of her early work, while Katie Puder, contemporary ballet chief of Avant Chamber Ballet, posted photos of her dancing life. Timely, since Avant landed a coveted spot on Dallas Symphony's Soluna Festival this month on May 5. Jane Weiner reminisced about about Hope Stone's legacy and her early days with Doug Elkins, including a photo I gave to her that I had found in the bathroom of DiverseWorks while saying farewell to their space on the docks. Independent choreographer Toni Valle posted photos of Cracked, her biting commentary on perfection. San Antonio multi-media renegade Seme Jatib took me back to her days in Monterrey, Mexico. Currently, she is working with AtticRep on From the Mahabharata—The Great Dance-Off, June 3-14. Jatib nominated Amber Ortega-Perez, another San Antonio mover/shaker.  I found myself just scrolling down Ortega-Perez's feed to catch up with her. This proved just another perk of the process.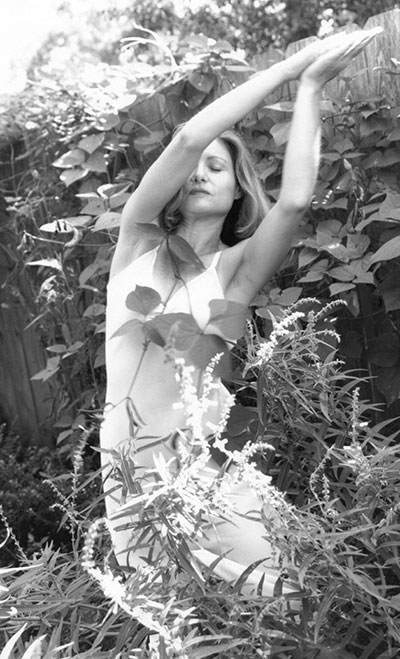 After a while, I realized it wasn't just the photos that proved so compelling, but the stories, memories and comments that went with them. It was as if my Facebook family was collectively charting their artistic narratives. The plot thickened when they started posting my stories about them, including several of my Dance Magazine "25 to watch" and "On the Rise" stories. Then, the inevitable happened, I got tagged and managed five days of posting my dancing self. By the time you read this, the whole thing may have played itself out, but for a while, there was much to treasure about the time Facebook turned into Artbook.
—NANCY WOZNY