Flurry of Dallas Anniversaries Signals an Art Scene's Coming of Age
---
IMAGE ABOVE: A 1998 Thad Duhigg Installation at Conduit Gallery's old Main Street location. Courtesy photo.
---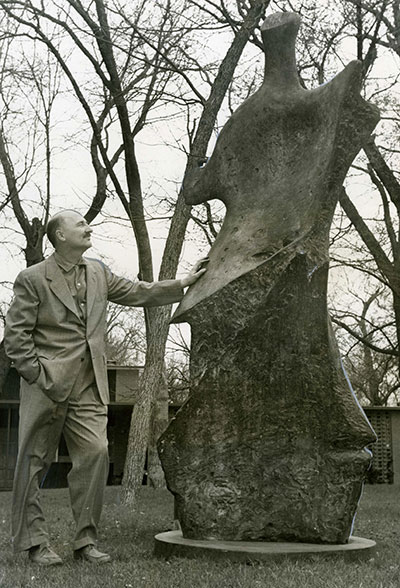 Dallas's gallery scene has never been more active than it is today. It seems that finally the necessary ingredients – collectors, artists, gallerists – have reached critical mass and are coalescing in a way that is resulting in the most vibrant art community North Texas has seen in decades (dare I say ever?).
Along with the vibrancy has come stability. Witness the flurry of Dallas art spaces celebrating anniversaries in 2014: The McKinney Avenue Contemporary, established in 1994 by the artist-run organization D.A.R.E. (Dallas Artists Research and Exhibitions), turns 20 this year; Steve Cruz's Oak Cliff gallery, Mighty Fine Arts celebrates 10 years, as does Brian Gibb's The Public Trust gallery, which opened its doors in 2004 under the name Art Prostitute; and finally, while Dunn and Brown ended their partnership in 2011, the space lives on as Talley Dunn Gallery, celebrating 15 years.
These anniversaries remind us of the commitment involved in running a gallery or alternative art space – a commitment to artists, to collectors, and to the general public. But they also remind us that the Dallas art scene is rich in history, with a record of support of the arts that dates back to a time when contemporary avant-garde art was just a seed of an idea, that has since blossomed into a burgeoning community of galleries, nonprofits, and alternative art spaces.
No Dallas gallery has seen more history than Valley House Gallery & Sculpture Garden, which is turning 60. It opened during a period of strident conservatism in the U.S. – Eisenhower was in the White House, the Dallas Museum of Fine Arts was in the midst of a communist controversy, and Elvis Presley had yet to scandalize the nation with his rock n' roll and swinging hips. Nancy Whitenack's Conduit Gallery, which is marking its 30th anniversary, likewise started during a period of relative political conservatism (Reagan, Thatcher, trickle-down economics) – but the 1980s also gave us MTV, a booming art market, shoulder pads, and cocaine—and finally provided Dallas respite from its reputation as "assassination city" when "Who shot JR?" became the most pressing gun-related question of the day. Between the two galleries, the most obvious common denominator is the kind of longevity to which other Dallas art venues now aspire.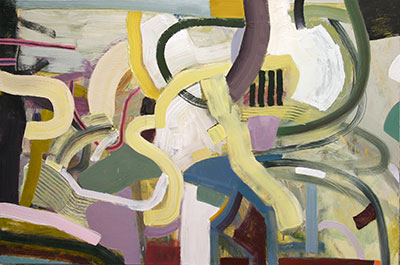 Valley House originally opened as the Betty McLean Gallery in 1951 to become the first contemporary art gallery of the southwestern U.S. Betty McLean (or, more familiarly, Betty Blake) hired Donald Vogel as her director and the two of them set out to put Dallas on the map, organizing exhibitions with the inventory of major New York galleries like M. Knoedler & Co. and Curt Valentin, among others, while utilizing Vogel's connections to the local artist community to show the work of contemporary Texas and regional artists.
But even with New York-approved inventory, McLean and Vogel never made a profit as the Betty McLean Gallery, which eventually led to its demise. Dallas in the 1950s was much different than Dallas of today, or even of the 1980s. There were few established collectors of contemporary art to sell to—no Rachofskys, Roses, or Hoffmans—and even mid-range buyers were difficult to engage. Those collectors who did purchase art relied heavily on interior designers who doubled as art consultants and selected work based on its ability to match a certain décor over any kind of artistic merit.
When Vogel launched Valley House Gallery in its current location in North Dallas in 1954, he played to his strengths as a businessman, while never forgetting his first career as an artist. Vogel's understanding of his audience, as well as the importance of a gallery's relationship with its artists, allowed him to negotiate between a nascent collector community, while supporting the artists of his stable. Following the program set out during its earliest days as the Betty McLean Gallery, Vogel continued to show work by local and regional artists between exhibitions of national and international talents. Throughout the decades, Vogel brought in shows of artists like Henry Moore, Georges Rouault, and Marino Marini, while simultaneously launching the careers of Clara McDonald Williamson, and Michael Frary, among others. When his son, Kevin and wife, Cheryl took over the gallery in the 1970s, the couple continued the Vogel legacy of carefully balancing between organizing popular exhibitions guaranteed to sell, while cultivating the careers of artists like Sedrick Huckaby, Brian Cobble, and Lillian Garcia-Roig.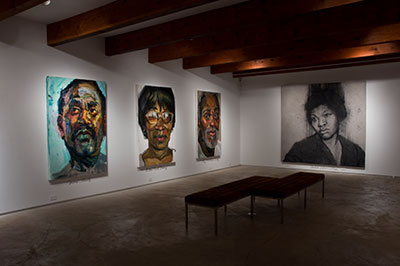 For Nancy Whitenack, starting a gallery was more of a leap of faith. With no prior experience and no formal art background, Whitenack's decision to open a gallery stemmed from her personal love of the visual arts. Its original location was in the heart of the then-rough neighborhood of Deep Ellum on Elm Street, well before gentrification tidied up the streets and cleaned up the crime. From the beginning, Whitenack focused on midcareer and established artists, with exhibitions of her stable artists (many of whom, like Robert Barsamian, Vincent Falsetta, and Robert Jessup, are still with her, thirty years later).
This business model afforded Whitenack relative stability and allowed her to take chances on more experimental installations in the Project Room—a small gallery devoted to underrepresented young and emerging artists. Whitenack's move to the Design District in 2002 presaged the neighborhood's current dominance as the gallery district of Dallas and also gave her room to grow into her increasingly popular reputation as a dealer with a heart as well as a good eye.
What Valley House and Conduit seem to have in common is unwavering support for their artists, coupled with shrewd business acumen that has helped each space stay afloat in times of economic distress. Ask any of the artists in their respective stables and you are likely to hear nothing but praises for the Vogels and Whitenack, who in turn are their artist's biggest cheerleaders – comfortable with discussing their respective artists' work at great length.
While the Vogels and Whitenack might gently nudge collectors into challenging, at times, uncomfortable directions, they've also learned when to stop nudging and yield to their clients' tastes. Countless galleries have pushed the envelope, only to fold after several years—Angstrom, N No. 0, Road Agent, And/Or—mostly because constantly pushing the envelope becomes an unsustainable endeavor, particularly if the audience is not ready for it. (Dallas is getting there, slowly, but surely.) As Valley House and Conduit lay claim to longevity bragging rights in Dallas's art scene, here's hoping more of the city's spaces prove as adept at playing the long game as the Vogels and Whitenack.
—LEIGH A. ARNOLD