The pandemic forced PrintHouston to sit out 2021. Now that the virus is largely under control, the city's biennial celebration of the printmaking art isn't waiting for another odd-numbered year to roll around.

PrintHouston's return will unleash a flurry of exhibitions, artist talks, workshops and other events throughout June and into July. The spotlight will land on artists from across the United States, thanks to gallery and museum shows as well as NEXT 2022, PrintHouston's juried exhibition (June 17-July 9 at ELLIO Fine Art Gallery). If past experience is any guide, the entire panoply will attract around 5,000 viewers.

"These galleries want to show off what people haven't seen before," says Andis Applewhite, president of PrintMatters, the nonprofit that mounts PrintHouston. "That's the whole point—to bring in print artists that we don't see all the time."

Pride of place goes to PrintHouston's guest artist, which this year is actually an organization: the Tamarind Institute, a trailblazing lithography center in Albuquerque. Before its opening in 1960, fine art lithography was threatening to fade away in the United States. But founder June Wayne and the institute launched a renaissance by training master printers in specialized skills, inviting artists for lengthy collaborations and showcasing the results.

"She kept lithography alive," Applewhite says. The institute's director, Diana Gaston, will launch PrintHouston with a keynote address June 3, and the focus will stay on Tamarind during events the next day.

­­­

The Museum of Fine Arts, Houston got this jump on that with "The Tamarind Institute at 62," an exhibition in its Kinder Building print gallery. The show focuses on women who have produced works at the institute, including founder Wayne. Her lithograph Ostend/Hollywood looks back to a wry etching by Belgian symbolist James Ensor, who envisioned his self-portrait as of 1960—well beyond his likely lifespan—as a skeleton. In Wayne's response, two skeletal hands, presumably his and hers, reach out to one another.

The MFAH show offers several works by the Venezuelan artist Gertrud Goldschmidt, known as Gego. In her lithograph Black (Tamarind 963), narrow strips of color undulate, creating the illusion of three dimensions. The museum's label notes a dialogue between that and works in actual three dimensions hanging upstairs—such as Gego's sculpture Vibration in Black.

Ellen Lesperance's Final Path of the Feminye comes from the Oregon artist's Tamarind Institute residency of 2020. Part of a series that takes female activists' garments as a jumping-off point, the rainbow-colored image consists of tiny points of color that suggest the weave of a fabric. They add up to the shape of a double-sided ax that, as the label notes, symbolizes feminism. The McClain Gallery will give Lesperance her own show (June 4-July 16) during PrintHouston.

Among other PrintHouston venues, Foltz Fine Art will spotlight Susu Meyer (June 4-July 2). Her monoprints deal with "randomness and imperfection, which she hopes will challenge the viewer to use one's senses to feel and learn to 'see' in another way," the gallery's announcement says. The Moody Gallery will feature Jay Shinn, whose show (June 4-July 2) will include lithographs he made in Berlin using exposure to neon light.

Hooks-Epstein Galleries will present Los Angeles artist Stephanie Mercado (June 4-July 1), another former Tamarind Institute guest. Her Flourish (for Maggie), at first glance, appears to be simply a floral still life. But other tiny images embedded in it—such as a woman wearing an apron, who pops up throughout—suggest home life and domestic work.

PrintMatters' Applewhite anticipates such shows in much the same way any art lover might. "I don't know Stephanie Mercado and her work, so I'll be looking forward to seeing what Hooks-Epstein shows of hers," she  says.

Both PrintMatters and PrintHouston aim to promote printmaking and educate viewers about it—beginning with the fact that "printmaking is an art form in itself. It's not a reproduction process," Applewhite says. Within a single edition of a print, she adds, each impression varies a bit from the rest.

"Each print is an original piece of art. It's done in a different time space, and it's done with a different pressure….I know collectors who will want to look through an edition and pick the number they want. No. 1 may be different from No. 3 or No. 6."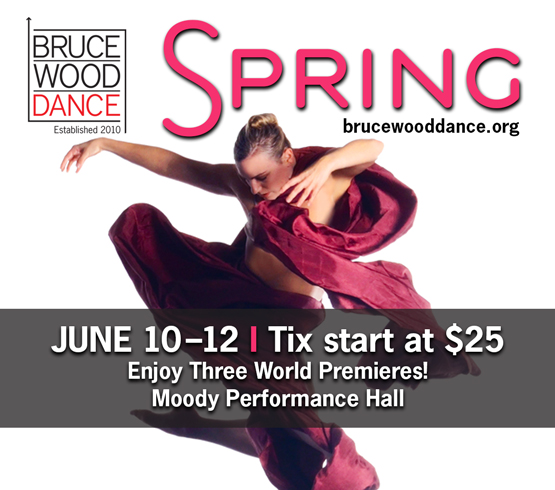 Since PrintMatters' founding in 2009, "I think we've made progress" at furthering the art's recognition in Houston, she says. And Applewhite, who creates silk-screen prints, has gained some enlightenment of her own. She thinks back to when artist Cathie Kayser, whom the Galveston Art Center will feature during PrintHouston (June 4-Aug. 21), suggested to her and a few others that they band together to promote printmaking. That was the start of PrintMatters.

"When I first got into printmaking … I wasn't that collaborative. I was more alone in the studio," Applewhite recalls. "Then Cathie Kayser said, 'Let's form this group.' I've grown to love this community of printmakers. They're very supportive. They're willing to help printmaking thrive."

-STEVEN BROWN