Ars Lyrica is picking up right where it left off. After closing last season with the poignant finish of Henry Purcell's Dido and Aeneas, Houston's baroque ensemble will launch its 2022-23 season with another helping of the melancholy, gently dissonant harmony that bears Purcell's trademark.  After a few moments, though, a new mood will take over.

"Hail to this happy place, this musical assembly that seems to be the arc of universal harmony," the chorus will proclaim. Purcell's Welcome to All the Pleasures pays tribute to Cecilia, the patron saint of music, and the entire concert (Sept. 23) will sing the praises of Cecilia and the "universal harmony" linked to her art.

"There was a custom in the 17th and 18th centuries—in London, especially—to celebrate St. Cecilia's Day with a kind of civic celebration," says Matthew Dirst, Ars Lyrica's founder and artistic director. "Many a (royal) court composer, Purcell and Handel included, wrote Cecilian odes for those occasions."

Ars Lyrica will perform two by Purcell. While Welcome to All the Pleasures is relatively compact, Ars Lyrica will cap off the concert with Purcell's grandest of all: Hail, Bright Cecilia, a ringing, festive score that clocks in at nearly an hour.

"It's an incredibly colorful piece," Dirst says, adding that the cantata "has been high on my (wish) list for some time." The trumpets' exuberance helps set the stage, and as Hail, Bright Cecilia unfolds, the oboes, recorders and other instruments take turns in the spotlight.

­­­

Two movements celebrate the pipe organ—"Wondrous machine!"—tying in with the fact that painters of the 16th to 18th centuries typically depicted Cecilia at the keyboard, Dirst notes. As an interlude between the Purcell scores, Ars Lyrica will play an instrumental suite from Alexander's Feast, one of Handel's tributes to Cecilia.

With last spring's Dido and Aeneas, Ars Lyrica finished catching up on programs it had postponed because of the pandemic. Now that the slate is clean, Dirst and company will offer fresh concert themes, such as programs devoted to setting of psalms and to meditations on the Virgin Mary. Audiences will meet composers who are practically sure to be new to them—such as an Italian who spent 35 years in China in the 1700s—and they'll even hear something different from the ever-familiar Antonio Vivaldi.

The new angle on Vivaldi will come from countertenor Aryeh Nussbaum Cohen, whose agile and expressive voice has made him a favorite Ars Lyrica collaborator ever since his stint in the Houston Grand Opera Studio. Cohen will cap off an all-Vivaldi program (Nov. 12) with three arias from Bajazet, a drama that centers on a Turkish emperor held captive by a rival.

"It's one of many 18th-century operas that seems to be a collaboration by a number of people," Dirst says. "Most of it is by Vivaldi, but we're not quite sure, from one bit to another, which parts are. So I can't guarantee that every single note is from Vivaldi's pen," he adds with a laugh. Be that as it may, Cohen will sing music that depicts a heroic character—two arias that are acrobatic, one that's lyrical.

He also will perform Vivaldi's Stabat Mater, a soloist-and-orchestra setting of the 13th-century Latin text that describes Mary's suffering at the Crucifixion. "It has virtuosic movement's in which he's able to show off coloratura and rapid-fire notes, but also a number of reflective sections," Dirst says. Cohen will have ample opportunity to savor the text's "poignant inflections."

Ars Lyrica's holiday program (Dec. 13) will focus on the Virgin Mary, ranging from medieval works to contemporary ones.

"Mary has been a fixation of composers and musicians for a very long time, and still is," Dirst says. "So there was a lot to choose from…. It means I really get to think creatively about how to put together a coherent program. And for the audience, you get a nice variety."

The performance will take place at St. Philip's Presbyterian Church rather than Ars Lyrica's usual home at Zilkha Hall. Dirst notes that Claudio Monteverdi's Magnificat for Six Voices will benefit from the church's pipe organ, which is "capable of the sounds that Monteverdi had in his ears."  The small, portable instrument Ars Lyrica carts into Zilkha Hall can't equal that, he adds.

The group will move to the Rienzi house museum for a concert exploring how 17th- and 18th-century composers imagined China—a musical parallel to chinoiserie in visual art (Jan. 29). Harpsichordist Mario Aschauer, a faculty member at Sam Houston State University and regular guest with Houston groups, will join a chamber group in works by Jean-Philippe Rameau, Christoph Willibald Gluck and others.

"These are Europeans who are using their imagination in different ways to conjure up what the Eastern world might sound like in music, as depicted in their own idiosyncratic language," Dirst says. The program will include music by a European who actually went to China: Teodorico Pedrini, an Italian priest and composer who arrived in China as a missionary in 1711. Besides founding a Catholic parish in Beijing that still operates, Pedrini wrote violin sonatas that are "interesting pieces," Dirst says. "It may be that he absorbed some of (China's) musical ethos while he was there."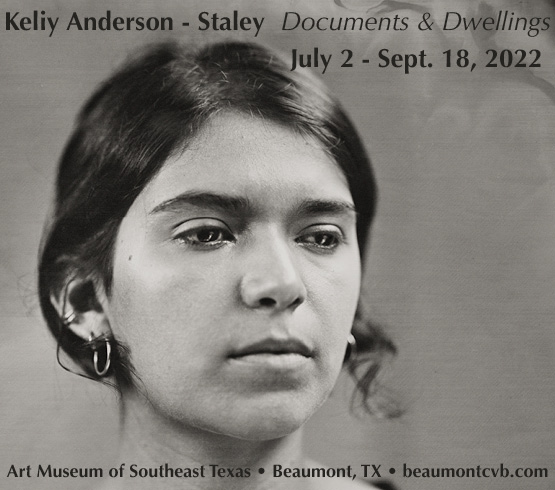 Ars Lyrica next will bring back a comic cantata it presented a decade or so ago: Handel's Clori, Tirsi e Fileno (March 26), which Dirst declares "a particular favorite of mine."

"It's Handel having as much fun as he possibly could without getting arrested," he says, laughing again. The tale of two shepherds competing for the affections of a shepherdess—who strings them both along—Clori, Tirsi e Fileno amounts to a mini-opera. "It's delightful music-making," Dirst continues. "There's not a weak aria in it. It's a very colorful score, with charming melodies and some bits that race along and make your blood pressure pump up."

"It's a really well-told story," he adds. To redouble the hijinks, Ars Lyrica will gender-switch the casting: A countertenor will play the shepherdess Clori, and a soprano and mezzo-soprano will portray the shepherds.

A program titled "Songs of Zion," featuring psalm settings by J.S. Bach, Jean-Philippe Rameau and others, will close the season (May 13). No doubt the evening will give many listeners their introduction to Salomone Rossi, an Italian composer of the late 16th and early 17th centuries.

Rossi, who was Jewish, infused Jewish liturgical music with "new idioms of the 17th century," Dirst says, and his violin sonatas—of which Ars Lyrica will give a sample—"are among the most imaginative and avant-garde of his generation." Rossi adapted vocal styles to instrumental works, and his sonatas' virtuosic streak reflects his own skill as a player.

The program's biggest work will be Rameau's In convertendo, a setting of Psalm 126—which proclaims that "the Lord hath done great things for us, whereof we are glad." An orchestra boasting a generous complement of winds chimes in with the singers, adding up to "a wonderfully imaginative, high French baroque treatment of the text," Dirst says.

"The vocal display is always turned up to top volume," he explains. "Rameau, of course, was a theatrical composer, and he uses his theatrical instincts all over this piece. It's great fun."

-STEVEN BROWN