In simplest geological terms, something exquisite happens when intense heat and pressure are combined. In time, a diamond is created. Incidentally, as Fort Worth Opera steps into its 75th season in the wake of a pandemic, the Diamond Anniversary designation is perhaps more appropriate than ever imagined.

During the past year and a half, the company has been forced to think on its feet to stay visible in the community they serve amid pandemic closures and cancellations. New community partnerships and collaborations blossomed, laying the groundwork for an upcoming season of even more opportunities.
The year-round engagements, virtually and in person, confirmed something else: Fort Worth and its surrounding areas want involvement all year. "Because we listened to our community and responded accordingly, we have positioned ourselves to move into a more 'traditional' season in 2021/22," says FWO General Director Afton Battle.
For the past fourteen years, the company had been condensing its season to a springtime festival, which, in turn, limited their audience size, says FWO Artistic Director Joe Illick. "It was great for people coming in from out of town, but 95 percent of our tickets are purchased by people who live here," he explains. "Year-round programming reaches more people and provides opera more consistently than the eleven-month hiatus we had with a festival format."

­­­
But it's more than just getting more "butts in seats," as the saying goes. As this season's lineup illustrates, the organization has been focused on creating an opera company that reflects the region it serves. As of the 2021 Census, roughly 29 percent of Tarrant County was Hispanic and 16 percent Black, with a median age of 34 years old. Diversified programming is essential in attracting a somewhat younger, diversified audience for a true "People's Opera," as Battle calls it. "The primary difference in our upcoming season is that there is a very intentional inclusion of a greater part of our community," adds FWO's Director of COT Production and Civic Impact Sheran Goodspeed Keyton. "That's a much more diverse representation on stage, behind the scenes, and in our programming in general. The desire is to more closely represent
all
of our community."
The new season launches at the Rose Marine Theater on Saturday, October 9 with Entre Amigos (Among Friends), a concert commemorating Hispanic Heritage Month, co-curated by opera singers Vanessa Becerra, Claudia Chapa, and Luis Alejandro Orozco. Part of the evening's more classical repertoire will range from traditional Mexican rancheras and boleros with Trio Chapultepec to Spanish zarzuela, but will also include an immense variety of other styles of Latinx music from famous and lesser-known composers, stretching from the Americas and across the Atlantic to Spain and Portugal. "My sincerest hope is that our Hispanic audience can leave feeling proud of us, proud of knowing that there are Latinx musicians performing opera and classical music all over the world," Becerra says. "I want them to feel pride about the fact that there are Hispanic performers sharing their gifts on a professional level and being celebrated for their art. And ultimately, I want them to leave feeling empowered and emboldened enough to continue being part of this beautiful artistic community."
Multiple family-friendly events tied to Hispanic Heritage Month follow the evening, including a few performances of Joe Illick's and Mark Campbell's children's operas, Frida Kahlo and the Bravest Girl in the World and Stone Soup. Additionally, the company's celebrated FWO GO Concert Series will bring multiple pop-up community concerts to public libraries across the city.
The following month, tenor Russell Thomas makes his company debut on November 6 for
Fort Worth Opera's 75th Anniversary Fall Preview,
joined by soprano Elaine Alvarez and baritone Spencer Reichman in an evening of arias paired with swanky cocktails and hors d'oeuvres catered by celebrity chef Juan Rodriguez at Firestone & Robertson Distilling Co.–Whiskey Ranch.
Late January brings the long-awaited premiere of composer-librettist Hector Armienta's swashbuckling opera, Zorro, which was originally scheduled for FWO's 2020 Festival. Sung in Spanglish and based on the pulp fiction novels by Johnston McCulley, the stories will be brought to life by Mexican-born tenor Cesar Delgado in a production promising to brim with romance, adventure, and suspense. "In terms of music, one thing I'm known for is incorporating musical idioms from both sides of the border," says Armienta, who's also drawn on Spanish music for Zorro by including a flamenco piece for classical guitar and incorporating other traditional Spanish melodies throughout the work. Performances at the Rose Marine Theater on Jan. 26 and 28 are followed by a show during the Fort Worth Stock Show & Rodeo at Will Rogers Memorial Auditorium on January 30.
Another anchor of the winter programming is the return of A Night of Black Excellence: Past, Present, and Future on February 20. Last year's launch, though completely virtual, turned out to be the most successful event of the season. "That production was magnificent and monumental for FWO," says Battle. "I sought to create a place and space for Black artists to help me curate this meaningful program."
It was also during last year's event that a new relationship was formed with I.M. Terrell Academy for STEM and VPA, which hosted several of the live performances. The institution, originally founded in 1882, was Fort Worth's first Black public school and has a list of luminaries among its alumni, including jazz musician Ornette Coleman and civil rights leader Vada Phillips Felder. When Battle first visited the school's 900-seat auditorium last fall, she knew there was a natural partnership in the works. The feeling was confirmed when she toured the school's original building and learned more about I.M. Terrell and his significance in Fort Worth's Black community. "I could feel the vibrations of our collective ancestors who passed through those halls," she explains. "The great professionals who emerged as graduates from the school, many of whom live right here in Fort Worth. There was the sense of something great that needed to be explored, a light that needed to be shined on this treasure of an institution." This season, the historic school will serve as host of the entire ANOBE event to celebrate Black artists, co-curated by Battle and Metropolitan Opera soprano Karen Slack.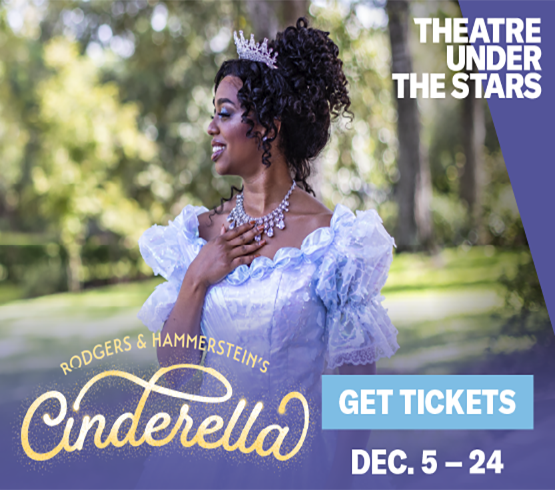 The springtime brings
Fort Worth Opera's Diamond Anniversary Gala
at the City Club of Fort Worth on April 6, a glittering evening of performances by renowned opera stars Elaine Alvarez, Nathan Granner, and Kenneth Overton, accompanied by Illick on piano. More details to come later, but glamour is guaranteed.
When Fort Worth Opera raised the curtain to a sold-out house at the Will Rogers Memorial Auditorium for their first production on November 25, 1946, it was with a performance of Giuseppe Verdi's La Traviata. To mark that occasion during their 75th season milestone, the company will present John de los Santos' bold new reimagining of the work, set in contemporary Paris. "It's hard for me to imagine what life in Fort Worth was like when Fort Worth Opera started 75 years ago," says Illick. "I'm sure that the production of La Traviata in that first season was traditional in every sense. Our reimagined Traviata will still tell the same story, with the same music, but we view relationships differently now, and we can tell a story in 2022 in a way that wouldn't have made sense to people in 1947." The performances on April 22 and 24 at Bass Performance Hall with the Fort Worth Symphony Orchestra will star the three headlining artists from the Diamond Anniversary Gala, joined by FWO's Lesley Resident and Studio Artists; the latter of whom will close the season with an annual recital in May.
2021 has proven to be a banner year for Afton Battle. After stepping into her role as General Director at the onset of the pandemic a little more than a year ago, she was recently tapped to serve on the board of OPERA America. "As a first time General Director, this appointment has completely validated me and the work we have been doing at this company," Battle says. "As a board member of OA and Council Co-Chair of the Membership and Development Council, I will be able to drive the mission of OPERA America, and specifically around growing and diversifying its membership. And if there is one thing people have learned about me over the last eleven months, it is my passion for audience engagement and diversification."
—AMY BISHOP